As the music and gaming industries boom over ever louder collisions, Anita Awbi looks into what's on offer for composers willing to embrace their inner geek…

You're deep in space, absorbed in your very own star trek. A cosmos with billions of constellations shoots past as you hunt for resources to power your journey. Your ship's shield needs repairing and the hyper-drive is down – but the views are incredible. Turquoise atmospheres, pink planets, eclipsing suns… The best bit? Your whole experience is enveloped by the expansive thrum and throb of languid post-rockers 65daysofstatic.

No Man's Sky, the new videogame for Sony Entertainment's PlayStation 4 console, may just be the biggest issue of the year in game land. But it's been a big story in music too, spawning a lauded album, 28-date international tour and unprecedented column inches for the Sheffield-dwelling foursome behind the soundtrack.

'We're just this weird noise band coming from a punky, thrashy outsider place,' says 65daysofstatic's Joe Shrewsbury. 'But the last few weeks since the album and game came out have been crazy. There's very obviously a profile to this project which transcends anything we've ever done before.'

Now 15 years and five studio albums in, the band's back catalogue plumbs the darker depths of drone, noise and post-rock, delighting fans of outré soundscapes and heavy bass. So it figures they've never crossed over like this before. 'Suddenly, there's an awful lot of people listening to us that haven't before,' he continues, sounding a bit flabbergasted.

'It's really nice to be part of something that thrusts our music into a greater number of people's lives, in a way that the music industry and, I guess, popular culture, was never going to.'

Old bedfellows

There's little doubt the last two or three years has cemented the romance between gamers and musicians. Heavyweights including Nile Rodgers, Bootsy Collins, Morrissey, Giorgio Moroder, plus half the Warp Records roster - and just about anyone experimenting in music right now – have produced soundtracks, remixes or even made their own games and apps. Their efforts may be fostering a growing symmetry between the two worlds, but in truth, the audio/visual love-in has been gently percolating for three decades or more.

Iconic early eighties' Atari title Journey's Escape placed US rockers Journey and their global hit Don't Stop Believin' right in the centre of the action. Four years later in 1986, Nintendo's The Legend of Zelda featured samples of spaced-out prog-rockers Deep Purple. Back then, in the early days of gaming, programmers were enriching play by riffing on another, more established strand of popular culture.

By the nineties, audio tech within games had ramped up enough for a new sync avenue to open in earnest. Wipeout XL, released in 1996 to PCs and the first Sony PlayStation, was a watershed moment. The futuristic racing game licensed tracks by electronic acts including Chemical Brothers, Future Sound of London, Fluke, The Prodigy and Daft Punk, consecrating an artistic matrimony that remains intact today: look no further than Rockstar Games' Grand Theft Auto franchise for the current flagbearer of cool.

Opportunity knocks

Fast forward to 2016, and the games industry is a cultural and commercial behemoth – taking over music in terms of coinage and perhaps even clout. The British gaming trade body UK Interactive Entertainment (UKIE) recently forecast global revenues will lift from a healthy $91.8bn in 2015 to $118.6bn in 2019. By comparison, the global recorded music industry was sized at $15bn in 2014 by international record music body IFPI.

With these enormous numbers sloshing around, it's no wonder composers, songwriters and their publishers have been eyeing the games business with increasing interest.

'It offers a lot of value for us,' says Warp Publishing's Head of Licensing Will Theakston. 'There are so many opportunities to license our music and for our writers to work with scores. It's a huge industry and it's great that people playing games are engaging with our music. We want to be a part of it - so it's very important for us to roll up our sleeves and get stuck in.'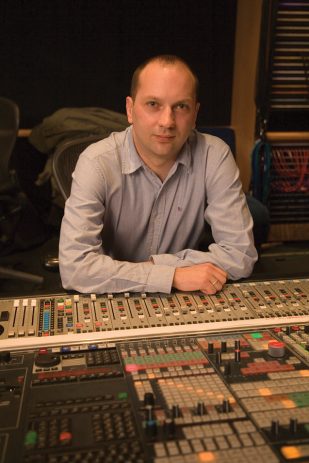 Ivor Novello Award-nominated composer Richard Jacques – a self-certified gaming geek – agrees that the accelerating industry has brought a wealth of opportunity. Having penned scores for blockbuster franchises including James Bond 007: Blood Stone and Mass Effect, he became the first composer to get the Abbey Road treatment with a professional orchestra for his score to Headhunter back in 2001.

He says: 'These days there are lots of games being made for all sorts of consumers on all types of device - smartphones, high end consoles and PCs. The number of people playing games has exploded so much in the last five to 10 years, fuelling the content creation business. This, in turn, means there's more opportunities for both syncs and original composition.'

Richard believes that music supervisors in the gaming world are thinking ever more creatively about what they commission, leading to a plethora of 'jazz, electronic, abstract and other ground-breaking scores' - which is where openings for bands like 65daysofstatic may lie.

'I do think the gaming world is slightly more democratic for musicians', agrees Joe from the band. 'People are looking for music that actively does different things - whereas the music business is perhaps often looking for music that does the same thing that's been done before. There's a lot of pressure, especially in a contracting music industry, to make money out of diminishing returns, which can sometimes impact on a willingness to experiment.'

For D, the lynchpin of experimental electronic outfit Patten, composing for games should be a fluid development for any musician looking to create and earn in 2016.

Having established his own label, Kaleidoscope back in 2007, and released three starkly different albums since then, he's dipped his toe into all aspects of the creative process, from installations to artwork.

Now with a new sonic collaborator, a brand new LP for Warp Records, and a remix of Giorgio Moroder's Delta Antliae for the TRON RUN/r videogame under his belt, he's feeling more open than ever to experimentation.

'The whole Patten idea is that there are no boundaries. Ideas should be flowing and feeding in between each other. So our videogame work felt maybe more connected to our regular processes than it might seem from the outside.'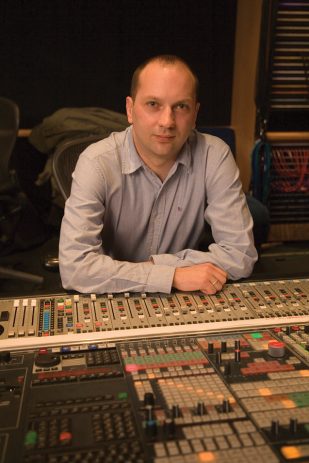 Tips, tricks and traps

There's little doubt that gaming could offer a lucrative sonic playground for music creators willing to get their heads around a less-linear musical mode. But how do you get into it? Richard, a formally trained classical composer, who's also created film and TV scores, says the marketplace is becoming increasingly crowded, especially for novice composers. As such, it's worth looking to the independent world.

'Look at what's happening in the indie scene,' he suggests. 'It's those types of smaller games with small teams that are easier to get into. It's difficult for someone to go straight in at the top without past form - that doesn't really happen.'

He also advises novice games composers to embrace their inner nerd, immerse themselves in the medium and get a feel for free-to-download software demos that assist non-linear composers in the creative process.

For composer Jessica Curry, whose BAFTA Award-winning pastoral score to Everybody's Gone to the Rapture in 2015 cemented her reputation as a games music trailblazer, the industry must be navigated with great care.

Having 'fallen into' it almost by accident in 2012, she says she still feels like an outsider, and often struggles with the 'working conditions, short contracts and long hours' that plague the workplace. More disturbingly, her growing stature has attracted trolls on social media.

'It's a brutal place to be, not just for women, although that's pretty tough,' she confides. 'I get death and rape threats constantly for being a woman just daring to work in the industry, which I find shocking and very dismaying.'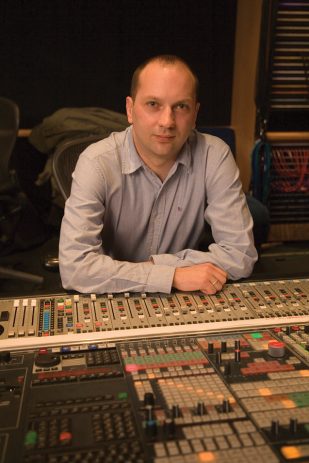 As a partner in the innovative games studio The Chinese Room, with her developer husband Dan Pinchbeck, she's actively trying to change things, making sure they hire from the breadth of talent out there and allowing new creatives perhaps maligned by the established gaming order to cut their teeth.
'At The Chinese Room, we work nine-to-five, we send people home even when they don't want to leave. We work five days a week. We make sure people can have lives and see their families. That's almost unheard of in the games industry, but it's something we're really passionate about.'
Show me the money
Another minefield for composers and publishers entering the industry for the first time is the array of contracts and buy-out deals eused by games developers. In the absence of a one-size-fits-all arrangement, it takes savvy navigation to snag a decent deal. On top of that, royalties are yet to flow at any significant rate back to creators.
Daniel Fowler, Strategy Manager at
PRS for Music
, who co-curated a recent
PRS Explores
event on the issue, believes things could change. He says that just a few years ago, the shelf-life of a title, from purchase to potential resale, was between two and three months. But these days, titles can run almost ad infinitum as gameplay moves online. 'Look no further than
World of Warcraft
and
League of Legends
, which have been running for almost 12 and seven years respectively', he enthuses.
'In this time there have been updates and patches, but they are still fundamentally the same games. So, my question is: does an upfront buy-out licensing model still work when the music is supporting a game that is generating revenue almost indefinitely?'
With the explosion in live
streaming
, supported through platforms such as Twitch (which Amazon bought for $917m in 2014), the potential performance royalties for music composers is extremely enticing.
'With all things considered, should we, as an industry, be looking to change the licensing contracts in games away from a buy-out model to a royalty based one? Would the benefits, royalties linked to primary and secondary usage, outweigh the advantage of getting an upfront fee?' he ponders.
As the worlds of gaming and music continue to converge, mutate and experiment, Joe from 65daysofstatic is sure of one thing: 'There's definitely work to be had in gaming, and if you are a musician interested in making music, opportunities to make that music are what you're looking for.'