Tina Hart sits down with some of UK publishing's most revered A&R execs to find out how they're steering the hand of pop in 2017.

Within the music industry ecosystem, publishing A&R is an ever-booming business – just ask the Music Publishers Association's (MPA) Chief Executive Jane Dyball. Over recent months, she's declared A&R investment by British music publishers at an all-time high, with the gap between publishing and record label expenditure creeping ever closer.

The publishing sector is home to some of Britain's most revered senior A&R executives, from major to indie, executive publisher to writer publisher, relative newbie to practically legendary. They may offer different services and cultures, but one thing these executives can agree on is a full and varied workload. So what's keeping them busy and how are they cultivating the writers in their charge?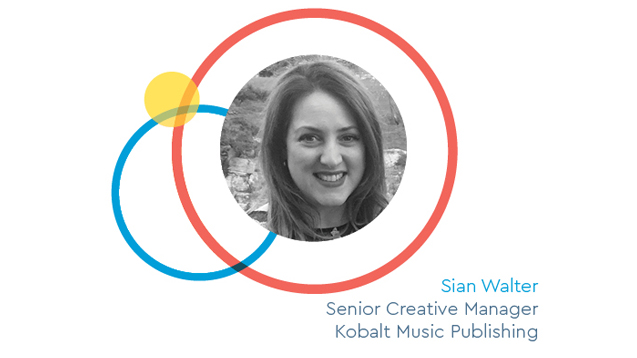 Sessions for success
When organising songwriting sessions, it's down to the publisher to balance the participants, creative direction and environment. An understanding of processes, personalities and tastes is important – get the mix wrong and the musical output will suffer.
Success isn't just about securing the most high-profile co-writers; publishers have to study the craft too, scan international charts and trends and learn about what makes a hit in a particular moment, country, club, radio or
streaming
playlist. High on their priority list is motivating their roster of writers and producers, and engineering the best opportunities possible for them.
'It's about knowing what kind of project excites the writer,' says Sian Walter, Senior Creative Manager at Kobalt Music Publishing, who
works
with the likes of Fraser T Smith, Jax Jones and Iain James.
For Paul Smith, Warner/Chappell Music UK Senior International Creative Manager, it's essential to think outside the box when putting writing sessions together. 'We'll reach out to songwriters beyond our roster if necessary,' he says. 'It's better to have a share of a hit than 100 percent of a song that doesn't go anywhere.'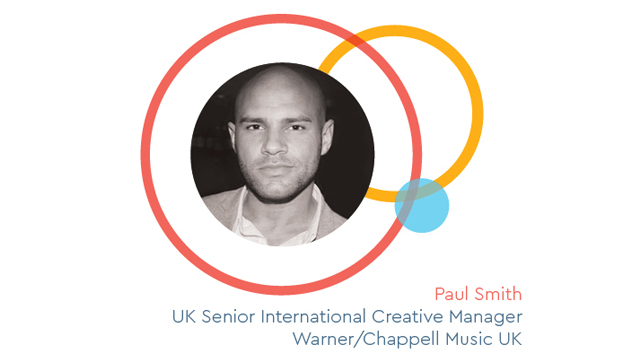 Revealing further elements of session wizardry, Hiten Bharadia, founder and Managing Director of Phrased Differently, explains: 'We try to combine diversity in styles to get something unique and encourage our writers to take risks creatively. We then get involved in tweaking, repairing and fine-tuning the song like song doctors.'

To brief or not to brief? Sony/ATV's Senior A&R Manager Alastair Kinross confesses: 'There may be some strategy for a session if one writer I put in the room has good links to a certain project I'd want the song placed on. Mostly, I focus on making the best combination of writers and artists possible and worry about the home of the song later. Most of the best cuts I've known weren't written to a brief.'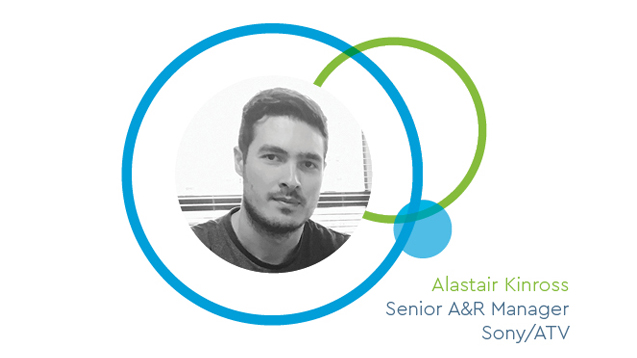 Pitching

Sometimes, the ultimate success of a song falls down to the jigsaw puzzle method - rearranging pieces until you get the best full picture - and that often requires publishers to actively get the song out to the right people so they buy into the merits of its wares.

When it comes to pitching songs, Walter says she reviews record label briefs then works on finding 'something along those lines but with a slight twist'.

'It can be the songs that aren't quite the norm that jump out when pitching,' she continues. 'I pitched an instrumental track by Electric to SYCO for Little Mix. Iain James and Camille Purcell then wrote the topline. The song went on to become the girls' hit single Hair.'

Smith also tells of a recent pop publishing success story, which resulted in a platinum-selling number one album: 'I had writers involved in 12 tracks on James Arthur's album. That came because we thought hard about what he wanted to say on this new record, then pulled in some of our key pop songwriters, such as Red Triangle and Adam Argyle. It's important to work out how you can complement the featured artist.'

Bharadia reveals that Phrased Differently gets 70 percent of its cuts from pitching, although he acknowledges relationships and credibility can be destroyed through the process. 'Only send a few songs and ensure that they are of unquestionable quality,' he cautions. 'If you believe in the song, you won't give up on it until it finds a home.'

Carry on campers

Among the writing community, there seems to be mixed feelings about song camps. Taking the concept of a single session and multiplying it with more people, studios, talent swaps and a final listening party, some camps are glamorous international affairs that are funded to the hilt, while others tend to be low-key get-togethers across unassuming studio complexes. Some see them as a great incubator, others as factory churn.

Either way, songwriting camps are a popular device in the search for that illusive hit, with record labels, publishers and some collecting societies coughing up the funds and logistical willpower to host them. But are they worth it? Independent publisher Bharadia sees them as brilliant yet intense creative opportunities: 'They always deliver great results and strengthen the writer's personal network,' he enthuses.

Major publisher Warner/Chappell has an upcoming label camp that will see it put three of its acts in with a handful of songwriters over the course of a week. 'In the past, a session like that would have been focused on one artist that didn't write anything themselves,' tells Smith. 'Today, label A&Rs are always thinking about who they can match up their songwriting artists with to get a hit.'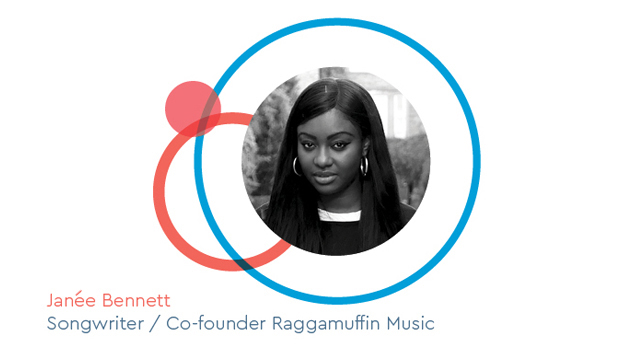 Hit pop songwriter Janée Bennett (Jax Jones, Bakermat, Jess Glynne) is signed to Universal Music Publishing Group. She doesn't partake in many camps but if she does, tends to go on them with people she's worked with before, and describes a recent jaunt to Thailand with chart-topping producer artist Sigala as 'exotic and fun, and attended by so many amazing writers and producers'.
Bennett is a publisher too. She co-founded Raggamuffin Music in conjunction with Bucks Music Group to develop upcoming talent. In a similar vein, she recently hosted a songwriting workshop at Metropolis Studios, after being approached by MOBO and the bank First Direct.
Future gazing
The modern music industry has been transformed by the rise of streaming and shifting
consumption
habits - and within this axis of change there's been a shift within publishing too.
In 2012, Calvin Harris album
18 Months
became the first ever to achieve nine Top 10 singles - just one modern example of the changing nature of hit songs. Fellow homegrown DJ/producer/writer types such as Disclosure, Rudimental and Jonas Blue have followed suit, becoming beloved chart-busting acts too.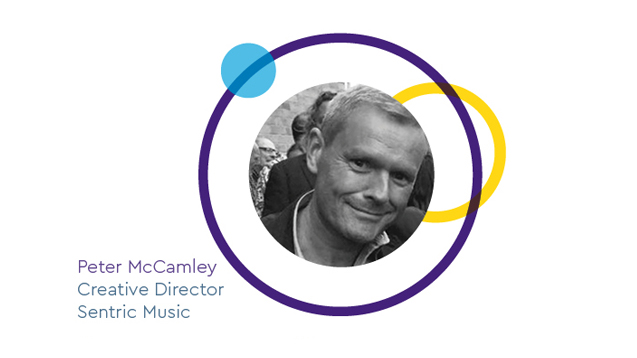 Speaking more on this, Partner and Creative Director at Sentric Music, Peter McCamley (who boasts 34 years of publishing experience) explains: 'Producer-writers are now at the forefront and have been for some time. Many artists today write or co-write their songs, leaving little room for outside songs to be recorded.

'This means songwriters have to build a relationship with the artist or their representatives,' he adds.

Sony/ATV's Kinross notes: 'There are much more genuine "onehundred percenters" (writers who both produce and topline) out there than I can remember.'

Cross-cultural working is increasing too, and stylistic fusions are seeping through. 'We are looking more at American structures of artist development,' says Bennett. 'As well as more independent working: creating our own creative hubs, developing acts and options for releasing.'

But Kinross still raves about the abilities of our homegrown talent. 'We're in great shape in the UK,' he enthuses. 'Specifically in the rhythmic/urban space I feel like our producers are miles better than five years ago. I regularly meet young UK producers who can go to LA and sonically hold their own with local talent.'

Looking forward, Walter from Kobalt is keen to see gender imbalance level up. 'I would love to see some more female producers,' she says. 'Artists often tell me they are keen to work with female producer writers and unfortunately there are still not very many yet. I'm hoping this will change.'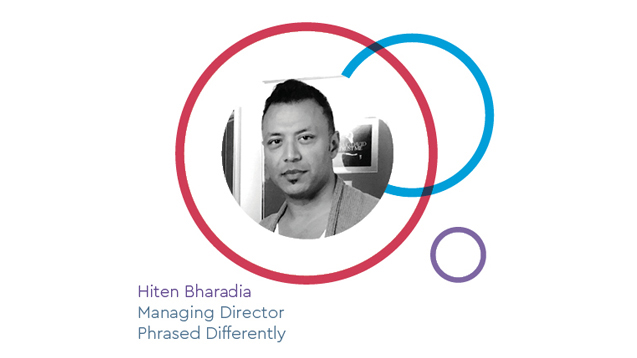 Then there's the holy grail, which in this day and age is more 'hit song' than 'hit album', as Bharadia notes: 'Album tracks used to generate steady income for writers but now every song has pressure on it to be a single. The negative is that it's insanely competitive; the positive is that the best songs will cut through.'

Smith adds: 'The old mentality of "that will do", around some writing for album tracks has gone. The aim is to do whatever is necessary to generate a hit. The biggest hits can earn more than an album. A part of this change is a big increase in the number of people in the room for a songwriting session - it can easily be six or so,' he reveals.

'For the best songwriters though, there's never been a better time to work - they are more empowered than ever.'