With music industry cash increasingly hard to come by, brand collaborations can offer a vital source of income. Jim Ottewill explores how artists can enter into these partnerships and the pitfalls to avoid…
Artists who willingly clamber into the arms of corporate companies and big brands were once accused of selling their souls to the devil. Legend has it that Robert Johnson gave his away in a Faustian exchange for musical ability at a crossroads. But shaking hands over a cheque from a global conglomerate was considered a far more heinous crime. As the late, great comedian Bill Hicks said: 'If you do an advert, then you're off the artistic register forever.'
These days the creative industries have moved on, with artists and songwriters no longer criticised for partnering with companies. With the budgetary waistlines of music businesses tighter than ever, collaborating with a brand is now a standard, if not arguably essential, part of an act's strategy.
'Brand partnerships now provide a crucial new source of revenue,

both for emerging and established acts.'
Value exchange
Research from marketing agency FRUKT and
PRS for Music
revealed just how important these relationships have become.
Their Brands and Bands: the Value Exchange study
showed that the UK music industry attracted more than £100m of investment from brands in 2012. The report also revealed that almost three quarters of artist managers see brand partnerships as an increasingly important way of in adding value to an artist's career.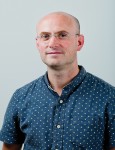 Giles Fitzgerald, FRUKT's Trends and Insight Editor, says: 'Brand activity has risen to become a mainstay of the music business, with labels and artists actively looking to offset their depleted music sales. Brands are starting to truly understand the inherent value of forging a deeper relationship with music beyond the occasional ad sync.'
While further research has yet to be undertaken, Giles believes the number of such collaborations is increasing. 'Partnership activity is definitely on the rise year-on-year,' he adds. 'It now provides a crucial new source of revenue, both for emerging and established acts alike.'
2014 highlights
The early days of brands and bands go back to Michael Jackson and Madonna soundtracking Pepsi ads in the eighties, but such relationships are becoming increasingly sophisticated in line with technological innovation. 2014's high profile collaborations included Irish rock band U2's pairing with Apple on the release of their new album
Songs of Innocence
and Google Play linking with Sam Smith on a live performance
broadcast
on Channel 4. Sam's performance of his single
Stay With Me
at the Roundhouse was broadcast in an ad break during Alan Carr's
Chatty Man
. Google Play branding was visible on screen throughout in what was the first collaboration of its kind. More recently, the pair teamed up with the 2015 BRIT Awards to showcase exclusive performances from the event.
Henry Jones, Product Marketing Manager at Google Play, explains the brand wants to be 'a proactive and innovative partner' for the music industry. He says: 'We have a close relationship with Universal and one idea that we all got excited about was a live ad. We loved it and set about adding extras layers that we felt only Google could. The collaboration just grew from there.'
'Brand partnerships now provide a crucial  new source of revenue,

both for emerging  and established acts.'
Red Bull gives music wings
While Sam's one-off partnership worked brilliantly in helping promote his debut album
In the Lonely Hour
, many of the best collaborations are more long-term. Giles believes that brands like Red Bull and Converse have used sustained investment to convincingly align themselves with music.
'The most credible brands operating in music today have achieved this position by investing in the "experience" of music and building an authentic relationship with fans to build respect for their brands,' he says.
Red Bull has only been active in the musical sphere for a relatively short time but its musical portfolio now includes a label, a publishing company, Red Bull Studios and the much talked of Red Bull Music Academy. The studios has hosted many of the UK's cooler stars including Katy B and Disclosure while the academy has supported an estimated 1,000 artists since its inception. Mumdance, a new London producer and DJ, describes the latter as a 'dream ticket for any electronic musician'.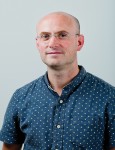 Mumdance, aka Jack Adams, draws on jungle and grime to inform his sounds. He's behind the latest instalment in the
FABRICLIVE
mix series while's he also released music via XL Recordings with London's latest grime star Novelist. For Jack, there aren't any negative aspects to these relationships.
'The academy lands in a city and builds a studio – they think about it very carefully,' he explains. 'They're leaving behind a trail of great music and building up a heritage. If it takes a drinks brand to do this, then that's cool with me.'
Converse Rubber Tracks
Ellie Rowsell, vocalist with emerging grungy rockers
Wolf Alice
is in agreement with Jack. The band, who were named in the BBC's Sound of 2015 list, have been featured in Channel 4 show,
Launched at Red Bull Studios
and
Converse Rubber Tracks
. Originating in the US, this latter initiative is an ongoing music programme offering free recording time to musicians in various boroughs across London. Wolf Alice helped promote the project with a performance at the first ever
Converse Rubber Tracks
live show and Ellie believes the passion of these brands for supporting grassroots music is increasingly important.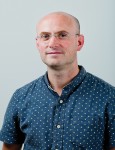 'Red Bull provide access to new music by offering their studios and competitions for young bands. That's really important for acts starting out. If they're going to provide a platform for us to do our thing, then why would I not take that?

'Rubber Tracks offers recording time to new bands who don't have a record label to help them,' she continues. 'It's really hard for bands to make money from their music in this day and age. If I was to turn that down, that's turning down money I could invest in our next album.'

Generating income

2012 figures from the Musicians' Union (MU) show how hard it can be for artists to earn money from their art. An MU report reveals that more than half of professional musicians still get paid less than £20,000 per year while 60 percent have worked for free over the past year.

With big money deals from record labels increasingly rare, Eammon Forde, a digital music expert from Music Ally, says it makes sense for new acts to go to brands when looking for financial support.

'The idea that you're doing things for "the man" has fallen by the wayside,' he says. 'It's there to bring in some money and act as a marketing platform. Although bands need to make sure it acts as a marketing spring board and not a marketing guillotine. The danger is you'll only be remembered for your association with that brand.'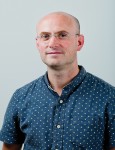 Emotional connections
For brands, the positives are clear. Using music as a marketing tool is a way of purchasing cool, tapping into a new audience and the emotional connection this offers.
As Giles from FRUKT says: 'No matter how hard you try, it's hard to get emotionally attached to a can of soft drink, a new laptop or dog food. However, add in a layer of music and this creates a heightened level of emotional resonance, enhancing our subconscious perception of the product.'
At the same time, these collaborations can eternally damage a brand or band if the pairing doesn't work out. U2's record release with Apple backfired when the story focused more on how to remove the band's songs from iTunes accounts rather than the music itself.
Eamonn also warns of the 'Babylon Zoo effect', a situation where the partnership ruins a new act's career. The infamous nineties group of the same name enjoyed a massive number one with
Spaceman
, their debut single and soundtrack to a Levi's ad. But then they promptly sank without a trace.
Eamonn says: 'If they'd had a couple of hits before then they might have been okay. But that Levi's ad completely overshadowed their career. There's a real risk of going in early with an artist. If no one knows who they are, then it can become a millstone around their neck. It also looks bad for the brand if they back an artist who doesn't go anywhere.'
Nick Griffiths
works
as director of communications agency Kingdom Collective and Land of Kings, Dalston's multi-venue festival. He says that collaborations work best when both parties are fully aware of what the other hopes to achieve: 'the sweet spot is when the brand helps the artist realise something that otherwise wouldn't have been possible,' he explains.
The future
With increasingly forward thinking media and technologies available, these partnerships are only limited by the imaginations of the parties involved. The 2014 Google Glass advert featuring FKA Twigs perhaps points to where the future lies. #throughglass was a two-minute ad which she directed and appeared in, showing off how the new technology worked.
While radical innovation is taking place, Giles sees the branded revenue streams as an increasingly sought after area. 'I envisage more of a swing towards the Eastern model, currently utilised in Korea and Japan, where artists are built from the ground up as brands first and music artists second,' he explains.
'K-pop artists are trained – often for many years before being released to the public – to be endorsement-friendly from the get-go, with brand partnerships an integral part of the artist's career trajectory.'
Despite the success, bands and brands need to exercise some caution. Overexposure is a huge danger for both artists and brands, and ultimately both need to understand the other. This way art and commerce can co-exist and help the other thrive.
As Nick says: 'As long as bands see it as a way to help them create something more interesting and compelling, then it can be a great thing.'
Look out for interviews with FRUKT,
Wolf Alice
and Mumdance as well as a guide on how bands and songwriters can best work with and approach brands.