Back in 2016, queer grime artist Karnage Kills was a normal college student who spent his spare time quietly making music at home. After his friends shared one of his videos on YouTube, Karnage was discovered by the promoter Hakeem Kazeem, who runs the night Too Black, Too Queer, and was catapulted onto the London queer scene. 'He booked me for my first gig in Clapham, I think at the Two Brewers, and it literally just took off from there,' Karnage, who released his latest single The Set Up last year, explains over the phone. 'I was performing every weekend at different queer venues, just on the underground scene, and it really helped me develop as an artist being around my peers and being around like-minded people.'
Karnage is one of many LGBTQ+ artists who have found both a sense of community and inspiration for their art in the safe spaces of LGBTQ+ venues and the queer music scene. 'In the mainstream world, there still isn't a lot of us and we're not taken seriously enough yet,' says Karnage, explaining that queer performers often feel less comfortable in straight venues. 'At [LGBTQ+] places, you know the vibe and everyone's loving and accepting.' For many artists, these spaces give them and others the chance to fully embody themselves without judgement. For Birmingham-born rapper James Indigo, safe spaces are necessary for the community. 'I remember my first gay venue in Birmingham. As soon as I stepped a foot inside, I automatically felt safe. I felt like I was home,' he recalls.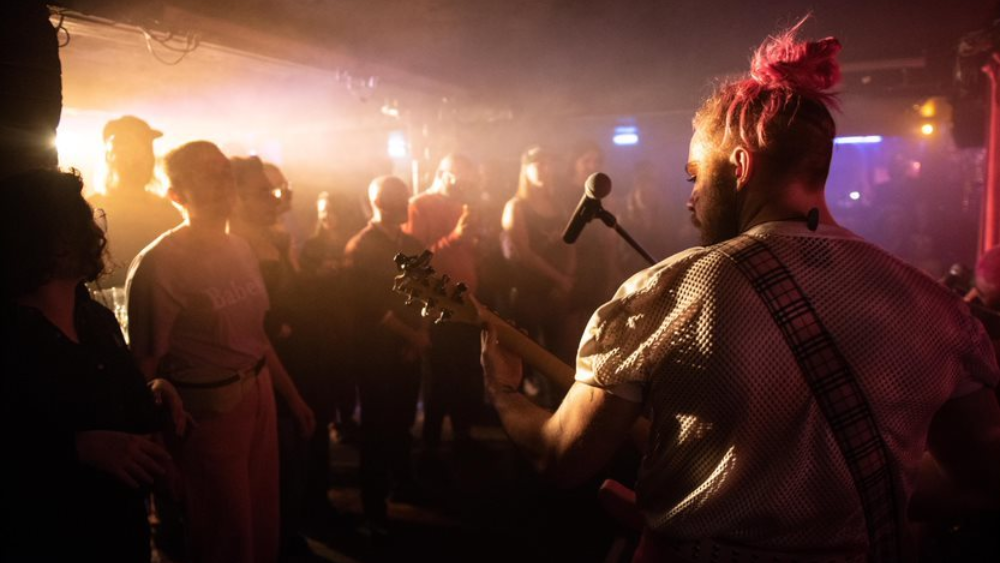 Many bars and clubs feel like home because they naturally emerge from the communities they represent. Dalston's VFD club evolved from the many house parties owner Lyall Hakaraia would throw until they realised there was a better option. 'Every weekend, there was another party in my house. You know how many mornings I opened up the fridge to find high heels stuck at the back of a lump of butter?'
Since then, VFD has become a major part of the queer music scene, giving people a chance to, as Hakaraia says, 'celebrate not only queerness, but also their culture and their artistic practices'. Even festivals have become more aware of their responsibilities to the LGBTQ+ community. Pride in Music, a not-for-profit collective that support LGBTQ+ musicians, have worked with a number of festivals to showcase queer artists. Pride in Music's director and co-founder, David James Lennon, says, 'We find that a lot festival spaces, particularly pride festivals, are often safe spaces. Over the last couple of years, it's become more prevalent and diversity has become a hot topic.'
'It's really crucial that we provide a space where they can walk through the doors, breathe a sigh of relief and know that they will be respected and looked after.'
The need for safer spaces reflects the struggles the most marginalised in the community still face. For Emma Kroeger, marketing and bookings coordinator at Dalston Superstore, creating an inclusive space for non-binary and trans people is essential to the way they run as a club. 'It's really crucial that we provide a space where they can walk through the doors, breathe a sigh of relief and know that they will be respected and looked after. That's something that venues that aren't specifically queer venues are still grappling with.' Kroeger states that Superstore's ethos is reflected not only in booking queer talent and employing queer staff, but also training their security team in inclusivity.
Despite best intentions, in a space that primarily serves alcohol and is an outlet for people to let go of their inhibitions, it can be difficult to keep things safe. For John Sizzle, owner of The Glory in east London, creating a welcoming environment means taking a step back and thinking about the diversity of the space. 'It's not easy, especially when you're just trying to fix toilets and make sure that the beer barrels are cold,' Sizzle jokes, adding that the work is worthwhile in the end. 'It just ensures your longevity as well. That's why people are so warm and so generous when they talk about The Glory. What they're actually doing is they're seeing a reflection of themselves.'
Creating such a welcoming space has led to LGBTQ+ venues having a deep influence on music culture by giving young up and coming musicians a place to be, whether they're on stage, in the crowd, or behind the bar. 'We've seen a lot of young queer artists who have started at superstore, often as members of our staff, who've then gone on to perform on the world stage either as DJs or as drag performers,' says Kroeger. 'Just off the top of my head, Tayce, who was recently on UK Drag Race, used to work behind the bar, and Bimini also performed at Superstore a fair bit.' LGBTQ+ spaces have always had a deep impact on music culture. For Indigo, the most obvious example is Studio 54. '[Studio 54 was] the most iconic queer venue and inspired the likes of Cher and Madonna. I've always been inspired by the ballroom scene,' says Indigo. 'Us gays have inspired the music scene.'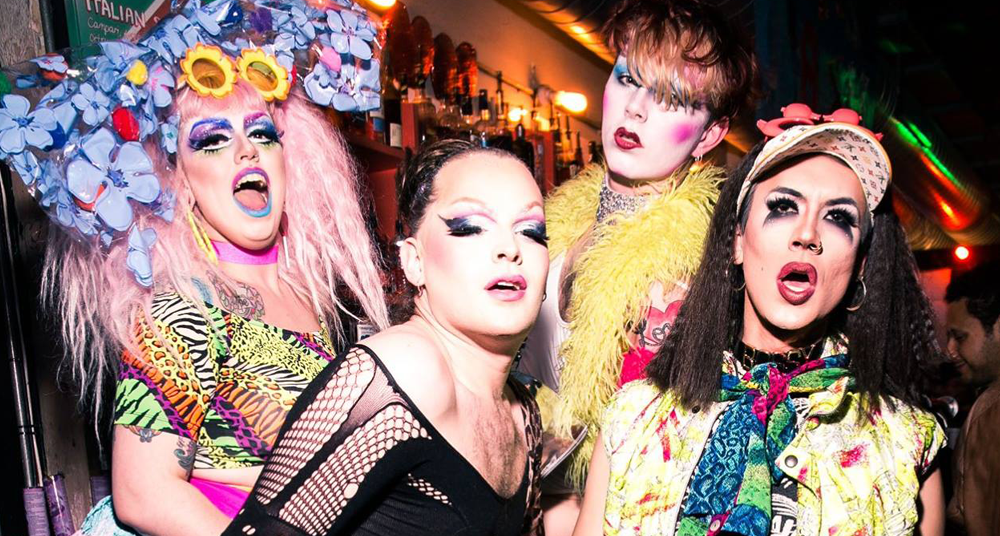 The future of the music scene depends on how on well venues perform in this period of reopening, and whether they're able to sustain themselves for another four weeks now that reopening has been delayed. Many venues have put on virtual gigs and are transitioning into sit down, ticketed performances to meet regulations. Keeping the doors open is first and foremost in every venue owner's mind. At VFD, Hakaraia has decided to make the bar a community interest company, believing it will open up more funding options and also continue VFD's community ethos. They also hope to offer different membership options. Despite this, it has been a difficult time for many venue owners. 'We've opened and close three times now,' says Sizzle. 'There's still a vibe, but it's not raucous, wild and sexy as it used to be.'
Another worry for venue owners has been getting people through the door again. According to Hakaraia, the more marginalised in the community seem to be the most reluctant to come out. 'Some of the communities that use the space have known people who have died of COVID and, out of respect, they want to make absolutely sure that it's completely and utterly safe for people to return before they do. It's a way of honouring the memory of those who have died.'
'No matter how fantastic the internet is you still need to be in the room with people. That never be replaced by a live stream, no matter how good it is.'
For Sizzle, the return of live audiences is less of a worry as he can tell that 'everyone's gagging to grab hold of each other and have a boogie'. Kroeger is a little more positive about the return of their customer base, citing Dalston Superstore's May opening as a sign that people still want to get together, but believes it will take time after the past year. 'The discussion around mental health, going from this being relatively socially isolated to the madness of partying again, I think it's really important that we're sensitive to what everyone has been through. We've all endured a serious trauma together.'
How these spaces will survive is yet to be seen, but what has always been clear is that not much can replace the thrill of experiencing a live performance surrounded by like-minded people feeling the same emotions as you. 'It's much safer in lots of terms, and cheaper, for people to be at home and just do live streaming, but then the point about live performance is about being in the room with a musician,' says Hakaraia. 'No matter how fantastic the internet is you still need to be in the room with people. That never be replaced by a live stream, no matter how good it is.'