The nominations for the 2011 Ivor Novello Awards have just been announced and what a terrific list it is.

M is celebrating these coveted awards by looking back through the archives and sharing  features and interviews with some of the world's greatest songwriters.

We kick off with one of England's finest Ray Davies, from M21 September 2006.

One of the UK's greatest songwriters and the 2006 recipient of the PRS for Music Outstanding Contribution to British Music Award at The Ivors, Ray Davies, gives Mark Paytress a masterclass about the song, the creative process and, reluctantly, about those awards.

'I think the three-minute pop song is one of the great art forms to come out of the 20th century,' says our cover star Ray Davies. If he's right, and many of us have little reason to doubt him, then that makes Davies one of the century's master craftsmen. For as frontman and chief songwriter with The Kinks, one of a small handful of British acts who truly defined their times, Davies penned a remarkable series of hit singles that held a mirror up to the era's prevailing preoccupations: class and Englishness, blurred sexuality and sleepy suburbia, Carnaby Street fashions and, most famously, Waterloo sunsets. Despite a career that has now spanned five decades, Davies will always be regarded as 'The Poet Laureate of the Swinging Sixties', a name, an accolade and a decade that'll be remembered for generations.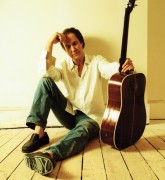 His peers certainly think so. At last year's Ivors, The Kinks' 1964 chart-topper,
You Really Got Me
, picked up the Song of the Decade award (1955-64), seeing off even the Beatles' early hits. Earlier this year, Davies was handed the
PRS for Music
Outstanding Contribution to British Music Award by The Kaiser Chiefs.
'I'm very proud to receive these awards,' Davies says, while admitting that such occasions always make him nervous. 'My embarrassment is something to do with my own personality make up, but I will go and I am very respectful and very grateful for getting them. I hope that my children, and perhaps one day my grandchildren, will see them and say, "that's what my great grandfather did in the last century". That's rather nice.'
Davies remains one of the most inspirational songwriters in British pop. Pete Townshend has virtually ascribed The Who's existence to The Kinks; a generation of mid-'60s garage punk bands in the States took their cue from early Davies originals such as
You Really Got Me
and
All Day And All Of The Night
; new wavers The Jam and The Pretenders cited Davies' work as a key influence; and Blur and The Kaiser Chiefs are just two of many more contemporary bands to have drawn heavily from The Kinks' classic work.
Davies himself, though, has always moved forward. During the 70s, he redefined The Kinks as an 'album band' with a series of concept records, followed by enormous success in the States as a stadium rock act. After subsequent diversions into film-making and fiction-writing, he put songwriting back at the centre of his work during the 90s, initiating the Storyteller, 'music with anecdotes' format subsequently taken up by VH-1 and, earlier this year, returning with
Other People's Lives
, his first bona fide solo album.
Styles will change, people will develop new ways of creating songs, but the song is still vital
'Styles will change, people will develop new ways of creating songs, but the song is still vital,' he said during his acceptance speech at this year's Ivors. But
Other People's Lives
marks a shift in emphasis in Davies' work. 'The tricky thing was finding a voice,' he says. 'I didn't wanna make another Kinks record. And I asked myself, "Is there anything to say that I'd never said before?"'. Davies found the answer by journeying to, and through, the States. 'I wanted to be in an environment that I didn't wholly know.'
The result is a virtual Ray Davies masterclass, with characteristic satirical turns, sharp-eyed observation and dynamic, impeccably honed melodies suffusing the record. So far, so familiar. But during its making, Davies was shot in the leg by a mugger in New Orleans, in January 2004. The experience confirmed to him that songwriters have the ability to tap into the subconscious.
I immerse myself in whatever's going on around me at the time
'There's a song on the album called After The Fall,' he says, 'and people assume that I wrote that after getting shot.' In fact, it was written back in 2002. 'When I write,' Davies explains, 'I immerse myself in whatever's going on around me at the time, so it's inevitable that some sort of tapping in process will occur. But I never thought it would be as scary as predicting my own shooting.'
Davies is, after all, better known as a writer of perfect pop songs than as a forecaster of ill-fortune. Rich in monster riffs (the proto-HM
You Really Got Me
), magnificent rhymes (
Dedicated Follower Of Fashion
) and neatly formed characters (
Well Respected Man, Lola
), his catalogue is regarded as quintessentially English as Davies himself is, so much so that the writer and his material are often regarded as two parts of the same whole.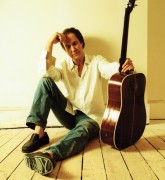 While acknowledging that his personal preoccupations often spill over into his songs, Davies likes to maintain some distance from his material, preferring instead to see himself as an observer. 'At art school, my source material was cafeterias, train stations, motorways, isolated people, bag ladies, tramps. I just carried that over to my music. I got my information by looking out at the world, not looking inward.'

As early as 1964, when The Kinks were first enjoying beat boom success, Davies was already insisting that pop music was an art form, and that he aspired not simply to write songs but towards 'creative expression'.

'I saw it,' he recalls. 'The first two hits were great R&B records, inspired by blues music, but after that, the canvas was limitless. You could do anything - music hall, Eastern music, West Indian sounds.' And, above all, Englishness. 'I enjoyed the Englishness of what I was doing,' Davies admits, 'having fun with words, and not having to worry about basing the songs in Memphis, Tennessee, or Cleveland, Ohio. You could actually write songs about suburbia in England. I thought that was wonderful.'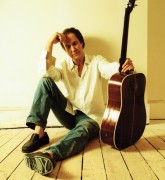 Davies also thrived on the fast turnaround of the mid-60s pop industry. 'It was fun, absolute fun,' he says. 'I've gotta write a single? Yeah, I'll do that, and I'd do it in a week. You could write the song, make the record on a small budget, release it, then watch it become a success, and all that would happen in three months. Now the process can take years.'
Without PRS, I don't think our band could have functioned for the first five years
If songwriting came relatively easy to the Kinks' frontman, the business itself proved a steep, troublesome learning curve. 'There was no career path,' Davies smiles, 'just career disaster!' A combination of bad deals, personal pessimism, ill-luck and, if some are to be believed, professional resentments, conspired to make life as part of The Kinks a seat-of-the-pants existence. Picking up his Ivor earlier this year, Davies acknowledged the role PRS played in keeping The Kinks afloat during the difficult times. 'Without PRS, I don't think our band could have functioned for the first five years,' he said. 'The PRS royalties were fantastic to get. I never envisaged such a bonus to what I do. I just wanted to play songs.'
He has also seen the organisation change over the years. 'It is taking more of an interest in the process of songwriting, and the role it plays in society rather than simply being a collecting agency,' he says. 'That's important because now, in addition to downloading threatening the entire industry, even the term "the song" is under threat. We need to promote songwriting as a means of expression rather than just a way of making money.'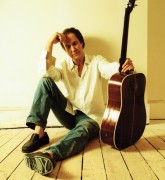 And Ray Davies, speaking to M during a break in one of his songwriting workshops, is also doing his bit. 'I've been holding these workshops since 1990,' he says, adding that he's been careful to resist the advances of various television companies who come wanting to exploit the idea. And what is the first lesson he tells his pupils? 'That I can't teach you anything! Actually, I don't believe in the notion that creativity can be taught. I don't want to do that. If you want that kind of deal you have to go to an airport and buy a handbook. This is about sharing experiences, getting writers to open up, to touch parts of themselves they don't really feel. And some of the stuff they've come up with has been incredible.'

Despite the apparent diversity of contemporary culture, Davies actually believes that today's music industry is being strangled by conformity. 'It is harder these days unless you fit into whatever the groove is. For most kids, the only way to fit in is to do an urban track.' We must absorb cultures, he adds, but we mustn't lose sight of our own. 'I'm not saying everybody should walk around singing Greensleeves, but just this week I've heard untried and unproven writers singing in the English dialect. We forget, because the industry is all focused around London.'

Although Davies firmly believes that record companies still have a vital role to play ('Even the great painters, Rembrandt and Michaelangelo, had sponsors,' he says), he remains suspicious about where the industry is heading. 'Everything is manufactured basically to fit a corporate format,' he insists. And, ever the champion of the underdog, the maverick and the idiosyncratic, he adds: 'When I first heard about these reality pop shows, I said that I'd rather work with the person that came last. But here, when I meet these people at the grass roots, I am back in touch with the lifeblood of songwriting, of creative expression. There's a wealth of talent out there that is still untapped. And that drives me on, that keeps me going.'