PRS for Music's August podcast is out now! This month's edition is an X Factor special, focusing on some of the talented songwriters who have appeared on the talent-searching TV show.
Download the PRS for Music X Factor Podcast now.
Find out more about the artists featured in the latest podcast.
Geneva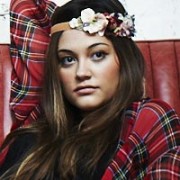 Geneva Lane was in the highly-rated fiesty girl-group Belle Amie in X Factor's 2010 series. Now solo, Geneva's debut single Karma is released 26 September 2011. The talented artist is an alumni of Guildford's Academy of Contemporary Music who began by singing on YouTube, saying: 'When I was about 15 I started putting up videos of myself singing, and I would practise every day so I got better.
If I Ain't Got You
by Alicia Keys was a firm favourite and I used to properly belt it out.'
Geneva says of her X Factor adventure as part of Belle Amie: 'It ended up being an amazing experience and I loved everything about it. It was such a great opportunity, so I put my solo dreams on hold and my path completely changed on that day. But eventually I realised how I much I missed being a solo artist and I decided to leave the band.'
The single has been praised by luminaries such as BBC1Xtra presenter Ronnie Herel, who says the song is: 'a sweet vocal on a funky, upbeat slice of R&B equipped to lighten up dance-floors'.
thisisgengen.tumblr.com
Laura White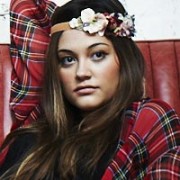 Laura White began studying classical piano and Clarinet at the age of eight before surprising friends and family by entering local music shows aged 13.
Aged 15, Laura began to gig up and down the country, performing her own songs at a range of venues and festivals.
Appearing on the E4 School of Performing Arts television show at 18 led to Laura's first collection of songs entitled For the Love of it all before becoming the fifth most viewed unsigned artist in the world in 2008 with Myspace 500,000 fans.
Walking away from Mark Ronson's girl group project, saying: 'I missed being me, I couldn't sing my own songs, a girlband member was not me. I didn't want to become known in music for being in a girlband.', the singer auditoned for 2008's XFactor. Wowing the judges and voting public, Laura reached the final eight contestants, performing every Saturday evening to 16 million people.
For the past three years Laura has written with World renowned producers Cutfather, Steve Booker and Alex Gray to name a few, writing for her own album and writing for other artists.
After playing two six-week long arena and theatre tours playing her new material to live audiences, Laura has now also recently signed to This Much Talent represented by prestigious manger Sandy Dworniak and plans to release her first official album when it is ready.. already being described as 'Unbelievable.'
laurawhiteofficial.com
Mike Hough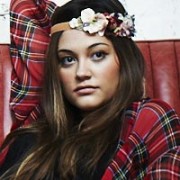 In an unorthodox introduction to the music scene, 19-year-old Mike Hough has made a huge impact in the UK and internationally by recording covers of renowned songs from the comfort of his own home.
East London born Mike then began broadcasting the recordings on his YouTube Channel across the globe – leading to recognition from not only millions of online viewers but also major acclaim from the artists whose songs he had covered.
The fanbase he boasts is incredible- more than 24,000 Twitter followers, 10,000 fans on Facebook and more than 2 million combined YouTube hits!
He has now been acknowledged as one of the UK's most prolific talents by chart topping artists and is recognised as an unstoppable force in the UK music industry.
Mike recently released
Hero
his buzz track, he had no radio, no official video, no TV, no PR and no team and it still peaked at 88 in the Official Charts and in the Top 40 in the UK Independent Charts.
New single
Nothing To Lose
has the online world buzzing being championed by BBC 1Xtra & Choice to name a few. It's set to propel Mike to the next level.
Mike announced a show at O2's Islington Academy on July 2nd 2011 which sold out in two hours.
You can check out Mike's music over at
www.youtube.com/howez18
and
www.soundcloud.com/mikehoughmusic
The Reason 4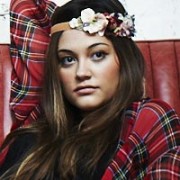 Tipped for the top, The Reason 4 are born & bred in Southampton and have been friends for more than 10 years. All four working or having worked as tradesmen, their dream is simply 'to be able to sing for a living'. Bridged between JLS and Take That, the unconventional group put their own unique spin on the 'Manband' genre with their a cappella harmonies.
The Reason 4 are now on the brink of national fame after appearing on series 7 of The X Factor. In their first audition, they astounded the judge's with their rendition of Cheryl Cole's
Fight For This Love
, after which X Factor guru Simon Cowell labelled them as 'one of [his] favourite groups this year'.
The Daily Mail have called the guys X Factor's 'eye candy' with 'original harmonies and no cheesy choreography'. OK! Magazine 'were not quite prepared for the gorgeousness that is The Reason 4.'
After leaving the show The Reason 4 signed a major publishing deal with Sony / ATV and a record deal with Far West Music. The boys are currently writing and recording their debut album with Eliot Kennedy (Take That, Bryan Adams, Celine Dion, Boyzone, Blue and many others) and Andrew Murray (Christina Aguilera, Natasha Bedingfield, Leona Lewis, Alicia Keys and more),
The first single
Take It All
written by the band and Andrew Murray, will be released 7 August 2011, with the album following shortly after.
www.thereason4.com