Superstar albums aside, consumers love choice, writes Rhian Jones on the rise of playlists and their growing power to shape artist, label and publisher success.
There's no doubt about the popularity of
streaming
playlists among music consumers in 2017. If you take a look at the list of best-selling albums in the UK over the past five years it shouldn't come as a surprise. From 2012 to 2016, the
Now That's What I Call Music!
compilation franchise topped that list three out of five times. When it missed out on the number one spot, it was due to releases from Sam Smith, Ed Sheeran, Elvis and Adele. Superstar albums aside, consumers love choice.
Streaming services cater to that with thousands of playlists to match mood, activity and taste, alongside algorithm-based recommendations. But it's not just service providers that have cottoned on to the demand: Drake broke streaming records when he launched playlist project
More Life
in March, featuring a huge list of collaborators. Over on the business side, Warner Music has recently premiered a streaming-led label, Artists to Watch Records, which will use algorithms to find unsigned tracks that are heating up on streaming services and social media. The imprint will then support artists with marketing and global playlists to help the songs get attention.
'Playlists are of increasing importance and can play a significant role in album or single campaigns,' says Kieron Donoghue, who helms Artists to Watch Records as vice president, global playlists strategy & curation at Warner Music. 'Like radio play or press coverage, they can really move the needle in terms of reaching an audience and getting a song in front of fans. One of the first things we discuss as part of a launch plan for a new release is where we're going to seed it in our own playlists as well as pitching for places in key playlists from Digital Service Providers [DSPs],' he continues.
Streaming playlists are often used in the way radio used to be - as a testing ground for demand - with tracks that get repeat plays and low skip rates being placed in more lists with bigger followers as popularity grows. Jules Parker, Spotify's European director of songwriter relations, explains: 'We've moved away from focusing all efforts on the first week to looking at how to build success over a longer period of time. There are more opportunities within that too. Before there were a handful of gatekeepers in the UK but with playlists you've got a whole range of different places you can be discovered.'
As well as generating income, getting a track placed within a popular playlist has been the catalyst for launching careers internationally; Lorde went viral after
Royals
 was added to Sean Parker's Hipster International playlist back in 2013. Other new artists gaining traction after incorporating playlists as a key part of their marketing plan have been Jonas Blue, JP Cooper, Dua Lipa, MiC Lowery, Mullally and Gavin James.
So where does the power lie in this new world order? Spotify has 4,500 of its own curated playlists and employs 80 editors worldwide to build them. Outside of that, the major labels have playlist platforms Digster (Universal), Filtr (Sony) and Playlists.net (Warner) and new companies like Platoon are making their name as an influencer by building and placing playlists within Apple Music and Spotify. While the majors naturally favour their own catalogue, Parker tells us Spotify is open to pitches for good music that is already being promoted both in and outside of the streaming platform, regardless of where it comes from.
Independent artist Anna Pancaldi (below), who has a
distribution
and funding deal with Kobalt Label Services, has recently been placed in seven playlists following the release of her third EP, and has seen her monthly listener count rise from 16,000 to 211,000 in the space of six weeks – 80 percent of which has come directly from playlists. The surge of success is a first, and has come after five years of hard work. 'It's a tough industry where everyone is trying to get the same opportunities but there is room, and just because Spotify don't support you on one release doesn't mean they won't on the next one,' she says. 'I think they like to see artists that have a clear strategy for their career and are moving forward.'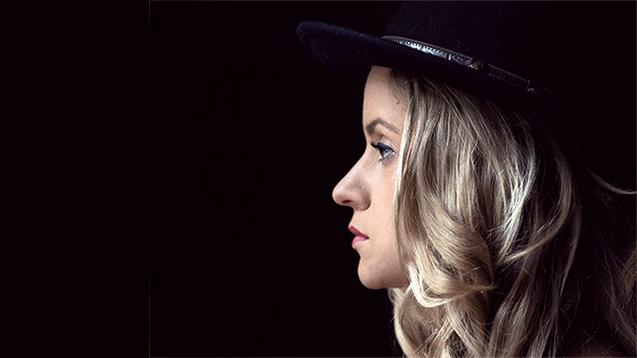 Pancaldi got her opportunities thanks to the pitching power of Kobalt and her PR company Sonnet Music, who have trusted relationships with curators. Publishers like Downtown UK have monthly meetings with Spotify where MD Roberto Neri, who has had support for new acts Meadowlark and Jackal, often brings the artists he wants backing for along. Donoghue finds music by keeping a close eye on tastemaker playlists and emerging artists who self-release, as well as through direct approaches from artists and their teams. 'A great example of this is our latest release
You Gotta Be
from Kiera Weathers, who was an X Factor UK finalist in 2015,' he says.
'She originally released this track in late December last year, I heard it one Saturday night and immediately knew I wanted to sign it, so I tweeted Kiera to ask if we could exchange emails. Within the course of a few hours on a Saturday evening, between Kiera and her manager, we had agreed on a deal.'
Outside of pitching the powers that be, Neri says publishers in particular can better control their destiny on streaming platforms by making efforts to build and promote their own playlists. 'Companies shouldn't necessarily be pushing their own brand, it should be about doing clever things to promote the songwriters and artists themselves,' he explains. Those clever things could include combining multiple albums to create a playlist (Neri advises two at most), Best Of lists, as well as themed songwriter, artist, mood and genre playlists. Composer Hans Zimmer has over 25,000 followers for his This Is: Hans Zimmer list featuring 50 songs, while Max Martin is nearing 10,000 for his version. Inspiration can also be found on the Spotify page of Columbia Records UK, which has a Party On Fridays list with over 22,000 followers.
So what does the future hold? For Neri, the growing popularity of voice activated devices in the home, alongside emerging international markets like China, is something rightsholders should be keeping in mind when aiming to maximise the impact of their catalogues on streaming.
'The likes of Amazon's Alexa and Sonos looking to get into the streaming game is something to really consider,' he says. 'I believe that voice activation is only going to increase playlist culture and you have to anticipate what people are going to be asking for, and ensure you are doing your best to accommodate that. The technology is evolving at such a rapid pace that no one should be complacent in their approach.'
Read our recent interview with Anna Pancaldi.