More pop musicians are scoring music for film, ballet and opera than ever, opening the floodgates for music creators keen to cross over. M catches up with the shape-shifting songwriters leading the charge - such as Goldfrapp's Will Gregory, Ross Godfrey from Morcheeba and Tindersticks' Stuart Staples - to discover the lure of these genres and glean tips on how to break through.
'When we get involved in scoring a film, it's never a comfy place. There is an element of fear, always,' confides Stuart Staples, lead singer of the critically-acclaimed Nottingham band Tindersticks. It's the night after a sold-out show at London's Royal Festival Hall, the first in a string of gigs showcasing the band's film scores. No crowd-pleasers, no requests and no encores – a nerve-wracking experience for a band clearly out of its comfort zone.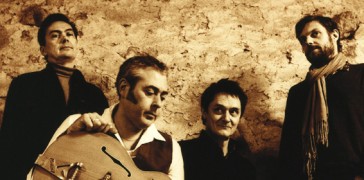 Despite his trepidation, Staples has worked with French director Claire Denis for 15 years, scoring six films including poetic horror Trouble Every Day and Gallic classic Nenette et Boni. Former bandmate Dickon Hinchcliffe, who collaborated on many of these, went on to score last year's Oscar-nominated Winter's Bone. These projects were completed in tandem with eight Tindersticks albums for labels including Island and 4AD, and have helped inspire the band since its humble beginnings in the 90s.
'It's rare to watch a really great film and think that the music was terrible, because if it moves you, it's all working,' Staples goes on. 'Making a film is not like making music, there are so many things to get right. And for the director, it's important to bring in a team that is going to make that process easier.'
But what lures pop writers to turn their hand to ballet, opera or film soundtracks? Staples admits that punctuating the band's creative cycle to work with Denis has been both exhilarating and refreshing. Perhaps it is the element of risk that songwriters find so attractive, or maybe artists are eager to collaborate and learn new skills. Whatever the draw, it seems that more songwriters than ever are looking to score films, theatre and dance performance.
Some composers are able to move freely from genre to genre, with rock and pop musicians often in the greatest demand. Idiosyncratic soundtracks, created by cult musicians, are often an essential ingredient for filmmakers and TV producers wishing to build kudos.
Just this year, Trent Reznor, of industrial metal band Nine Inch Nails, and British composer-producer Atticus Ross, scooped an Oscar for their soundtrack to The Social Network. Meanwhile, Radiohead guitarist Jonny Greenwood, who scored Hollywood blockbuster There Will Be Blood, wrote the music to Japanese film Norwegian Wood, and Arctic Monkeys' Alex Turner penned five tracks for British coming-of-age film Submarine.
For some songwriters, moving into film has been a natural progression. Ross Godfrey, founder member of downtempo outfit Morcheeba, relocated to Los Angeles to concentrate on film and television composition.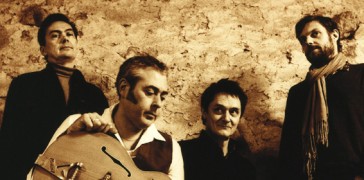 During the late 90s, when the band hit its commercial peak, Morcheeba's music was the most-licensed on the Warner Bros record label. Godfrey's guitars seemed to soundtrack every hip film and television programme of the era, and it was this ubiquity that prompted him to consider scoring from scratch.
He has since found success composing music for Steven Sodeburgh's film The Girlfriend Experience and US eco-documentary Snow Mobile for George. Now he is busy creating music for BBC documentary American Nomads. But Godfrey says that, early on, he noticed some big distinctions in the creative process.
'I learned that you are not writing for yourself, you are employed to write for someone else. It's not up to you whether you like it or not, or whether you think its right,' he explains. 'Of course your contribution is important, but you are supporting another medium; it's not just a record people are going to listen to on its own.'
He explains that the creative process must be fluid, with input from a variety of stakeholders, including the director, sound engineer and producer. Strength lies in compromise, especially when a film edit can alter at any time.
A director might slash half the frames from a scene that has already been scored, sending the composer back to the drawing board. And many filmmakers are not familiar with musical terminology, leaving the songwriter to pick the meaning from their words. 'Ordinarily, the thing they are saying is not actually what they mean,' says Godfrey. 'There's mind reading going on. You have to be careful and very aware of what they want.'



It's a fun and wonderful thing to be involved with



But when the score is finished and the final piece comes together, it can be very rewarding. 'It's a great thing to do. And if you've spent your whole life making records and trying to come up with hit songs, it's incredibly liberating,' enthuses Godfrey. 'It's a fun and wonderful thing to be involved with.'
The responsibility to entertain everybody doesn't rest solely on the songwriter's shoulders, allowing musicians to take a breath and try things they never would on record. 'You can hold just one note for 10 or 20 seconds and that could be all a scene needs. And it's really beautiful to be involved in something that works really well,' he adds.
Bobby Krilic, a London-based songwriter, who also performs as drone-metal artist Haxan Cloak, has composed music for contemporary dance, art installations and adverts. His ability to jump from project to project comes from his knowledge of many different musical styles, including hip hop, classical, ambient and drum 'n' bass.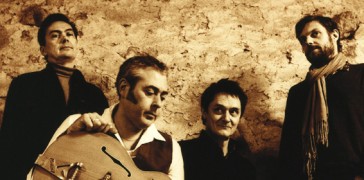 they are muscles that you rarely use, and sometimes you get the chance to exercise them



He explains that, no matter how daunting a project sounds, he will never say no, as he thrives on the challenge. 'It's not necessarily about a genre or musical style, but the techniques that you learn and take away from a project. I always think they are muscles that you rarely use, and sometimes you get the chance to exercise them. This exercise helps in the greater scheme of things; it feeds into the bigger picture.'
For Tindersticks, working with Denis has helped keep the band fresh. The process has prompted the band to examine songwriting methods and become inspired by different ideas. In a way, the director becomes the muse. 'And when we're finished,' Staples says, 'we go back to our thing and we're changed somehow from the experience. I think it's an important factor in why, after so long, we're still desperate to make music. It's provided challenges along the way.'
But, it seems that crossover opportunities aren't just limited to film. Pop musicians are also delving into ballet, opera and theatre too. Will Gregory, one half of Ivor-winning duo Goldfrapp, has worked on many projects outside the pop tradition. He has composed music for the BBC Concert Orchestra and created live soundtracks to silent films. Earlier this year, his first opera Piccard in Space debuted at the Queen Elizabeth Hall on London's South Bank.
In conversation with M, he references the Harvard Dictionary definition of music; 'it's an organisation of sound', he says. It doesn't matter which genre you are working in, there are considerations and similarities that ring true for all compositions, and there are transferable skills too', he explains.
Those involved in pop engineering, mixing and production are focused on drawing out harmony and melody, valuable skills for any musician – and possibly a key factor in the pop writers' success in other fields. Gregory believes that musical experimentation is not fostered by just one genre, and suggests that often classical music can lack emphasis on 'improvisation, creativity, or composition.'
Gregory, a classically trained musician himself, explains that sometimes music students can get away with practising scales, arpeggios and recitals. 'No one is going to sit you down and say "right, give me some music from scratch". There is a lot of safety and sterility that comes from inhabiting one place, because you are not expected to do the other thing.'
Joby Talbot, who was an integral member of orchestral pop band Divine Comedy before leaving to concentrate on his composition work, agrees with Godfrey. He has created music for the League of Gentlemen TV series, the Hitchhicker's Guide to the Galaxy film and two ballets, Chroma and more recently Alice's Adventures in Wonderland.
Talbot is a trained composer who always wanted to flit across different genres, and believes that musicians can learn a lot from introducing variety to their work. 'There is a distinct quality to pop music that is quite different to a lot of classical music because it has to reach out and grab you immediately. I learned a lot from that.'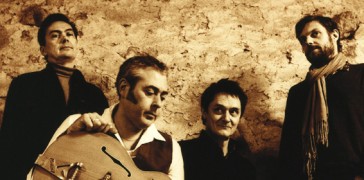 People are listening to a wider range of music than even a decade ago, and musicians are becoming increasingly acclimatised to working with a wider range of music than ever before, Talbot says. 'This is something that should be embraced, but it does seem odd that somehow you are not taken seriously by everybody if you do that.'
Will Gregory agrees: 'I think in this country we are rather ghetto-ising in our musical genres though I do think some people manage to break out.' He stresses the need to be prepared, so if an opportunity does arise you are ready to make the most of it. 'An opportunity doesn't need to happen more than once,' he says.
So how can pop and rock songwriters move into ballet, opera and cinema composition? Catherine Manners, Talbot's manager, and founder of Manners McDade, believes that successful crossover composers need both musical ability and the tenacity to be able to articulate their ideas to others outside their musical gene pool.
She stresses that composers must never deliver work late, never go over budget and never be rude to those involved in the project, no matter how difficult it may become. 'Composers that have worked in pop, like Joby, have had the media training to be able to deal with journalists and lots of different types of people, and it puts them in good stead.'
Manners urges songwriters to build contacts, explaining that although some classical commissioners are wary about hiring pop artists to score ballet and opera, there are plenty who are excited about crossover opportunities – which is good news for songwriters struggling through the recession and coping with falling record sales.
It is important to begin developing awareness of the processes and timescales involved in scoring films too. Songwriters should observe how music is used on the big screen, and become analytical of the technical choices other composers and directors make. Maggie Rodford, managing director of leading music company Air-Edel, says that this doesn't have to be technical music knowledge, more an observational understanding of music devices in scenes with heavy dialogue, or suspense, for example.



when you work in these areas you can see your music coming to life



'What's exciting is that music is used all the time in the areas of film, ballet, opera, and when you work in these areas you can see your music coming to life. With records your music only really comes to life if the recording becomes a big success,' she explains.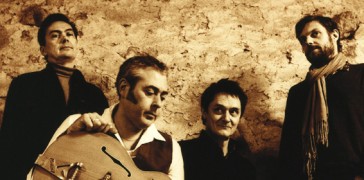 But for those songwriters who do not have an established pop career, it is essential to seek out up-and-coming directors and student filmmakers to work with. Morcheeba's Godfrey says, 'look for work on very low-budget things that an unknown director is happy to have you involved with, and your reputation rides along on the reputation of the film. At some point, hopefully, you will work on a film that does very well and it will take off from there.'
Read the full interview with Tindersticks' Stuart Staples here