The move to a digital music market has altered the face of the UK pop charts inexorably. Recent changes have sparked debate over whether the weekly countdown is in harmony with the digital era, and a relevant barometer of success. With all this going on, who still cares about the Official Chart in 2017? asks Rhian Jones.
Earlier this year, critics declared the Official Singles Chart 'broken' when all the tracks from Ed Sheeran's latest album ÷ appeared simultaneously in the Top 20. Thanks to the inclusion of
streaming
in the chart, Sheeran achieved the kind of domination no other artist has come close to matching as fans continuously playing the new music drove his streaming stats into the stratosphere.
Since then, the singles chart has been revamped to avoid another version of the Ed Sheeran show. New rules are expected to boost the number of chart hits by around 10 percent after a 40 percent decline in the amount of tracks charting in the Top 40 between 2013 and 2016.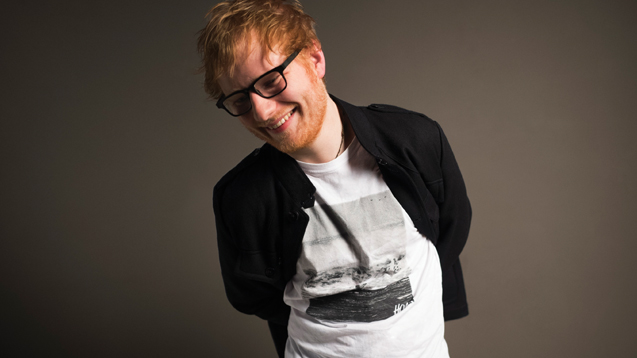 As of July, a maximum of three of the most popular singles (based on sales and streams) within the Top 100 by the same artist are chart eligible. In addition, tracks that have been in the Top 100 chart for more than nine weeks and have experienced three consecutive weeks of sales decline, have an accelerated stream to sale ratio of 300:1 applied from the tenth week onward. Since the new rules came into play, two songs have hit number one despite not being the highest selling track in the UK that week, strictly speaking. Which raises the question—what does the chart exist for if not to reflect the most popular songs and albums?
The Evolution of the chart
Back when
Top of the Pops
(TOTP) was a weekly fixture on the TV listings schedule, the weekly countdown to the number one single was a big marketing tool for the music industry. At the peak of TOTP in 1979, viewing figures were 19 million. By 2004 that number had declined to 2.6m and the BBC axed it for good in 2006. BBC Radio 1's Friday
Chart Show
is now the official countdown, and while we don't know exactly how many people listen to that particular slot, we do know that the station recorded its lowest ever weekly audience of 9.5m from April to June, according to the latest Radio Joint Audience Research (Rajar) figures.
Elsewhere, the popularity of places to discover and listen to music that have arrived with the digital era, like YouTube, Spotify and Apple Music, are soaring. The Official Charts Company says that the growth of streaming
consumption
over the last year has gone from around 600 million a week in January 2016, to 1.2 billion a week in June, and now has an 88 percent share of the singles market.
A recent report by industry analyst Mark Mulligan found that among 16 to 19-year-olds, Spotify is the most popular music app with 53 percent weekly user penetration, closely followed by YouTube with 47 percent.
What can the chart be good for?
While streaming data was introduced into the Official Singles Chart in 2014, and the Albums Chart in 2015, YouTube numbers aren't included within that. However, for independent artists like self-releasing singer-songwriter Dodie (pictured top), whose YouTube diary channel was the catalyst for launching her career, it's a vital promotional tool that's resulted in a self-sustaining business without the marketing might of a label. Alongside a sold-out 10-date UK tour, she recently hit number six on the Official Albums Chart with her second EP,
You,
thanks to 6,645 streaming and download sales. Its predecessor,
Intertwined
, made the Top 40 last year. Did the chart success result in any opportunities or further growth for Dodie?
'Yeah, definitely,' answers her manager Joshua Edwards. 'It was a talking point for people in the industry as well as fans. It creates a story and helps with things like going to international territories and discussing putting on a live show. Regardless of the fact we're represented by [agency] CAA, if you mention that an artist
works
in their own right and has reached the Top 40 in the UK Album Chart, with no help and really little money, it opens doors. It's also brought people like Vevo and our merchandise company Sandbag back to work with us because they see her as an artist, not just a YouTube star.'
Richard Nelson, who is neighbouring rights and creative manager at publisher Westbury Music, says that while high charting placings aren't vital for a song's success, they do add value to Westbury's catalogue. Thanks to a number of samples and features, the company has been involved in three songs that have hit the Top 40 this year: Kanye West's
Famous
at number 33, Liam Payne's
Strip That Down
at number three and M.O's (pictured below) number 18 track
Who Do You Think Of?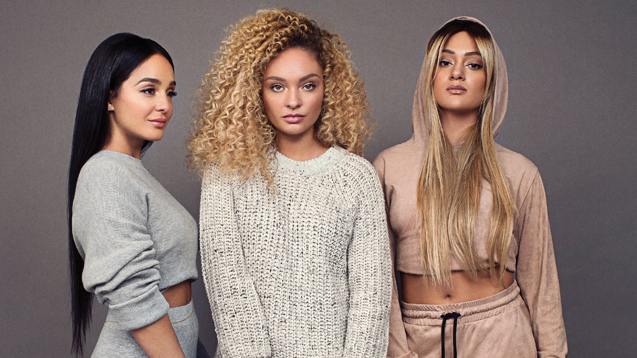 'The use of samples in new songs has increased the popularity of the original titles. That brings other licensing opportunities, and sometimes we see more people approaching us to represent their catalogue or to find other songs they can sample,' he explains.
However, for individual writers, radio play is more important than getting the kind of sales that might rocket a song to the top of the charts, due to the disparity between payouts for recording rights versus publishing. Nelson adds: 'In particular situations, especially with producers, their writer's share of a song is considerably more than their recording royalty rate, so increased performance income from radio and other channels can be more lucrative for our clients. If by consequence the song develops traction and results in chart success, it's a boost that helps them to do other things in the future.'
Multi-tracking
In the battle for consumer attention, the Official Chart is competing with all the other charts and playlists that have been launched by digital service providers over recent years. There's Spotify's Global and UK Top 50, the iTunes chart, Shazam Music Charts and YouTube's video charts, all of which are used by the music industry to measure fan engagement, and can give a daily indication of what songs and albums are likely to chart highly in the Official list before the big reveal.
Says Edwards: 'iTunes is great because it's there and in people's faces if you're an iPhone user or looking for new music. It's the same with Spotify, somewhere like New Music Friday has a lot of eyes on it industry-wise but also from consumers too, and the same goes for its Viral or Global chart. And if you're high up in these charts, it really does help with numbers and getting added to other playlists so the songs continue on even after the campaign has ended.'
Tracking new trends in pop is about keeping an eye on all those mentioned above, as well as radio playlists and ticket sales. Then there's Instagram, Facebook, Twitter, Snapchat, Tumblr and Musical.ly—all platforms that fans use to engage with music and artists, and share new discoveries with friends. A number one gold-selling debut album was previously used as the traditional definition of a breakthrough artist, but with acts relying on ever-more diverse sources of income, Chess Club co-founder and RCA A&R Will Street says that measure is no longer fit for purpose.
'I think people are going to have to view the definition of "breaking" quite differently. Album sales in general have declined but there are other aspects, like ticket sales, that should count. If you're an artist who gets to Brixton Academy on your first album, does that count as breaking? You might sell between 10-30,000 albums to get there, which isn't traditionally a breaking artist, but I still see that as a major success for a debut artist.'
There are fewer opportunities to hit number one with an album too thanks to big pop acts like Ed Sheeran and Adele holding on to the top spot for weeks on end. Last year saw an average of three number one albums per month, so far this year it's down to two with Sheeran holding on to the top spot for 16 non-consecutive weeks. Could the Official Charts Company reclaim some relevancy by including other aspects, like ticket sales and YouTube views, into the charts?
'It would be really difficult to put restrictions on that and you'd have artists like Ed Sheeran, Drake or Adele who have massive audiences constantly within the same Top 10,' Edwards points out.
Measuring future success
So where do we go from here? While the chart will no doubt continue to evolve alongside music consumption, the most important goal for artists and writers is the thing that never changes - to cultivate an engaged audience and write good music.
Nelson concludes: 'From a publishing angle, what really helps us is that the independent scene is thriving and there are a lot of ways for people to earn income, whether through Spotify or Bandcamp.
'Our ultimate goal is to be able to generate income from some of these other avenues, and writers should just continue to make good music that becomes popular, rather than try to emulate something that has a big machine behind it. Someone like Adele is successful because the songs are so good that people naturally gravitate towards them.'
This article appears in the latest issue of M magazine.