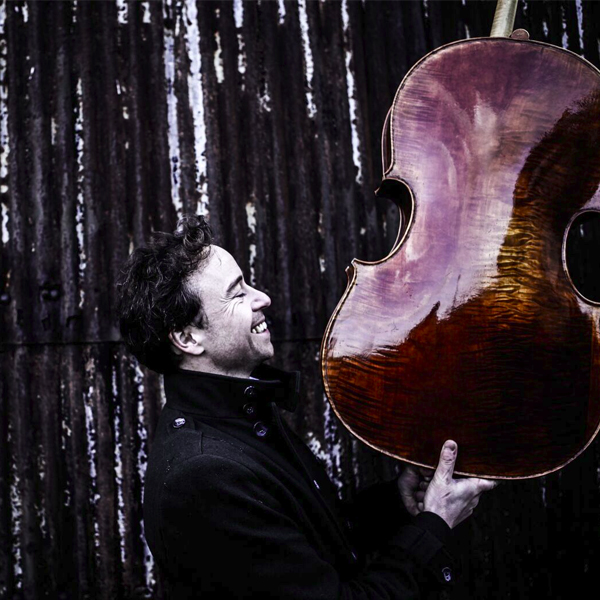 Welcome to this week's playlist, curated by cellist, composer and all round musical impresario Matthew Sharp.

Matthew is a solo performer with the RPO, LPO, RLPO, CBSO, Orchestra of Opera North. He has had pieces written for him by British composers Sir John Tavener, Errollyn Wallen and Emily Hall and is currently working with Stephen Deazley on a PRS-funded work for kids Tommy Foggo - Superhero. He will also premiere Richard Dubugnon's new cello concerto next spring. Check out his selection below featuring a suitably eclectic mix of artists ranging from Jeff Buckley to Richard Wagner. Here is Matthew's thoughts on his list...

It's been a manic month, so this playlist popped out in a stolen moment at 2am. I can hear the nightshift in it - deep, direct, visceral, transcendent.

Mariel - Osvaldo Golijov

'Like an asteroid'...then, 'Floating, as in orbit' – two of the indications on the score. This is deep space probe music - reaches out, reaches in.

Var det en drom - Jean Sibelius

This is a quantum song - it re-arranges my molecular structure. It's got its own micro-climate. And it's a big year for the Finn - he would be a mighty 150 this year.

Preludio - Heitor Villa-Lobos

A choir of cellos lost in devotion, turmoil ... and outer space.

Grace - Jeff Buckley

This song used to be part of my 2am soundtrack to the eternal motorway driving home after gigs. The radiant, cataclysmic vocal mastery and madness of the song's final throes is jaw-dropping.

La Chanson des Vieux Amants - Jacques Brel

It's like an unflinching Almodovar camera, looking at those dark, human, universal places.

Winter from Four Seasons of Buenos Aires by Astor Piazzolla

Intoxicating and obsessing - once that opening theme gets lodged, it can keep me up for days.

Fratres by Arvo Pärt

A 2am playlist on the hunt for the deep, direct, visceral and transcendent couldn't be without this icon.

Cello Sonata, 2nd movement by Alfred Schnittke

A whole different kind of intoxication and obsession - cello as banshee, vacuum-cleaner, pneumatic drill, psychopath.

Passacaglia by David Le Page

Dave is the epitome of the 21st century virtuoso performer/composer. Just what the classical scene needs - musician as artist and communicator.

Farewell and Death of Boris by Modest Mussorgsky

I wanted to include music that I find inexplicably moving - which is making this running commentary tricky - and Mussorgsky in general and this scene in particular reach those parts for me. Its music that has theatre, character, intention and inflection all wrapped up inside it.

Closing Scene from Eugene Onegin by Pyotr Tchaikovsky

Amidst the din of the ball in 19th Century St Petersburg something heart-breakingly real is going down, something we all know something about.

Tutto nel mondo è burla from Falstaff by Giuseppe Verdi

I was the Page Boy in this when I was six and no matter how I was feeling, this final fugue always made my heart and face ache with happiness.

Liebestod from Tristan and Isolde by Richard Wagner

It was probably 02.10am by now and I seemed to be on 'final scenes from amazing operas' roll - nothing more deep, direct, visceral, transcendent than this.