As the album celebrates its 70th anniversary this October, what lies ahead for the format in a universe dominated by digital? Naysayers claim it's spinning ever-closer towards its final track, but Jim Ottewill discovers rumours of its demise have been greatly exaggerated…
What keeps music industry professionals up at night? As technology continually evolves, with each exciting opportunity comes a nightmare-inducing scenario capable of ravaging the dreams of even the deepest-sleeping exec.
'Is the album dead?' is one such perennially thorny conundrum for artists and songwriters, labels, publishers and retailers. The question is becoming increasingly acute as demands for content outside the actual music increase.
For some,
streaming
platforms are pallbearers of the album's coffin, constantly threatening to dump it unceremoniously into a grave of CDs, Mini-Discs and other obsolete formats. But others question why songwriters should be beholden to something originally created as a response to the advent of vinyl in the forties. Especially when there's now so much more innovation at their fingertips.
Artistic manoeuvres
'As an artist, the album is the most creatively enriching thing you can ever do,' says Mercury Prize-nominated star Anna Calvi (above). 'It's like a slow-motion snapshot of the state of mind an artist experiences when they're making it.'
For Anna, and many other songwriters, it's clear there's still much to love about the album format as it nears its 70th anniversary. As much as creators like to make them, industry statistics show music lovers are equally in thrall. Figures from the British Phonographic Industry (BPI) revealed that, in 2017, 135 million albums, or their equivalent, were either purchased, downloaded or streamed, a rise of 9.5 percent on the previous year. More than four million of these were on vinyl - the highest level since the start of the nineties - while the BPI estimates a jaw-dropping five billion albums have been sold in the UK since the end of the Second World War.
At the heart of the full-length record's enduring popularity is the platform it offers songwriters to truly flex their creative muscles. Anna Calvi's
The Hunter
is her third album, a darkly pulsating work and arguably her most coherent and fieriest release yet.
'It allowed me to write about what I'm always thinking and talking about, exploring themes around the restrictions of being made to perform your gender even if it doesn't necessarily feel a part of your character,' she explains. 'It let me really go deep into this subject, something which is far harder to do with just one song.'
MNEK

Since signing a publishing deal in his teens, songwriter and vocalist MNEK (above) has played a key role in huge hits for everyone from Rudimental to Kylie. Despite such success, it's only now with the release of his debut album Language that he feels truly fulfilled.

'I am still a new artist. I never thought I'd feel established until I released this album, so here we are,' he states.

As a young songwriter-for-hire turned artist, what's his take on the impact of streaming on the creative process? 'I admit it makes me question the longevity of the album but at the same time I've always wanted to create a body of work people can appreciate,' he says of his debut.

'I grew up listening to albums like Janet Jackson's The Velvet Rope and all of Michael Jackson's records. They were all thought about from start to finish and I hope fans will listen to my debut in the same way. Ultimately, streaming shouldn't infiltrate how you write. It's just another medium through which you listen to music.'

National Album Day

The same can be said for the album, but as a musical conduit between fans and artists, it's taken on greater meaning than mere format. Leaf through classic albums such as Pet Sounds by the Beach Boys or anything in The Beatles' rich back catalogue and these releases have huge cultural cache, establishing life-long bonds between acts and audiences.

Taking place in October, the BBC's National Album Day will celebrate the format with a week of events, thanks to organisers the BBC, the BPI, the Entertainment Retailers Association (ERA), Cherry Red Records and Classic Album Sundays.

Rather than killing off the LP, Colleen Murphy (below), Classic Album Sundays founder and renowned DJ, believes digital's rise has heightened the value of the full-length release.

'Now fans are looking for a more authentic, analogue experience and one of the best ways for the uber-fan to support their favourite band is to buy a vinyl copy of their record.'

The success of Sheffield's Arctic Monkeys 2018 LP, Tranquillity Base Hotel & Casino, is indicative of this behaviour. An initially uncommercial-sounding collection of songs conceived around a resort on the moon and unleashed without any leading singles, the record was a definite departure from their indie crowd pleasers. Yet it proved to be a mammoth success, becoming the fastest-selling vinyl album of the last 25 years and shifting 24,000 copies during its first week of release.

'The concept album has made a big comeback this century,' says Colleen. 'It just shows that artists want to create, and listeners want to digest a full musical narrative.'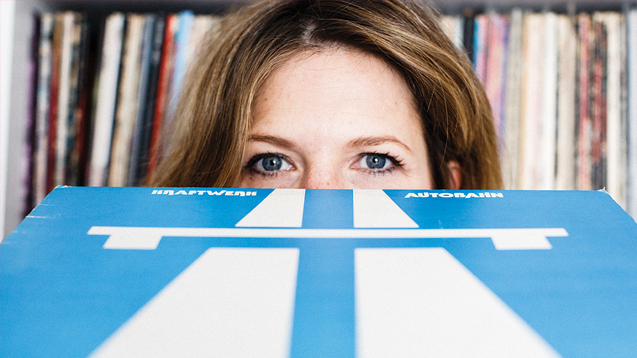 Multi-channel experience
While the digital age implies only older generations are still investing in full albums, figures from ERA's quarterly tracking study of more than 2,000 consumers reveals millennials are getting in on the act too. While 60 percent of people listen to at least one album in full each month, more than half of the under 25s are consuming whole albums weekly.
Kim Bayley, ERA's Chief Executive, believes digital and physical are not arm wrestling over control of our ears. Instead, the two complement each other. 'Our consumer research shows that multi-channel listening is the norm. Streaming will continue to grow but streamers will also continue to supplement their subscriptions with physical purchases to collect or gift.'
Cherry Red Records, an indie imprint responsible for releases from the likes of Felt, Hawkwind and Luke Haines, celebrates its 40th birthday this year. Its Chairman Iain McNay agrees that labels have to increase the value of their physical releases to compete.
'It has to be a great package both musically and visually, especially with catalogue,' he says. 'Sales on box sets, both artist compilations and genre compilations, are on the increase. Plus, these formats are often a great source of discovery.'
New income streams
While the album format is invaluable as an artistic endeavour and for the so-called super fan, how does it add up for songwriters and music publishers as a revenue source?
Sentric Music is a publisher based in London and Liverpool, which looks after a range of artists from returning indie heroes The Wombats to grime MC Coco. Simon Pursehouse, Sentric's Head of Sync, says although in his role he prefers to service the company's networks with individual tracks over albums, the publisher's purpose is to ultimately support artists' and songwriters' creative endeavours.
'Working single tracks gives me a reason to talk about an artist to key music supervisors every six weeks rather than chucking them twelve tracks once every 18 and hoping they listen,' he states.
'But the idea of just releasing singles or the occasional EP doesn't sit right for songwriters; many want to tell a story and as a publisher it's our job to facilitate that need, even if, at times, it might not be the most profitable way to release music in the modern industry.'
So, in a streaming world, does the album make economic sense for artists? And do publishers like Sentric help fund the making of full length releases? For Simon, value comes in many different forms.
'We've helped fund multiple records over the years: it's resulted in new copyrights which we can then go and generate income for from syncs, licences and placements.'
But the arrival of streaming has proved to be game changing for this relatively young business as well as the wider industry.
'Streaming has been a boon to us and our songwriters, from emerging artists releasing their first records who get picked up by key playlists, to the deep catalogue by genre-defining artists getting discovered by an entirely new generation. As long as we stay one step ahead with our data, we'll continue to see growth.'
The future
So where next? While the National Album Day, Record Store Day and the Mercury Prize ensure the format is still very much a part of our cultural conversations, it's clear that technology is having an undeniable impact.
But the format is loved by fans and creators alike: while new bands celebrate their first release and older acts breathe new life into their classics through lengthy tours, artists are doing their bit to make the album work hard in the digital age. Beyonce's
Lemonade
used video to position itself as a visual album. It seems that the industry is striving to retain the album and simultaneously get closer to the fan.
Iain at Cherry Red agrees: 'Music lovers feel coming direct to us and getting the limited editions means they have something a bit special, that they feel more connected to the source. Many of our releases are inspired by fans' ideas. We listen.'
HMV's dog logo was always pertinent, and it seems as a cultural totem there's plenty of life left in it yet.
Vive l'album…  This feature appears in the latest issue of M magazine. National Album Day takes place on 13 October 2018.