Legendary blues rock frontman Paul Rodgers talks to Mark Paytress about serenading Levi Stubbs, writing his first song and scooping the PRS for Music Outstanding Contribution to British Music prize at the 2011 Ivor Novello Awards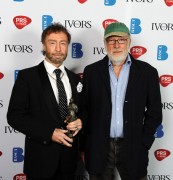 'When I wrote my first song at 17, I never considered for a second that I'd be recognised in such a grand manner,' says Paul Rodgers, this year's esteemed recipient of the
PRS for Music
Outstanding Contribution to British Music accolade at the 56th Ivor Novello Awards. 'I had to stop and think, "What was it I did?"'
For someone who came to prominence in 1970 as the archetypal hard rock macho man, strutting his stuff with the extraordinarily young and talented Free, Rodgers' humility is both surprising and genuine. 'I'm really chuffed,' he says, 'but I'm really just carrying the torch.'



What matters is the heart to heart connection



Though so obviously of his time in 1970, when Free's
All Right Now
became the quintessential pop/rock crossover hit, Rodgers has latterly emerged as an artist of deep and wide-ranging influence.
The torch he so generously invokes comes as much from Stax Records' sophisticated grooves as it does the primal guitar-pickers of the Mississippi Delta, or from blues rock visionary Jimi Hendrix to Small Faces' soul belter Steve Marriott. Rodgers himself inspired numerous 70s and 80s rock vocalists, with the Black Crowes and the Black Keys among those who've carried his torch in recent times. Not that he's ready to hand it over for good just yet.
'I went through a period of never wanting to see another stage in my life after I left Bad Company [in 1982],' he admits, 'but it's in my blood. I've often said to my wife, "We're going to spend summer on the lake and water ski". Then someone will call and say, "Can you do this for charity?" And we're back. I guess I just must love it.'
As frontman with both Free and Bad Company, Paul Rodgers has a face that's graced countless magazine covers and a voice that's sold many millions of records. To the wider world, it's a voice that is virtually synonymous with blues rock. In the more rarefied realm of the professional, Rodgers is regarded as a musicians' singer. Many of the world's best guitarists, from Jeff Beck and Jimmy Page to Brian May and Buddy Guy,– have queued up to play with the man colloquially known as "The Voice", among whose numerous qualities is the ability to nail a performance in one take.
One of many bands that sounded him out as a potential frontman – among them the Doors, the Doobie Brothers and Aerosmith – was Deep Purple. It was 1973, Free had fallen apart, and Ian Gillan had just quit the phenomenally successful hard rock band. 'I was flattered,' Rodgers recalls, 'but I already had ideas about the next band I would form. I wanted to start from scratch.'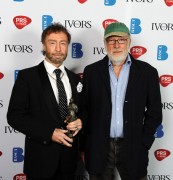 Blessed with a magnificent set of lungs, and a willingness to draw inspiration from both forebears and peers, Paul Rodgers also possesses integrity and a single-mindedness that has served him remarkably well in a business that's no stranger to the siren call of whim and impulse.
'The industry is constantly changing,' he says. 'There's been a technological explosion in the last 10 years and, frankly, I've stopped trying to keep up.' But, he adds, there's always one constant. 'I boil it all down to what you feel. I think that's been true since music began. It doesn't matter whether we're thumping drums in a cave, or playing the latest technological gizmo, what matters is the heart to heart connection.'
Born in Middlesbrough in 1949, Rodgers first experienced that connection in his mid teens, hanging out in local clubs where dancefloors heaved to Otis Redding and Booker T & the MGs. The sound of Stax, he says, was at once 'relaxed and yet so tight', a description not a million miles from Free's later hard rock philosophy.
After a short musical apprenticeship with local combo The Roadrunners, Rodgers found himself in London during the summer of love and teamed up with bassist Andy Fraser, drummer Simon Kirke and guitarist Paul Kossoff. The young quartet eschewed fancy psychedelia for an earthy, stripped down blues rock sound. Free was, he says, 'a perfect name because it meant we wouldn't be tied to any particular style. We could be completely open to everything.'
In truth, Rodgers' signature sound was largely set out during Free's fractious five-year existence. Undeniably testosterone-driven, it's a style that's sometimes been characterised in faintly inelegant terms – from "cock rock" back in the 70s to "classic hairy arsed rock" in recent times.
But as the band's earliest work showed, their driving, sexually charged sound was far more nuanced than history sometimes has it. For every meaty riff such as
I'm a Mover
, there was a funkier (
Songs Of Yesterday
), and sometimes even tender (
Woman
) Free to confound expectations. 'We called our first album
Tons of Sobs
,' says Rodgers, 'not because it meant loadsamoney in Cockney rhyming slang, but because it sounded really passionate, real bluesy.' That's Paul Rodgers in a nutshell.
His distinctive vocal rasp soon became one of the era's defining motifs, as the fast, flamboyant 60s hit a more relaxed 70s groove, typified by Free's cool, mid-tempo style that emphasised subtlety over speed. But, always more than a figurehead, Rodgers, who could ably handle both piano and guitar, also possessed a songwriter's instinct. 'I followed the Beatles' example,' he explains. 'If you were gonna be a singer, it was a given that you had to be a songwriter.'
His first song was
Walk in My Shadow
. 'I thought, "How do you write a song? Well, if you take a 12 bar blues and you make your own riff up . . . Yeah!"' That gave him confidence. But Rodgers was still remarkably green when it came to business matters. 'Johnny Glover at Island said, "We need you to sign a songwriting contract". I said, "Songwriter?" He looked at me and went, "Well, you're a songwriter now". I said, "I am?" It took a while to sink in.'



That song's a huge blessing… a little stab at immortality



With
All Right Now
, written with bassist Andy Fraser, bounding up the charts on both sides of the Atlantic, the cocksure frontman was soon rivalling Zeppelin's Robert Plant as hard rock's premier pin-up. 'A lot of that preening was down to my imagination and wishful thinking,' he admits now. 'I liked the pose but it all came from the blues, this "You better leave my woman alone" thing. In some ways, we do operate at that basic level, but the blues is so rich and open to interpretation.'
Another dose of blues mythology, in the form of Paul Kossoff's battle with booze and heroin, was less welcome. Free's enormous success during 1970 prompted huge clashes, both personal and professional, and after several splits and personnel changes, Free split for good in 1973. They went out on a high, with
Wishing Well
(written by Rodgers on bass) hitting the Top 10 but, says Rodgers, 'The biggest regret of my career is that we lost Koss.' Paul Kossoff died in 1976, aged 25.
In contrast, Rodgers' resilience has been another hallmark of his career. Forming Bad Company with ex-Mott The Hoople guitarist Mick Ralphs gave him the opportunity to learn from past mistakes. 'I licked my wounds and thought, "We have to have a great band, great songs and great management." That was my philosophy behind Bad Company.' It worked. For the best part of a decade, the band became a huge transatlantic success, scoring huge hit singles (including
Can't Get Enough
and
Feel Like Makin' Love
) and several Top 10 albums.
Though infinitely more commercially successful than Free, Bad Company never quite enjoyed the same critical acclaim, particularly in Britain, where punk took hold in the late 70s. Rodgers didn't enjoy that, 'The music just didn't move me,' he says, and by the early 80s he'd packed in the band to concentrate on his family.
'I'll be honest,' he says, 'I doubted my sanity during that period. I did feel a bit like a dinosaur. The 80s were not a good time for me.'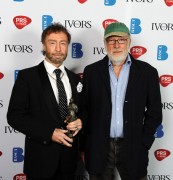 Help came in the form of Jimmy Page, ex-Led Zeppelin main man, who tempted Rodgers back into action as part of the Firm. 'After I left Bad Company, I never wanted to see another stage in my life. But when Jimmy called, I realised it was in my blood. And some interesting things came out of that,' he says.

Also seeing him through leaner times was PRS for Music. 'It has saved a lot of people. This is a very insecure business, with ups and downs, and there are times when you need that income.'

All the while, even when making all-star records repaying his debt to artists such as Muddy Waters, Paul Rodgers rarely stopped songwriting. His muse is always most effective when a song virtually writes itself, he says, as with Bad Company's pitfalls-of fame epic Shooting Star. It can appear at any given moment.

'I'm really proud of Time To Shine,' he says, a song he wrote while fronting Queen a few years back. 'I wrote this piece of music on piano but didn't have any lyrics for it. After going to sleep that night, I woke up with a stream of lyrics in my head, so I rushed downstairs and wrote them down. Next morning, I tried them out with the music and they fit perfectly. That sort of thing really does happen.'

Paul toured extensively with a reformed Bad Company in 2010, and is currently about to work with 'the amazing' Mica Paris. He also has something 'very exciting' up his sleeve for next year but is sworn to secrecy. 'Punk and all that came and went,' he says, 'but what's survived are the big soul and blues ballads. They're still out there and moving people.' So, too, is Paul Rodgers. He's even performing All Right Now again, after dropping it from his set for over two decades post Free. 'That song's a huge blessing,' he says now, 'a little stab at immortality.'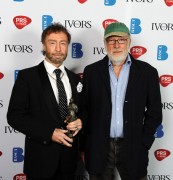 But of all he's achieved down the decades, one moment seems to get to the essence of Paul Rodgers. At the 50th anniversary celebrations for the Four Tops in 2004, he found himself alone backstage with the Tops' Levi Stubbs. 'He'd had a stroke, was in a wheelchair and he couldn't speak. I thought, "How am I going to communicate with him? I looked into his eyes and I started to sing The Long and Winding Road. His eyes lit up. I said, "You recorded that once, didn't you, Levi." His eyes seemed to say, "Keep going," so I sang the rest of the song for him. It was a magical moment.'

The torch Paul Rodgers first picked up in the mid 60s shone especially bright that night. To the big blues and soul man – we salute you!