Over the last 18 months UK grime has re-emerged to take centre stage. But, despite sold out tours and chart hits, this success has gone largely unacknowledged by the mainstream. Jim Ottewill celebrates a scene setting its own agenda…    
'A bunch of young men all dressed in black dancing extremely aggressively on stage, it made me feel so intimidated and it's just not what I expect to see on prime time TV'.
The skit, lifted from Tottenham MC Skepta's 2015 anthem
Shutdown
, lands a perfect right hook on the trembling lips of conservative England and its prejudices towards UK grime.
It was inspired by Kanye West's 2015 BRIT Awards performance, which gathered onstage 20 of grime's leading lights including Skepta, fellow MC and Boy Better Know (BBK) crew member JME and newcomer Novelist. The riotous rendition of Kanye's
All Day
drew a line in the sand for the scene, acting as a two-finger salute to its doubters.
'These new artists are products of London.

That's why it's happening again and why they're so good at it'
While nominally celebrating the US star's track, it was the presence of the British artists - previously never acknowledged by the BRITs - which had jaws dropping. With hoods up and flamethrowers billowing, their guerrilla takeover was a much needed injection of theatre for a bland, often uninspiring event. As veteran MC Wiley tweeted just days after, the performance 'kicked the door off' for grime, locking the media's glare on its bars and beats.
'This ain't a culture/It's my religion'
Skepta's independently-released
Shutdown
was the first in a number of watershed moments for grime. JME's self-released album
Integrity
hit number 11 in the charts, Stormzy's
Shut Up
freestyle went top 10 plus female MC Lady Leshurr's
Queens Speech
series enjoyed millions of views and streams. Throw in Skepta's hit and his sold-out North American tour, and it adds up to an incredible year for the scene, one inexplicably missed by this year's BRITs nominations. With no grime or hip-hop acts shortlisted, it's been down to global stars to show some love. Canadian hip-hop artist Drake, as well as Kanye, bonded with Skepta, inviting him on stage at last year's Wireless Festival and now becoming the first international artist to sign with BBK.
Where the 2016 BRITs has failed, the 2015 MOBO Awards showed how urban music's power axis has shifted towards the UK. Stormzy's wins for Best Male and Best Grime Act, alongside Skepta's Best Song nod marked a sea change for the scene.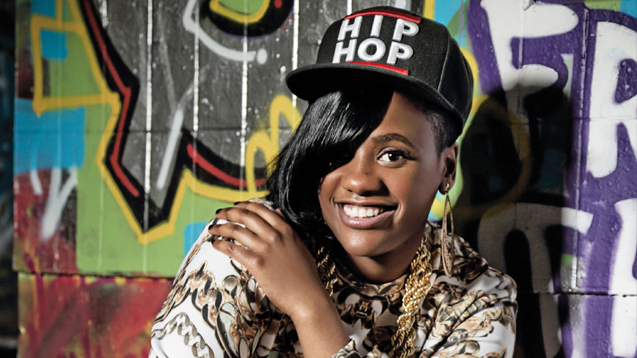 Grime artist Lady Lykez, best known for YouTube hit I Love My Butt, believes the scene's first wave helped encourage UK artists to embrace their identities. 'Back in the day people were heavily influenced by American hip hop,' she says.

'But when Dizzee Rascal emerged, it suddenly meant you could be British. You didn't need to have an American accent! When Ms Dynamite came along, I was like "I can be me".'

Grime's victory at the MOBOs, plus wins from FKA Twigs and Section Boyz, underlines how British artists are best when comfortable in their own skins. While the UK always looked to the US for its pointers, now it seems these roles have reversed.

Amplify Dot, a PRS for Music Foundation-supported artist and BBC Radio 1Xtra broadcaster, agrees, citing a new 'sense of artistic patriotism'.

'It's down to a renewed belief that homegrown music is worth celebrating,' she says. 'The unapologetic brilliance of artists like Skepta and Stormzy has given Britain some local heroes. It has turned "grime" into the new mainstream buzzword.'

Wot Do U Call It?

So what is grime? And why has it made such an impact? Born out of the darker end of UK garage in the early noughties, pioneers including Wiley and Dizzee Rascal, the Roll Deep and Pay As U Go crews, emerged from East London streets via raves and pirate radio. For grime-loving Sheffield producer and BBC Radio 1 and 1Xtra DJ Toddla T, it was uniquely British.

'It's the most mental, brilliant British thing that's happened since I've been around,' he enthuses. 'It must have been a proper genuine movement to have been in London at the time, listening to pirates and seeing artists in the street.'

Toddla has worked with many of the scene's key players and is now championing new acts on his radio show including fellow Sheffield MC Coco. 'To me, the first MCs were as big a stars as Busta Rhymes or Vybez Cartel. When I met Wiley for the first time I found it hard to keep it together.'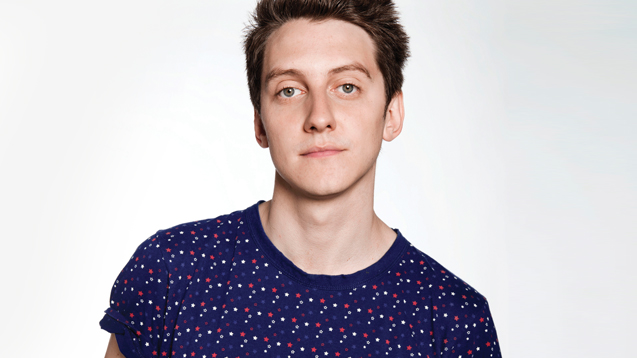 Lords of the Mics
Whether heard on radio, in raves, or via rare Sidewinder tape packs, it was grime's lyrical dexterity, aggression and often sparse, computerised beats that hit hard. Listen to Dizzee's
I Luv U
or Lethal Bizzle's
Pow (Forward)
and it's still impossible to argue with the music's raw power.
While Dizzee won the Mercury Prize for his debut album
Boy in Da Corner
in 2003, the scene subsequently struggled to step up. Associated with gang violence by the authorities, the police targeted certain raves and tracks, even stopping a 2014 Just Jam event with the notorious 696 risk assessment.
Big Narstie, one of grime's most colourful characters, and top 10 artist with Craig David on hit
When the Bassline Drops
, was a key player in getting grime out on tour.
'Three years ago I organised the first official grime UK tour independently,' he says. 'Before that no big promoters would dare put on a grime event because of the police shutting down events.'
Fast forward to 2016 and The Heavytrackerz, producers and writers behind Meridian Dan's hit
German Whip
as well as Stormzy's
Not That Deep
, believe there's a new acceptance for the scene.
'People have realised that grime is an art form,' says Teddy Samba from the group. 'It's been 12/13 years since
Boy in Da Corner
was released. People have got into it - it's here to stay.'
Grime is real music for young people from Britain.

It comes from a real, genuine place.
Born to do it
The last 18 months has seen a new wave of artists such as Stormzy and Manchester's Bugzy Malone looking to grime's originators for inspiration. The former picked up hype through
Wicked Skengman
, a series of freestyles over classic grime beats. Toddla is unsurprised that there's been a renewed focus and energy from young acts.
'People like Section Boyz and Novelist - they're so young. By the time they were seven or eight, they would have been hearing grime as part of growing up,' he states.
He continues: 'It means you're literally born into a scene. These artists are products of London. That's why it's happening again and why they're so good.'
Chasing the art
For Big Narstie, musical success is bound up in staying as authentic as possible and being true to himself. 'I can't be anything else than what I am,' he says. 'I'm a fat black kid from Brixton. Pretending to be someone else isn't going to work for me.
While his reputation as an internet personality has helped him stand out, it's a tireless dedication to the music which is now reaping dividends for him. This solid work ethic is propelling many new grime artists to the fore, Narstie highlights. 'You could be fucking Elvis Presley but if you don't go to the studio and make tracks, it ain't gonna happen, nothing will sustain,' he states.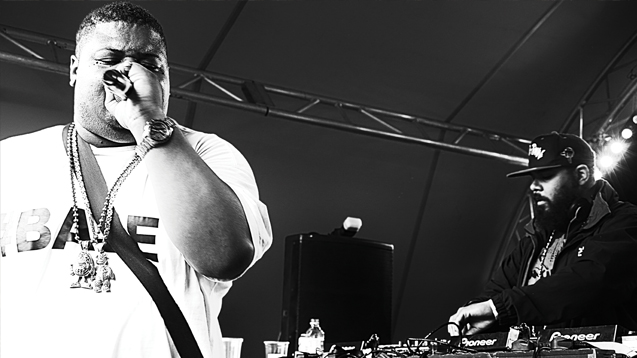 While hard work is in fashion, artists like Narstie and MC Ghetts are also keen to create a body of work that their fans can hear. The latter was behind 2014's Rebel with a Cause, one of grime's key recent records. For him, long-term success is indelibly linked to creating a catalogue of music.

He says: 'Even though they don't sell as much as before, albums are important, man. Artists need to make bodies of work. To me that's your story, a chapter from your autobiography.'

Know me from

Many of grime's recent winners lack the traditional major label juggernauts that power so many of pop music's stars. This year's BRITs has failed to nominate any grime artists but this lack of support seems irrelevant for a scene so in touch with its fans.

For Toddla, it's the realness of the artists like Stormzy that is at the heart of their appeal. 'Shut Up was a freestyle in the park,' he says. 'You can't fake that or contrive it. A major label cannot create that. No fucking way. Grime is real music for young people from Britain. It comes from a real, genuine place.'

Fire outside the booth

From its early pirate days grime was born out of networks, even before social media. Arguably no other scene has leveraged them to such an extent.

'We're living in a climate where consumers are the tastemakers,' says Amplify Dot. 'The digital age has given artists a direct link to their audience. It means that major labels can enhance a "buzz" but not necessarily create it.'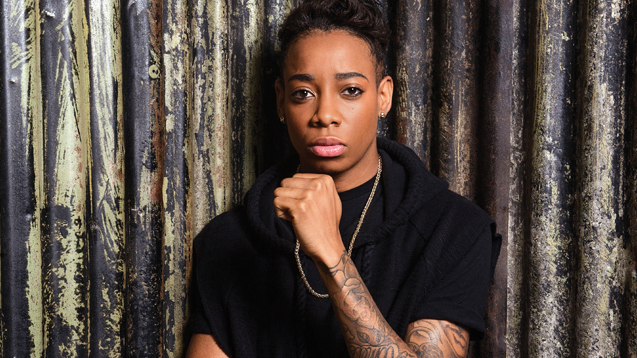 Whether it be via Snapchat or Twitter, smartphones are important in extending these networks, says Toddla. 'People from across the UK can now hear it, appreciate it and get involved as much as someone from where Stormzy is from. He's a prime example of how people make records and how young people receive them.'
Microphone champions
With Skepta's long-awaited new album,
Konnichiw
, and Stormzy's debut due to drop this year, grime's ascendance looks only set to continue. While the music can be overtly masculine, Lady Leshurr and new acts such as Lykez and Stefflon Don are leading the charge for the ladies. New blood in the form of the PRS for Music Foundation-backed Elf Kid, Jammz and Coco alongside Novelist are setting the bar for the new breed. The foundation are taking the UK sound to the States at this year's SXSW with a 1Xtra showcase, presented alongside BBC Introducing.
Hit makers The Heavytrackerz also have a hotly anticipated record due. They're hoping to bring grime and pop closer together than ever before with their forthcoming LP.
'Can I be in on a session with Beyonce Knowles and get her on a track with P Money?' asks Teddy. 'That's at the heart of our music. We're trying to push grime and break some boundaries.'
To him, events like the BRITs can only go on ignoring these artists for so long. 'Stormzy is in the charts, so is JME. It's becoming the norm now,' he states. 'In 20 years' time it will dominate.'
To celebrate grime, we're running a whole week of content profiling some of the scene's hottest artists and producers. Look out for the hashtag #grime2016 and check back here for all articles.