'As a songwriter, there's no point in shying away from any emotions. You should put your cards on the table and get it all out there. It's good for you.' Jimmy Napes, writer and producer with 2014's biggest artists Sam Smith and Disclosure, is discussing his gargantuan success of the last year. As he sees it, taking on the role of therapist for his collaborators has brought out the best in them.

'People can hear if there's real emotion there. That's why they love the songs. Sam in particular is the most honest person I've ever met. He wears his heart on his sleeve and is not afraid to talk about anything. It's a good habit to have as a songwriter,' he explains.

This willingness to confront emotions head on has helped Jimmy and his musical partners connect with a huge, global audience. To date he's had a hand in three number ones - Sam Smith's Stay With Me, Clean Bandit and Jess Glynne's Rather Be and Naughty Boy's La La La, while he's a key player on Disclosure's Settle and Sam's all conquering In the Lonely Hour albums. A marriage of fresh, dance music styles - you can hear the beat of UK house and garage bubbling in the mix – with classic songwriting panache lies at the heart of his appeal.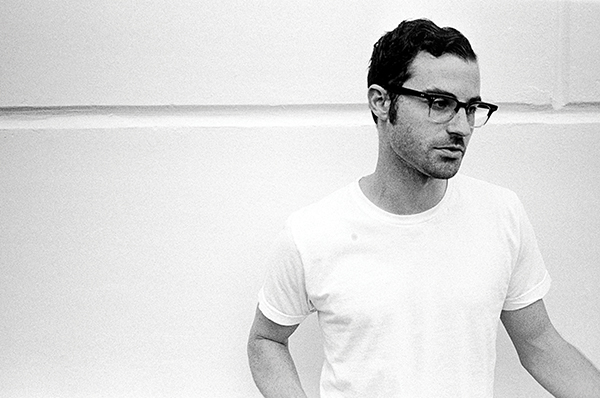 At the same time, fellow Brits such as Rudimental, Duke Dumont and Gorgon City have also been making serious dents in the upper echelons of the charts. Rudimental's Home has been a number one while the Duke's club anthems - Need U (100%) and I Got U - both hit the top of the singles chart. It all adds up to a fully-fledged romance between this dance-indebted UK sound and the hit parade.

Charting the facts

BPI numbers underline this revival of chart bumping house music. Dance music sales increased sharply in 2013 to take their highest market share (16.3 percent) since 2006. The genre also claimed five of 2013's number ones with Waiting All Night by Rudimental ft. Ella Eyre and White Noise by Disclosure ft. Aluna George among the tunes doing the most damage.

Such success has continued into 2014 with Clean Bandit's Rather Be shifting 163,000 copies during its first week of release back in January. It was named the second biggest seller of the year to date in October. At the same time, Sam Smith has smashed through chart record after chart record like they're going out of fashion. In the Lonely Hour shifted 166,000 copies in the first flush of release, and broke the record for first week UK male artist debut album sales on the other side of the pond. This British sound is held in such high regard that soul diva Mary J Blige recently journeyed to the UK's capital to record the best bits of her latest work - The London Sessions - with Jimmy in his small basement studio.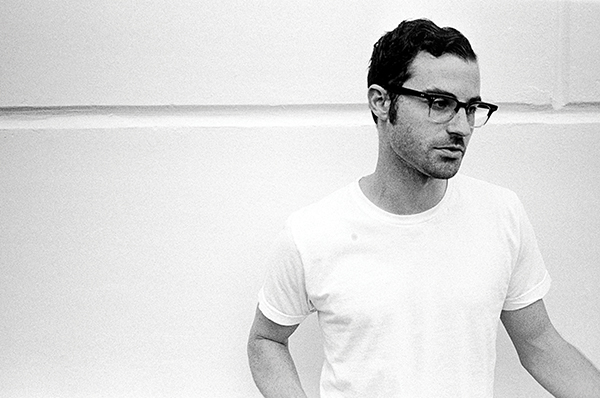 Black Butter

Black Butter, a label formed by three friends Olly Wood, Henry Village and Joe Gossa, has been a catalyst in this movement, with the likes of Rudimental, Gorgon City and Clean Bandit all passing through its doors. The label recently signed a deal with Sony Music UK to work as a standalone imprint under the major's banner and illustrates the regard in which they're held as tastemakers.

For Olly, the success of Disclosure and Rudimental is down to both releasing great songs at a time when audiences were ready for something fresh and new. 'These acts came along when there was a vacuum to be filled,' he says. 'At the time, dance music had got into a soulless, uninspired state. Guitar music had become a bit stale. There was a gap and both those acts ably filled it by injecting some songwriting back into the whole affair. It's indicative of how, across the board, people are looking for something more authentic.'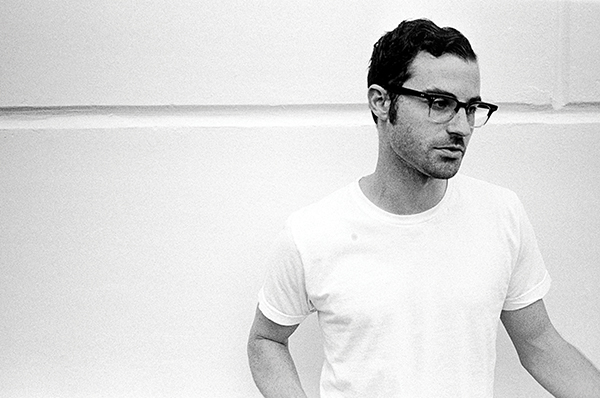 Songwriting realness
Thanks to his work with Sam Smith and Disclosure, Jimmy Napes is currently one of the most successful young songwriters in the world. It's a reputation set to blossom now he's stretching his creative wings to work with idols such as Blige and Nile Rodgers.
While Jimmy might seem like a recent winner, his is no overnight success story. His career has involved a decade of gestation, learning and polishing a talent which has seen him move from London to Los Angeles and back again. Having cut his teeth on advertising music, he earned his first songwriting cut on a track with old friend Eliza Doolittle before enduring three or four years of relative silence.
'When I got that first cut, I'd worked so hard for it, I thought I'd made it in music. But then I had three or four years DJing at weekends, trying to make money and write songs,' he explains.
However, when success found him, it struck hard – his life literally did a backflip in the course of a month. 'I'd only just met Sam and we wrote
Lay Me Down
as our first song together,' says Jimmy. 'Disclosure heard it, loved it and invited us down to their studio. The first thing we wrote was
Latch
. It was an amazing month where we went from nothing to exploding and getting played everywhere.'
There were real feelings I was trying

to get into my lyrics. That's what people

connect with.
Why does he think audiences have fallen for his music so deeply? Is there a secret ingredient to his songs? 'The one thing I try and do is be as honest as possible, writing about something that means something to me,' he explains. '
Latch
and
Rather Be
are quite classic sounding love songs written about my wife. There were real feelings I was trying to get into my lyrics. That's what people connect with.'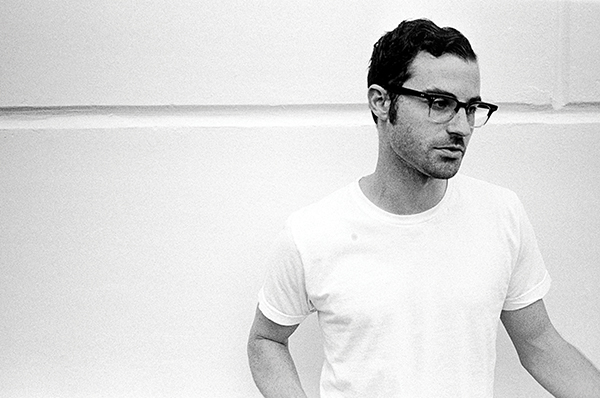 Ready for your love
Outside Jimmy's collaborators, a number of other dance artists have ridden this wave of chart success. Gorgon City are duo Matt Robson-Scott and Kye Gibbon, and another key part of the Black Butter crew. They've had a stellar year with their debut album
Sirens
making the top 10 and
Ready For Your Love
, an anthemic slice of electro-pop featuring MNEK, reaching the top five in the singles chart.
Matt explains: 'We met MNEK through the Black Butter family and something just clicked. We got to know him through partying and at nights we'd be DJing at. We ended up writing the lyrics for
Ready For Your Love
in an hour, then me and Kye went in on the production afterwards.'
It's obvious that these artists are enjoying great success and loving sharing it with each other. But Black Butter has played a key role in helping bring many of them together. 'As a label they're really forward thinking,' says Matt. 'They keep signing these interesting acts and artists. We're doing similar things but also everyone has their own unique take on it. We're at a studio right now rehearsing and Clean Bandit are in the room next door. Everyone bounces ideas off each other and gives each other advice. There's an energy where everyone is helping each other out.'
Watching 50,000 American kids dancing

to garage was weird.

EDM and the US
While UK acts are taking over at home, they're also finding fans on the other side of the pond. This music may lie outside the unstoppable juggernaut that is EDM, but it hasn't stopped US audiences going berserk for the likes of Disclosure and Gorgon City
'It felt like Disclosure's set at Coachella this year was the most important one,' says Matt. 'Watching 50,000 American kids dancing to garage was weird. Especially when they were dancing as if they were in a London club but were actually in Palm Springs.'
Jimmy Napes speaks of his US success with some awe - 'I've just come back from Atlanta and watching Sam Smith play there. The crowd was incredible. We've literally come so far from being in my basement in London to the other side of the world. It was inspirational to see the love they have for him.'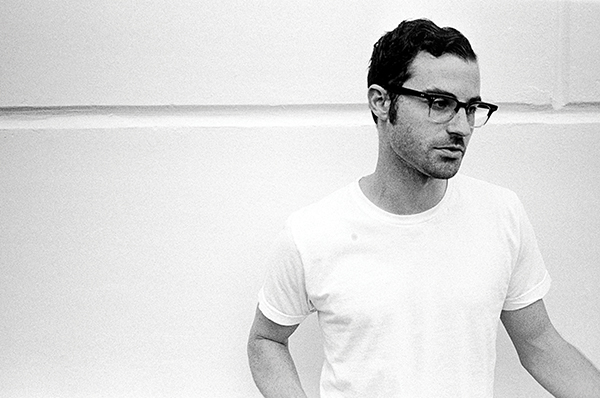 Future of house

So what's next for this generation of artists who have helped define the sound of 2014? Producer and BBC Radio 1 DJ B Traits is a curator of forward thinking underground dance music. Not only is she a broadcaster but she's signed to Shy FX's Digital Soundboy label as an artist. B is excited about what lies ahead for this music.

'In the next year I think it'll go even more underground. That's what I'm really excited by. There are a generation of kids who have discovered Disclosure and Gorgon City. In the next year they'll start digging a bit deeper and search for something different.'

Olly from Black Butter agrees that change has got to come; 'Nothing lasts forever. The sound has to develop as, like anything the public picks up, things wear out quickly.'

While the house music love affair has to switch up if it is to survive, some of these artists are in the midst of careers set to endure past fashions or fads. Jimmy Napes believes it's their strength as songwriters which helps set these artists apart.

'I'm a "round the piano" kind of guy, who likes to sit and think about the lyrics for a long time,' he says. 'That's been a bit lost in some electronic music. The key with Clean Bandit and Disclosure is that they take the time to think about a song. If you stripped away the production and high tech gadgets, would it stand up for itself? That's the difference.'