Rhian Jones meets BAFTA-Award-winning composer Mark Thomas to learn how he's keeping his native Wales firmly on the musical map.

Welsh composer Mark Thomas has impeccable pedigree. Now with 35 years' experience under his belt, including early serendipitous encounters with scoring masters John Barry and Jerry Goldsmith, he's enjoyed a fully realised, envelope-pushing career.

For the uninitiated, Mark's work has appeared in TV shows including Benidorm, Stella and Episodes. He also penned Life's a Treat, the killer theme for the Aardman animated series Shaun the Sheep (which, sung by Vic Reeves, reached number 20 on the UK Official Singles Chart in 2007). Well versed in movie scores too, Mark created the breath-taking music for cult film Twin Town, winning himself a BAFTA in the process.

Most recently, he worked on Kevin Allen's remake of Dylan Thomas' Under Milk Wood, which is representing Britain in 2016's Foreign Language Oscar category (the Welsh version), and has already garnered BAFTA Wales nominations for Best Actor, Best Director and Best Original Music.

But Mark isn't just content with perfecting compositions for the here and now. He's keen to keep Wales on the musical map for future generations too. The Under Milk Wood project has kick started a brand new initiative that could help the wider composing community for years to come. While recording the score at Alexander Road Studios in Swansea, Mark, alongside a consortium of likeminded broadcast industry professionals named Sinffonica, had the idea to push for an upgrade to the building that could create more work for UK based composers and musicians, and support the next generation of talent.

The aim is to provide a state of the art studio, fit for both commercial work and new academic courses, Mark explains. When finished, 'it will attract students globally who want to train with this fantastic state-of-the-art equipment in a really lovely studio,' he enthuses. 'In tandem, we propose we create a professional environment where composers in media, film and TV can avail themselves with the musicians we have here in Wales.'

The development, in partnership with the Welsh government among others, could bring new academy with BA and MA degrees in music, composition and film scoring, as well as courses aimed at training engineers in the latest technologies in film, media and the arts. Mark hopes that by the time the proposal has come to fruition, the studio will be refurbished to the same level of excellence as Abbey Road Studio Two (which is also currently undergoing a makeover).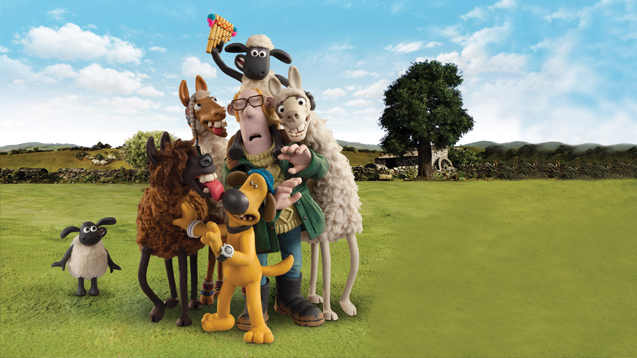 Humble beginnings

Under Milk Wood is just one of Mark's many highlights, spanning a career that was inspired by working with some of his biggest idols. He began composing professionally back in the early eighties, his creative spark for composition ignited aged eight when seeing a documentary about Edward Elgar made by Ken Russell. 'One piece of music, Chanson De Matin by Elgar, got me right in the spot and that was it, from thereon in, music was going to be my life forever,' he remembers.

After learning the violin as a youngster, Mark played in youth orchestras before reading sciences at school with the aim of pursuing a career in medicine. However, at the eleventh hour he followed his heart and enrolled on an honours music degree, majoring in composition. After graduating Mark played the violin with the Royal Ballet orchestra, the London Symphony Orchestra and Royal Philharmonic, performing in the studio for film scoring heroes such as Jerry Goldsmith, Alan Silvestri and John Barry.

'In a way, that served as a bit of an apprenticeship to be in the studio recording film music, albeit as part of the orchestra, as I absorbed the paraphernalia of that environment,' Mark says. 'I observed how various composers managed their time in the studio to optimise and extend the budget as widely as possible.'

Towards the end of the eighties, Mark gravitated back towards composing and a few serendipitous events followed, which allowed him to begin tentatively writing music for production music libraries, and then TV.

Tools of collaboration

While the wider music industry has lived through various technological changes over the past three decades, none have altered Mark's working methods. Remarkably, he still scribbles straight onto manuscripts with a pencil. 'You can have the best technology in the world, but if you can't write music, it won't write the music for you,' he says. 'You still have to have the ability to compose music and interpret whatever requirement a production may have. My brain, heart, sense of humour and intellect are my tools!'

Nevertheless, being au fait with the latest technology is still a necessity, and Logic and Pro Tools are Mark's studio programs of choice. He adds: 'These days it's about being able to respond to a brief, then giving producers and directors some idea of what your musical concept is. So it's very handy to be able to sketch that up using sequencing software like Logic, with all the fantastic samples that are available.'

His writing process differs depending on the brief and at what stage the production is at, but composing to picture is Mark's favourite way. And collaboration is what makes his decade-long gig as the man behind the music for Shaun the Sheep still exciting. The 150th episode of the series was recently completed, and the half hour special titled Shaun the Sheep - The Farmer's Llamas, will be aired at Christmas.

'The production team will shoot the episodes and then let me loose on it before we all get together to collaborate,' he says. 'They will either reign me in or encourage me to go further. At that stage it becomes a very collaborative exercise and I love the opportunity to work with directors and producers directly, so that you can raise your game. It's a very important part of the process and how music should be.'

Having a conceptual idea of where to start always helps pique inspiration too - whether that be an era, a picture of a romantic scene or the size of orchestra he should be using. 'It's handy to have a set of parameters, but a prescription doesn't always work. Sometimes the better directors want to experiment and try to invent a new voice for their production. Every director and producer wants to be unique and they want something unique in their music,' Mark adds.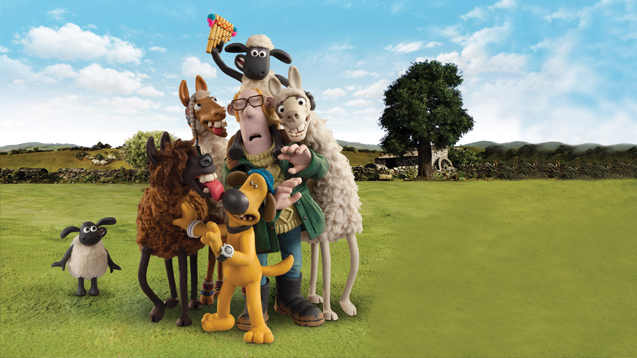 Creative landmarks

Applying that technique and listening to what the producer wanted landed Mark the job writing the opening music for UK/US comedy series Episodes. The premise of the story is about what can happen to English scriptwriters when lured to Hollywood.

'I thought I'd write a melody that's got a bit of structure to it and started thinking back to the halcyon days of the likes of Audrey Hepburn and so on and wrote something like a eighties style jazz melody,' he says. Mark submitted it, the producer Jimmy Mulville loved it, but asked for the piece to be tweaked slightly to make it more modern.

Jimmy described the opening scene of the series - a script in a typewriter on a desk being blown out the window and across the London skyline before landing in tatters on the Hollywood sign. Says Mark: 'I changed the rhythm of the track away from a conventional beat to the rhythm of a typewriter, almost like someone is tap dancing their way through the piece of music.' The title music received an Emmy nomination in 2011, and the concept of the typewriter was a running theme throughout the programme from the packaging, to the use of courier font on the titles.

Tips for success

So, apart from Mark's god-given tools, what's the recipe for a really great score? A generous helping of humble pie, it seems. 'The ego shouldn't come anywhere near your composition,' insists Mark. 'Advice I would give to other composers is don't fall in love with every note of music that you write, because you will at some stage have to change it.

'It's a question of coming to terms with that fact and learning how to be resilient and take constructive criticism, but also be able to change one's musical sensibilities to cater for what is actually required by the director and the production. That's not always easy. It requires work, imagination and a lot of heart and emotion. Sometimes inspiration too.'

Aside from the Alexander Road Studios campaign, which could change the face of studio production and music learning in Wales, Mark is keeping shtum about future projects he's working on. But rest assured, there's definitely more in the pipeline as he continues to push the compositional envelope and ensure Wales remains a creative force to be reckoned with.