PLAYING IT FOR LAUGHS:
Renowned lyricist, musician and comedy songwriter Richard Stilgoe has been in the business for more than 40 years. He first captivated the nation on TV shows including
Today
,
Nationwide
and
That's Life
, combining humour and melody with great dexterity.
Later, he collaborated with Andrew Lloyd Webber, writing lyrics for hit musicals
Cats
,
Starlight Express
and
Phantom of the Opera
.
More recently, Richard founded the Orpheus Centre, a performing arts centre for young disabled people in Surrey. He presents the Music for Youth School Proms every year and runs Stilgoe Family
Concerts at the Royal Festival Hall.
Richard is the recipient of two Tony nominations, three Monte Carlo Prizes, a Prix Italia, two honorary doctorates and an OBE.
You've been in the business a while now. How has musical comedy changed since you first started out?
I think the surprising thing in humour and music is how little it's changed. We're all part of a timeline really, starting with Gilbert and Sullivan, and then Tom Lehrer, Paddy Roberts, Flanders and Swann of course. What always surprised me was how few people bothered to do the same thing. It's not really difficult! The first one to move things on was Tim Minchin. Before that we were all doing pretty much the same sort of thing. You're allowed to use more rude words now, but the shape of it is still the same. The only thing that people don't do anymore is what Victor Borge used to do – and that is be a genuinely funny musician, as opposed to writing funny songs. That was a genius.
Mitch Benn's satire is very different from Graham Fellows' character comedy or Bill Bailey's work with orchestras. Do you think it's a broad church? How do you categorise it?
You play whatever you play, I suppose. George Formby comes from the music hall stock. He wrote songs to make the world laugh. Musical comedy is just about deflation really. You find something important and prick it with the comedy songwriting pin. It
works
because everyone likes to laugh and it provides variety. Comedy is necessary. There has never been more people touring huge arenas making people laugh. Comedy songs are great because you know where you're supposed to laugh – it's the line at the end of the verse.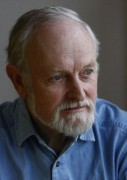 Do you think some forms of musical comedy are more suited to the TV, or radio, or stage? How did you start out?
It can all be everywhere. When I was on the TV it gave the rest of the programme two and a half minutes respite to get prepared for the next section. In those days, everyone used to finish their act with a song; Ken Dodd, Des O'Connor, but these days it would be really weird if Kevin Bridges or Ross Noble finished on a song. But if look back, some of the best comic songs were actually written by Lennon and McCartney. If you look at songs like Maxwell's Silver Hammer, they have a very wry humour.

And I am the Walrus too I suppose…
Yes exactly. A lot of their songs have a comedic quality. Conversely, it's very difficult to be a comedian without a sense of rhythm and a sense of pitch. Without them, how do you know how to time a joke? It's about flow. The skills between the two are similar.

Has your work as a serious musician informed your comedy material?
It's nice to have some sort of technique, so wherever you want to go with your comedy song you know how to write it down and you know how to play it. In the other direction, most of what you do is about entertaining other people, so you've still got to engage them and not be just solemn and dull. The serious stuff has got to communicate as much as the comedy stuff.