PLAYING IT FOR LAUGHS: Richard Digance has been writing comedy songs for more than 40 years. He was inspired to turn his hand to it when studying at university in Glasgow in the late 60s. The college folk club used to showcase the best upcoming talent, including Billy Connelly – encouraging Richard to give it a go.

He went on to tour America, support Tom Jones, release numerous albums, later becoming a TV staple in the 80s and 90s. He's probably best known for his one hour specials, starting in 1985 with A Dabble of Digance.

He talks to M about some of the most influential figures of the music hall tradition and asks why modern comedy songwriters have been marginalised from TV…

How did you start out? Were you drawn to music or comedy first?
I went to college in Glasgow and being a Londoner in those days I used to keep very quiet! I used to find solace in the college folk club and I was watching a guy who appeared regularly there. I'd never heard of him, his name was Billy Connelly. I liked him because all the blokes used to buy him a pint of beer and the girls would chat him up! I thought, well that's the only reason I went to college in the first place so I don't know why I'm wasting my time doing engineering, and I quite literally went from there.

The college folk scene was the alternative scene of its time in as much as I'd watch telly as a kid like everyone but I wasn't much into stand-up mother-in-law Irish jokes. All of a sudden in the university circuit I found more conversational humour, which was more me. So the pioneers of folk entertainment, such as Connelly and Mark Harding and people like Jasper Carrot – these were the people who were quite influential and I jumped on their bandwagon. I wasn't the first by any means – I'm quite proud to boast I'm a fraction younger than them!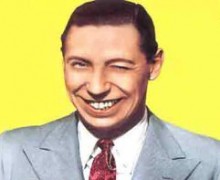 How did that more leftfield comedy songwriting fit with the traditions of Flanders and Swann, George Formby and music hall?
Flanders and Swann were a bit before my time, although I do remember them as a tiny boy and they didn't really inspire me in any way. What I did discover in later years was that I had been influenced by music hall. British music hall was obviously really working class and in London there was Harry Champion who would do the commercial knock-about east London songs, and then there were the more thinking performers like Gus Elen, who would right really poignant songs such as If It Wasn't For the 'Ouses In Between, which is a beautiful old English music hall song.

Today of course it's totally different. If you take the whole genre, there aren't that many people doing comedy music. It just seems to me that we don't have thousands of people snapping at our heels like other genres of music, which is maybe why I've been going so long! I sort of know most of the people who do it, but there isn't a plethora of them, but I just think 'good!'

Why are there fewer comic songwriters snapping at your heels these days?
I think because we are treated, funnily enough, as a little bit odd. We're not mainstream comedy and watching the young people doing it, they almost seem to be a speciality act, a freaky act. If I was young today I would be very upset that I wasn't doing Live from the Apollo and stuff like that, where I could go on and make a name for myself. There doesn't seem to be a slot on TV for them. There are no opportunities for comedy songwriters on TV now.

In the 80s I was on four-five-six times a week, so you bludgeoned yourself into the British public. I don't know anyone who bludgeons themselves today. They seem to have to find their way to Edinburgh and then work their way out of Edinburgh on alternative gigs, which I think is a terrible shame. The TV thing is so shielded now, and to a degree the radio too. I'd love to see someone walk out with just a guitar or piano and do what I did years ago, which is sing, make people sing with me, and have a laugh.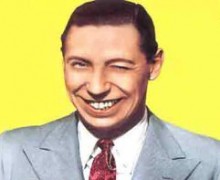 What it shows is the widening gap between theatre performance and television. When I was on telly I would automatically go on a British tour. I would have a support act like Joe Pesquali for example, and Joe would effectively then become a touring act and that would go side-by-side with TV opportunities. Theatres have got to get line with TV, but more importantly, TV has got to get in line with live performance.
Why do you think that gap has widened?
I think there was a time when musical comedy got a bit near the knuckle for bog standard TV shows. There was a little breed coming into the early 90s that were doing comedy songs that were too blue for general television. Of course, this has turned round now and it's a lot more liberal on telly.
Maybe the tide will turn now, but because we've been left high and dry for so many years we're almost a forgotten skill. I don't think we're forgotten in club work, theatre work, but certainly in the TV extension, that allows us to build our names, us comedy writers are well down the pecking order.
The whole tradition of comedy writing goes back so far in this country, when working class people needed to get out and have a pint and a good laugh – blimey if we don't need that now I don't know when we will! It's the perfect time for comedy songwriters to write about the social climate in a comedic way, which is what all those music hall singers did a hundred years ago. Right now it's the perfect time to do it, but I do fear that people don't care about us.
So you think the climate is ripe for comedy songwriters on telly again?
Not half! There used to be a news-type programme when I was growing up called Tonight, presented by Cliff Mitchelmore. They used to have a singer on every night, Cy Grant, and he used to sing a topical song every night about what had happened that day. There was always a slot, but you don't see that any more. Not because we're out of fashion, because we all still sell an awful lot of tickets. It's because we're not thought of. You can say that about a lot of musicians.
Out of us PRS members, there aren't many of us who have that route into television. We don't see TV as an outlet for what we write, and it never used to be like that. There should be more live music on telly. Let's take Live from the Apollo, Michael McIntyre never says, 'Now its time for a musical insert', which would bring comedy songwriters into the limelight. There could be musical inserts on programmes after the 6 o'clock news and allsorts. There are loads out there who need that musical break. No one knows who the young people are because they're not getting the breaks.
M interviewed Richard for the You're 'Avin' a Larf! comedy feature