In part two of our exclusive interview with Warp stalwarts Plaid, we find out about the writing process behind their exceptional new album Scintilli, and mull over the analogue vs digital conundrum.
The seminal electronic duo released their long-awaited follow up to 2003's Spokes earlier this week, but the pair haven't been idle for the past eight years.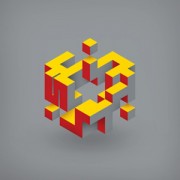 They have scored two of Michael Arias' award-winning films, released audiovisual project Greedy Baby and kept up with a demanding touring schedule around the world.
If you would like to catch them on the Scintilli tour, here are the UK dates:
October 3: The Railway, Winchester
October 4: Soundcontrol, Manchester
October 7: Village Underground, London
October 15: The Arches, Glasgow
October 18: Norwich Arts Centre, Norwich