Ever since Liverpool's 2008 Capital of Culture nod, the city's musical offerings have grown increasingly weird and wonderful. Jim Ottewill gets up close and personal with a tight music community, more eclectic and innovative than ever before…
'It's hard for Liverpool's up and coming bands. They're in the shadow of what's gone before. It means they have to rebel against that to do something great.'
James Skelly, songwriting chief from psychedelic popsters The Coral
, is toying with the perpetual conundrum facing the city's latest songwriters. For him, Liverpool's musical future is being drawn by those who note its melodic heritage but have their sights on what's next rather than what's gone before.
Chasing the tail of a dream
With new album
Distance Inbetween
, The Coral, from the Wirral on the opposing side of the Mersey to Liverpool, are back at their hypnotic best. Among writing and recording, James has his fingers round the pulse of the grassroots scene, both in the studio and via the Skeleton Key label. Production duties have seen him fine tune Liverpool groups like
She Drew The Gun
and The Sundowners as well as Stockport's Blossoms.
'New acts need to take the bits of the past that work and throw away the rest,' he surmises on the challenges for Merseyside groups. 'Even if you like the past, you have to discard it and go against the grain.'
If the current flood of talent running through the city is a barometer, then many have already heeded James' advice. From wonky electronica to contemporary opera via classical, R&B, folk and earworm-heavy pop, there's a tsunami of new Liverpool artists succeeding by creating their own musical stories. XL artist Lapsley, neon pop magicians Stealing Sheep, the MOBO UnSung winning R&B act MiC Lowry, composer Mark Simpson, rockers Clean Cut Kid and
Hooton Tennis Club
,
singer-songwriter Bill Ryder Jones
… the list of talent is enviable and endless.
Rewiring history
'If you look at Compton in LA, it produces amazing rappers. There's something about the environment that creates them. And there's something about Liverpool that creates great songwriters,' says Louisa Roach from She Drew The Gun.
It's certainly true that this love for melody and harmony is built into the bricks of the city. Since the primordial soup of pop was first placed on the hob, Liverpool has been at the bottom of the pan, bubbling through its very heart. From Gerry and the Pacemakers and The Beatles to Frankie Goes to Hollywood, The La's and The Zutons, the list of great scouse pop merchants is endless. The challenge for new bands is to overcome the Fab Four stereotypes, something made harder by those acts still being such big business. Recent research by the University of Liverpool and Liverpool John Moores University revealed that The Beatles legacy adds £81.9m to the local economy annually, creating thousands of jobs.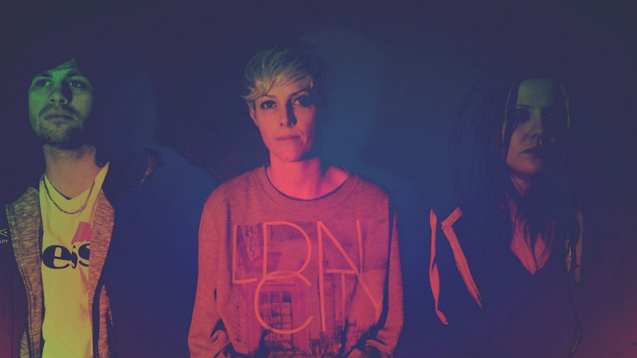 Louisa is spearheading the new wave of Liverpool acts doing their best to forge their own paths while doffing their caps to the region's trippy, harmonic culture. With her debut album
Memories of the Future
, born from sessions with James at Parr Studios, she's succeeded with a distinctive sonic style, blending cloudy bleeps with classic songwriting nous. It's a talent that will see her playing this year's Glastonbury Festival after winning the event's Emerging Talent Competition.
For James, Louisa is a great example of a new act ripping it up and almost starting again. He says: 'She's taken from the Liverpool thing, then moved it somewhere else. It's still lo-fi, interesting, outside the system.'
What does Louisa see as the secret behind the current purple patch Liverpool's musicians are enjoying? 'There's something about round here that produces good pop songwriters, but there's also a great psychedelic culture too,' she explains.
'If you mix that up with the close sense of community, then there's a strong current of artists and music all feeding off each other.'
Culture capital
Much of the groundwork for these new voices can arguably be traced back to the city winning Capital of Culture back in 2008. Peter Guy, founder of the
Getintothis
blog (GIT) and GIT Award, believes this financial injection solidified the city's scene, seeding it with a new vigour and ambition. 'Suddenly everything just seemed to align between the cultural and commercial setting,' he explains.
As a music journalist, Peter set up GIT to champion local talent. With award winners including Bill Ryder-Jones and previous
M magazine cover stars All We Are
, it's a platform now dubbed the 'scouse Mercury Prize'. He believes the cultural recognition marked a real turning point for the city.
'All these new people came to the fore, making it a hugely collaborative place. In the past, you had all these guitar bands. There was ambition, because The Coral and The Zutons were global successes. But there were a lot of inward looking things too. Now everyone's collaborating. It's become a really healthy scene, with a huge amount of ambition and drive.'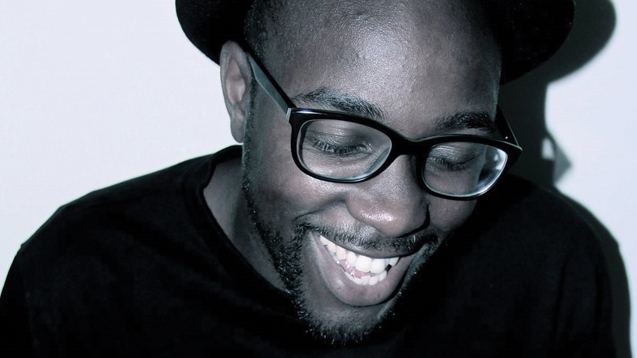 Liverpool International Music Festival
The Liverpool International Music Festival (LIMF)
is indicative of this new drive and diversity. Alongside Sound City and Liverpool Psych Fest, it's just one of many events acting as calling cards for the city's scene. With headliners including Wretch 32 plus locals The Wombats and Esco Williams, the council-run festival also incorporates an educational academy as well as concerts from the Royal Liverpool Philharmonic. It's a huge musical mix that one curator Yaw Owusu thinks reflects the city's make up.
'It's got to be diverse. That's the only way it can happen,' he says. 'We can have Echo and the Bunnymen play on one day, then the next have Labyrinth performing. That's very Liverpool.'
This new eclecticism is linked to the ways music is now consumed. 'We're no longer just into one sound. We can pick and choose thanks to the web. That's in the DNA of Liverpool. Everyone's a scouser but no one is at the same time.'
MiC Lowry
, a five-piece vocal harmony group, are one of the city's brightest new stars. After winning the MOBO UnSung competition, they've won over Glastonbury and attracted plaudits from BBC 1Xtra. The band's Ben Sharples says people are often surprised when they realise where they're from.
'People just assume we're American or from London. When they find out we're from Liverpool, it's surprising but that can definitely be a good thing. You just wouldn't necessarily associate a soul/R&B act like ourselves as scousers.'
Informing and inspiring
LIMF is a clear sign of the city's authorities taking a renewed musical interest in supporting emerging artists. The Royal Liverpool Philharmonic will be hosting an event as part of LIMF in July but has also moved itself closer to Liverpool's heart.
As Michael Eakin, the organisation's Chief Executive says, the ensemble not only performs with local musicians and club nights such as indie stalwarts Cast or the recent Cream Classics concert. Through its In Harmony initiative, it plays a key role in educating the next generation of music makers.
'In Harmony gives children a chance to make music and develop their talent,' says Michael. 'It's about us being part of the community. So it's a social change programme as well as music. We have 75 fantastic musicians working in Liverpool. They all perform but many are now doing education work. It has helped ensure people view us differently to how they might have before.'
Cross pollination
Liverpool's size certainly lends itself to musical connections. As with many towns and cities outside the capital, it only has limited rehearsal and practice spaces, meaning musical hubs are created, helping breed collaboration. Pete from GIT says this stirs a camaraderie among songwriters and acts.
'You've got the luxury of being able to cross from one side of the city to the other, meaning you're permanently in touch with everyone,' he says. 'I was walking down Bold Street the other day and two members of The Coral were at either end of the street. You're just always surrounded by all these people. You can see bands connecting in front of you and making things happen all the time.'
Geography
While much is owed to The Beatles for making Liverpool a musical mecca, now there is arguably the sort industry infrastructure emerging which meant the group may not have left the city if they succeeded now.
A network of management companies, publishers like Sentric Music and Parr Street Studios where James records and much of The Last Shadow Puppets album was made, means bands can thrive by staying in the city.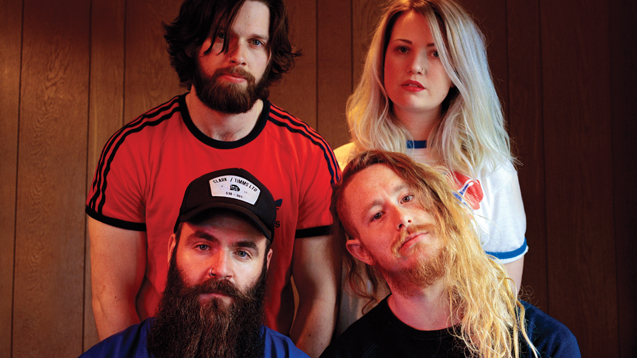 Electronic indie band
Clean Cut Kid are another PRS for Music Foundation
success story. They arrived in Liverpool as students, drawn by the Liverpool Institute For Performing Arts and musically hit it off. While in the past they may have upped sticks to the capital, the group opted to stay in the North West.
'Liverpool gave us a chance to be a band,' says the group's Evelyn Halls. 'It was so cheap to rent out a rehearsal room and a place to live that we could do these little jobs and survive.'
Less time at work meant investing more in their songs and the city's scene. They were able to hone their skills as a group before confronting the industry.
'New bands need to ask what is more important: having the space and time to be inspired to create music, or meet business people? Staying here has been important to us. I just don't think Clean Cut Kid would have emerged how we have if we hadn't been immersed in the city's scene.'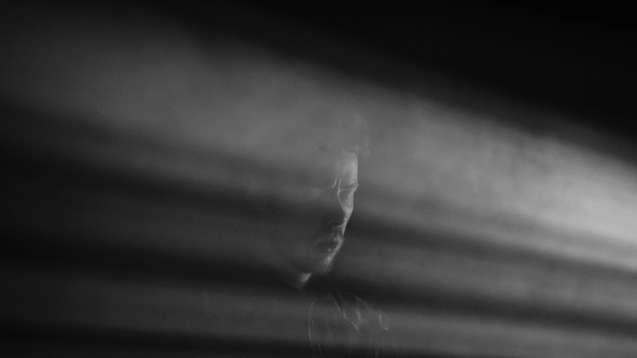 New confidence
Electronic producer Matthew Barnes, aka
Forest Swords
, is another artist who believes his creativity has benefitted from staying in Liverpool. The Massive Attack collaborator recently unveiled
Shine
, a new dance piece commissioned by arts organisation Metal, featuring a score made from human body sounds.
'The city has always seemed to exist in its own sphere creatively, partly because of geographical and socio-economic reasons, partly the character of the people. From that, interesting art crops up and is allowed to exist,' he says.
This new surge in the city's music scene is attributed to more creative people just getting on and doing it. 'In the past, Liverpool's had a bit of an identity crisis - a kind of low self-worth perhaps - but it's now realising it can exist on its own terms,' he continues.
GIT's Pete Guy agrees that success often breeds success. While these new music makers sound different, they're united by a sense of purpose and burgeoning self-confidence.
'You can just tell already that the next wave of acts are learning from their peers. When you're surrounded by people who are bright, innovative, and have a savvy knowledge of the industry, then there's just a boss chance of success.'
Check out all our interviews and features celebrating the current crop of composers and musical artists doing their best to put Liverpool on the map.