'Time and time again I think JAM defies all expectations. You expect it to do one thing and it does thousands of things,' says composer Paul Mealor.
Paul is one of the many composers to benefit from the John Armitage Memorial Trust (JAM), which was founded in 2000 by Edward Armitage, Charles Cochrane and Timothy Jackson, in memory of Edward's father John Armitage.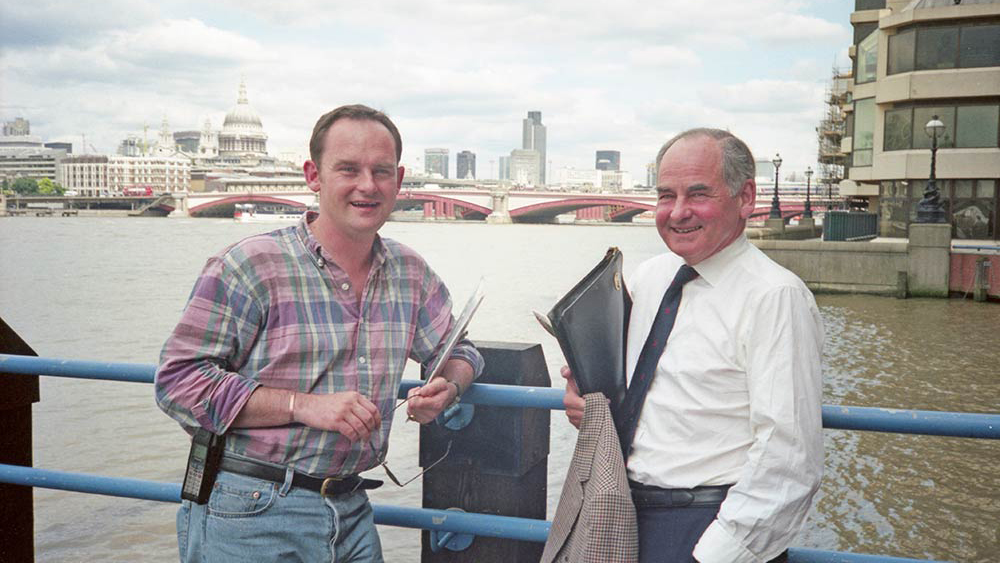 At its core, the trust was initially developed to enable, promote, commission and support new music in the UK.
And while that remains its idée fixe, JAM has blossomed well beyond its humble beginnings to create an ever-growing community that supports the creation of new music from a diverse range of composers and allows the pieces to live beyond a single performance.
Since its inaugural Call for Music, JAM has performed over 130 pieces of new music including 30 commissions, which have been performed in New Zealand, America, Canada and all over the UK.
2020 marks 20 years of JAM and to celebrate the trust will hold an anniversary concert, Music of Our Time, on 19 March at St Bride's Church, Fleet Street.
The concert will feature music by Paul Mealor, Julian Philips, Daniel Saleeb, Christopher Best, William Harmer, Hannah Kendall, Philip Lancaster, Richard Peat and Kathryn Rose, and will highlight 20 years of collaboration, including Onyx Brass, the Chapel Choir of Selwyn College, Simon Hogan and Michael Bawtree.
Later in the year JAM will host its annual multi-arts festival JAM on the Marsh, which takes place around Kent's Romney Marsh and its famous medieval churches from 30 June to 12 July.
Ahead of the celebrations, we chat to the people behind the trust and the composers it has supported who tell the story of two decades of JAM, while revealing the immense passion behind its purpose...
'The essence of JAM is enabling and promoting new music by UK composers and performing it.'
From humble beginnings...
Ed Armitage (JAM Founder): '[My father] had retired from advertising and was doing a degree at Canterbury Christ Church, aged 60 something. He started talking to me about how he observed a lot of young composers at university and how hard it is to get their careers going. He felt really passionate about this.
'I am a sound engineer and so he and I decided that it would be a really interesting idea to set something up to enable commissioning and then record it and promote it. That was the really rough idea. He was diagnosed with cancer in 1998 and died the same year. So, that was the end of that idea.
'In 2000, I reinvented the wheel a bit and started talking to various people. Onyx Brass, for example, were one of the first people I talked to. Eric Crees was another person I talked to about the idea of setting up something that could enable composition that would help people to get going.
'St Brides Fleet Street was very much connected to my family in that, when my grandfather left Westminster Abbey, he was charged with rebuilding St Brides after the Second World War. It was blown up by a bomb.
'It's a hugely musical church. It's the musical or soul of JAM. Every Spring, there has been a season launch concert in St Brides since we started. It's very much the home gig. My dad was a brass player, he was surrounded by choral music because of the Abbey and St Brides. That's how the JAM parameters of writing for choir, brass and organ came together, with St Brides very much at its centre.
'The essence of JAM is enabling and promoting new music by UK composers and performing it. The performances are always recorded; the composers can then use those recordings to promote themselves.'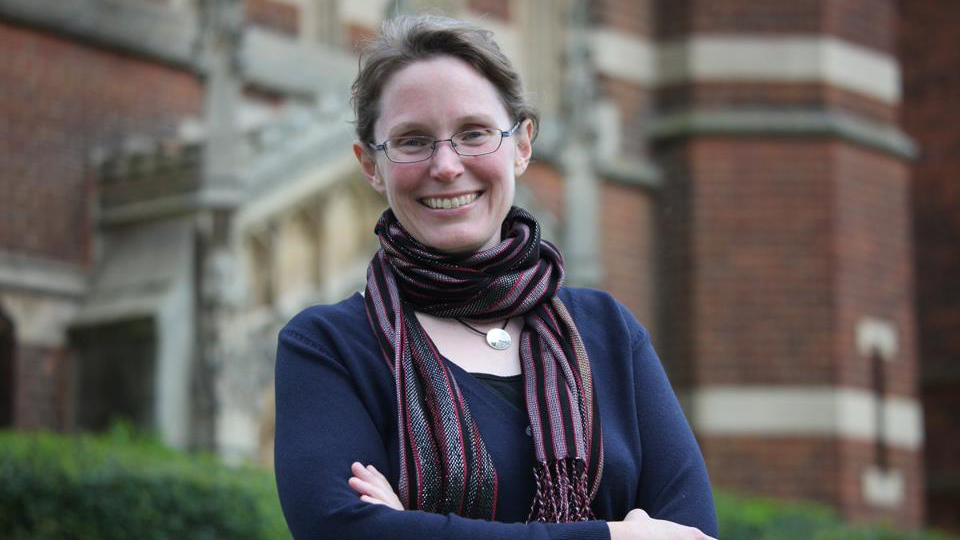 Building a community...
Sarah MacDonald (director of music, Selwyn College, Cambridge): 'In 2002 I was producing a recording for a friend of mine and Ed was the engineer. I said, 'Can I watch how the engineering and producing works and how the decisions are made?' We took a break and got chatting. He was talking about JAM; they'd done their first concert and I said, 'Oh, sounds interesting,' and he said, 'But we can't afford to do it very often because the choir is really expensive.' I said, 'I have a choir,' and the rest is history.' We've performed with JAM ever since.
Ed Armitage: '[Sarah MacDonald] came to JAM as someone that would, as everyone does, programme standard gear. She now won't programme a concert unless there's a contemporary piece in it, which is cool, as a result of the relationship with JAM.'
Daniel Saleeb (JAM commissioned composer 2019): 'As soon as I went to the Royal College of Music, after university, I submitted something to JAM. I saw their Call for Music that they do every year. Then, actually, that piece was rejected.
'And then, I can't remember exactly the year that I submitted the next one. I sent my Magnificat and they took it on; and that's when I got to meet Ed. So, how long? It's essentially ten years.'
Paul Mealor (JAM commissioned composer 2010, 2013 and 2020): 'I first got involved with JAM when I was a student and looking for opportunities. There weren't that many at that point, especially if you're writing choral, organ and/or brass music. JAM was one of the few at that point so I submitted my work to them. Now I'm ancient there are a lot more opportunities, thanks to all sorts of organisations.'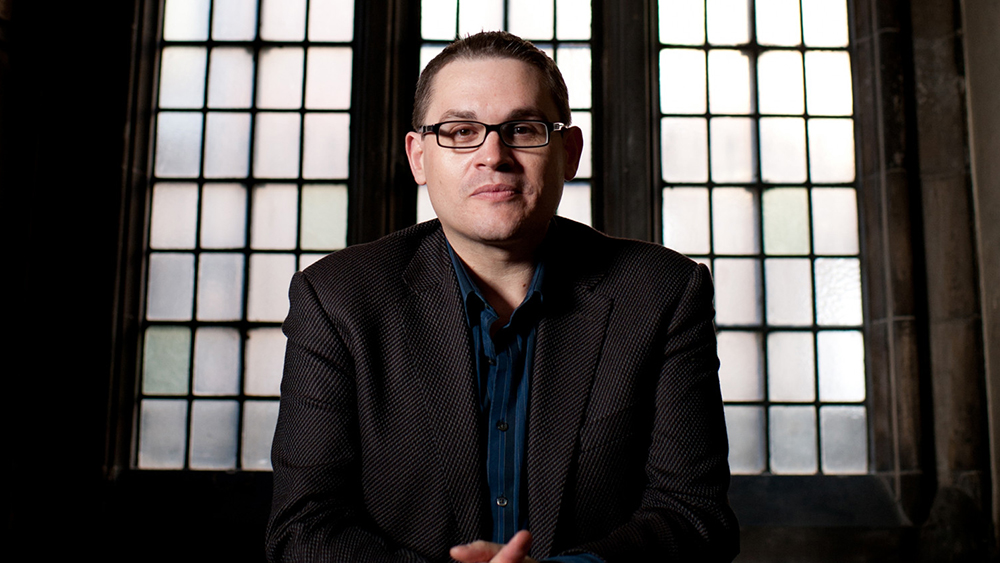 Supporting new music...
Sarah MacDonald: 'We don't shy away from experimenting. In that way, we have launched some fairly major composers. One of the first concerts we did was a piece by Paul Mealor when he was still a PhD student.
'It's not big, glamorous, X Factor, social media content; it's actually just quietly getting on and doing a really, really good and important job.
'You know, if you stop someone on the street, they won't have heard of JAM, but if you stop any young composer or established composer, even if they haven't been involved with JAM, they'll know about it. So, from that point of view, it's like the poet's poet or whatever; they're the composer's new music organisation. I like that about it; that we're not sitting in some big, glamorous place, we're sitting here in JAM headquarters, which is Ed's living room.'
'JAM is a phenomenal organisation which is very rare because not only do they promote new music from composers of any age, but they also encourage multiple performances of a work. That's a very unusual thing.'
Daniel Saleeb: 'So, with JAM, they are so good at just supporting the kind of creative process and their offering is really open.
'They religiously put out the call for works, and you get a really wonderful performance of something that you've kind of potentially poured your soul into and they record it for you. Plus, you get to meet all sorts of other composers at the rehearsal and performance.
'I did a scheme with them called Writing for Voices, in which they actively supported composers and writers in creating work, and that was a formative experience. That was my first opportunity to work with a writer, having previously been searching for words that I could use that were out of copyright. Since then, collaborative work has been a really key aspect of my work in general. So, being part of Writing for Voices was an amazing springboard.
'During Writing for Voices, we had mentorship from Giles Swayne and Judith Bingham; the writers had mentors as well. And, then, a really amazing performance. I guess this kind of project is rare because of financial constraints.
'I guess there's a repertoire that audiences are more inclined to buy tickets for and contemporary music, I think, has the power to possibly scare an audience.'
Paul Mealor: 'JAM is a phenomenal organisation which is very rare because not only do they promote new music from composers of any age, but they also encourage multiple performances of a work. That's a very unusual thing. Not only does that support a composer's work but sometimes their career.'
Ed Armitage: 'JAM opens lines of communication, which is a great thing. For example, that can be BBC connections, i.e. BBC Singers. They'll say 'Oh, that's a good piece. We'll do it,' or, 'This person's got real talent. We'll do a workshop with them'. So, JAM becomes an informal forum, if that makes sense; it builds productive bridges.'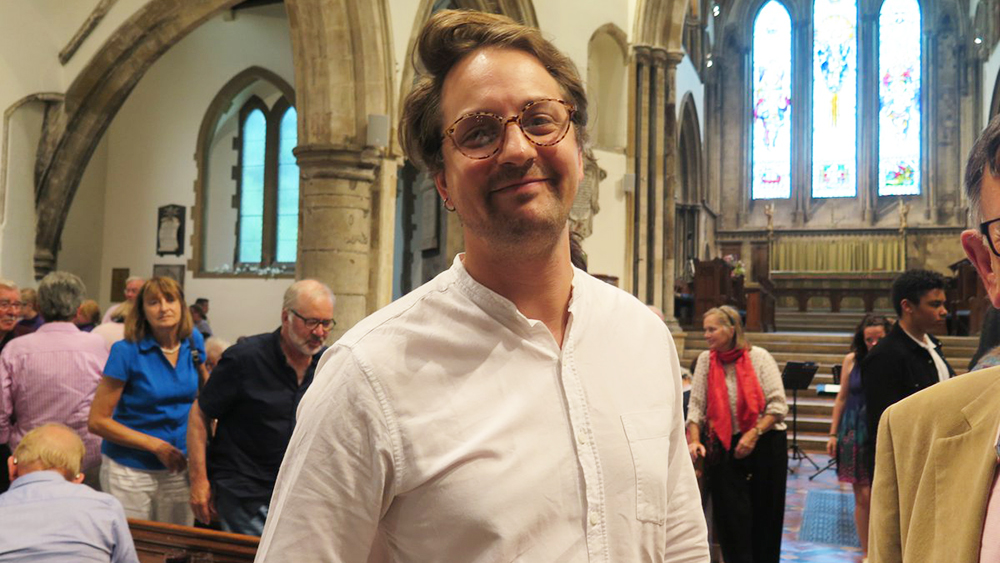 right The challenges and frustrations of commissions...
Daniel Saleeb: 'Well, there's a huge amount of applying for opportunities, and dealing with some rejections and some offers. I guess dealing with rejection is something that all composers have to learn to deal with.
'I've become frustrated at times by, I have to be careful how I put it, a feeling that I was kind of hankering for more focus on craft in composition and less focus on aesthetic and style, maybe. And that's something that I guess I'm chasing to this day. So, now, I would put that more down to a challenge, slightly less as a frustration.
'Deadlines — I've always found deadlines pretty tough, but necessary. It's the bane of your life, but also the only thing that actually keeps the ball rolling [Laughs].
Paul Mealor: 'When you get commissioned to write a piece, there are always joys because you know first of all, as part of the commission, who the performers are going to be. Often, they're people you've worked with before in some capacity so you're able to get an idea of what you're working with artistically. Then of course, there are surprises that come with it because as you start to create an idea, especially if you're working closely with a performer as I am going to be for JAM this year, new influences spark ideas and collaboration becomes the heart of it.
'Often when you see a piece of music, you'll see the composer's name at the top but there's always a load of other names that sit secretly and quietly behind that because they've helped in the collaborative process that is creativity.'
'We're in a world where there are so many options and so many confusions and you could argue that now we need the arts more than ever before.'
Defying expectations...
Paul Mealor: 'It's very easy to think of London as the artistic capital of the United Kingdom but of course, it isn't. There are places throughout the UK where there's wonderful music happening and I think it's important that JAM has a base in London but also looks outwards and inwards. So, for JAM to be holding concerts and performances all over the UK is crucial to its uniqueness and importance because so much wonderful stuff happens in London, and quite often in smaller areas and towns, people don't get to hear much new music. What JAM does is very important.
'JAM has also done a lot of work since it started 20 years ago with children and young people and today, I think that's more important than ever. We're in a world where there are so many options and so many confusions and you could argue that now we need the arts more than ever before. Working with children in the way JAM does is a light in dark times.
'Most organisations, simply because of cost, will ask a composer to write a piece, they'll give it a performance and that will be the end of it. With JAM, the composer could have the opportunity to perform in Kent, in London, maybe in Scotland or Wales and also partner organisations. The more audiences hear the piece of music, the more the work will grow. It often takes time for a piece of classical music to grow - the composer learns with every performance.'
The future for JAM...
Paul Mealor: I started my association with JAM right at the beginning of it. I was a young composer and had just submitted my music and had it picked. Over 20 years I've become more and more involved. I curated their JAM on the Marsh festival which takes place in Kent for a couple of years and now they've asked me to be the president of JAM which is an amazing thing. I've gone from being someone supported by them to someone who can actually help others. It's a lovely circle and I'm very honoured by it.
Ed Armitage: 'I think one of the things that we've been really successful/ clever - whatever you want to call it - is the way that we mix up the programming. It's not rocket science, I get that. But it's really, really important to get people hearing the stuff that's new that they won't go to if it's the only thing on the programme. It's really, really important. Time and again, our audiences feedback that they loved the new music more than the 'old'.'
For more information about JAM and to purchase tickets to Music of Our Time 2020 on 19 March, head here.