It has been two decades since the fall of Russia's Iron Curtain, but the world's largest country has still retained much of its mysticism. Although it's become a hotspot for UK performers, many artists may be daunted by the country's uncompromising image or are unsure of local touring rules. M turns its gaze east to find out how British acts can make the most of Russia.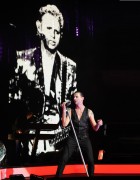 Since the bold days of Perestroika and Glasnost that swept through Russia in the late 80s, British music has found a place in the nation's concert halls and stadiums to become a growing force in the region. It has even influenced some local music scenes and sparked fears of a youth revolt.

There's no doubt that Russia is an immense proposition for British performers, despite its reputation for an unconventional attitude to business. Last year alone, the territory brought in £782,275 for PRS for Music members, an increase of 30% on the previous year.

With a population of nearly 143 million, its landmass stretches the whole of northern Asia and across 40 percent of Europe, spanning 11 time zones. St Petersburg and Moscow are by far the largest cities, but Russia has a further 11 municipalities that have more than one million inhabitants each, covering a great range of environments, from coastal provinces to mountain ranges, prairie to tundra.

The local live music sector, as is the case all over Europe, has been particularly buoyant over recent years. Its two most popular large venues – Moscow's Olympiiski arena and SKK Arena, St Petersburg – boast average ticket sales of around 16,000 per show. This is in line with other European stadiums such as London's O2 (20,000), Bercy in Paris (18,000) and O2 World, Berlin (17,000), according to a recent survey by Pollstar Pro magazine.

Last year, major acts including Deep Purple, Depeche Mode, Sting, Elton John, U2, Chris Rea and Placebo all added Russia to their touring itineraries, while Sting and Deep Purple returned again this year. They have been joined by Iron Maiden, Roger Waters, Chemical Brothers and Muse.

What's clear from a quick glance at the major UK acts touring Russia is that many established acts are particularly focused on the region, and are reaping the rewards of a sizeable interest in British music.

So-called 'heritage acts' are doing particularly well with Russian audiences that did not get the chance to watch British performers throughout the 70s and 80s, when travel into the country was difficult and Western music was censored.

Meanwhile, clubs and smaller venues from Moscow to Rostov-on-Don are hosting British-inspired music nights, attracting huge crowds of youngsters every weekend. Old hits from bands including The Kinks and The Jam have become DJ staples, as the kids soak up the nostalgia with their vintage clothes and retro hairstyles.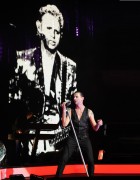 Niche rock acts such as the UK's Cradle of Filth and Skindred are also popular in Russia, signifying demand for newer artists too. This trend is echoed in the local music scene: modern Russian rock music lifts inspiration as much from rock 'n' roll, heavy metal and the British post-punk scene, as it does from the Russian bards of the Soviet era, such as the hugely influential singer-songwriter Vladimir Vysotsky.
Current Russian rock groups with clout include DDT, Aquarium, Kipelov and Splean, although most are not well known outside of the country. Many draw on British acts from the 80s such as The Smiths and Joy Division, to bring astute social commentary and a subtle political awareness to their music.
Meanwhile, Russian pop music has developed from what was once known as 'estrada' into a more robust industry, which has given rise to some
international
acts we are familiar with in the UK, such as operatic popstar Vitas and female singing duo t.A.T.u.
So what's on offer in Russia?
There is no denying that Russia can be a challenging prospect for first-timers, with different legislation, an unfamiliar alphabet and challenging levels of bureaucracy. There can also be issues with some local promoters and bookers who may seek not to co-operate with the national performing right society RAO. So it's important that performers and their management teams get their bearings to make the most of their time in the region.
Russia offers huge potential, off the back of an economy that is growing at the confident rate of seven percent year-on-year. Growth will be further boosted in the next few years by some major sporting events, including the World Athletics Championships in two years' time, the Winter Olympics in 2014, and the FIFA World Cup in 2018.
But, as with any newly developing economy, there are some undesirable elements and unscrupulous operators who are capitalising on the demand for overseas performers. As a result, there can be a general lack of trust within the industry.
Sometimes, British bands are encouraged to sign royalty waiver agreements with promoters in return for a flat fee, while other promoters may not pay collection society RAO at the full royalty tariff rate. These situations can delay proper royalty payments, and in some cases, lead to songwriters missing out on what's due. RAO
works
hard to obtain these royalties for 
PRS for Music
members, often committing to lengthy court proceedings, which
PRS for Music
supports with advice and performance details provided by members.
Music publishing consultant Jim Doyle works for Elton John's management company Rocket Music Entertainment Group, and advises on its music publishing activities. He has been involved with the publishing side of Elton John's career for the past 30 years, and has worked on various tours of Russia. He explains: 'In the relatively new world of Russian recognition of the value of copyright, and with the combined assistance from band management and
PRS for Music
, RAO appears to be doing its best to licence and collect live concert royalties for
PRS for Music
members, and actively pursue those promoters who show reluctance to pay what is due or have their own ideas about what they should or should not pay from live performance.'
Meanwhile, Ian Anderson, vocalist,  flautist and founder-member of Jethro Tull, has been visiting Russia since the early 90s. He explains that, while the Russian system is not particularly difficult to navigate, there is a 'cowboy culture' at work, together with a level of bureaucracy that needs to be carefully negotiated to ensure a smooth-running tour.
'In Russia it's a little bit behind, it tends to be a cowboy economy. You've got to make sure you're dealing with individuals who have promoted a number of meaningful acts more than once, and preferably a few times,' he advises.
Performers and their agents should seek out Russian promoters who not only have the experience to organise visas and work permits, but those who have an established and trustworthy network of local promoters to assist with touring. Russian promoters should also be able to provide sight of a licence from RAO.
RAO was established in 1993, and now has more than 26,000 members. While copyright is still a fledgling concept for some corners of the Russian music industry, the society has been working to gather royalties on behalf of
PRS for Music
members since 1995.
In recent years RAO's royalty collections have increased ahead of the rate of the country's economic growth, at over 30 percent in 2008 and 2009. It is also the only organisation in the country that is recognised by
PRS for Music
to license, grant licensing agreements and collect royalties for the public performance and
broadcast
of
PRS for Music
repertoire
in Russia. For live concerts, RAO applies a good licensing tariff of five percent, and a fair administration rate.
As an affiliated collection society, RAO sometimes receives legal support from
PRS for Music
to ensure
PRS for Music
members are paid royalties. Unfortunately, unscrupulous promoters may try to avoid or reduce their performing royalty obligations. But things are gradually changing for British musicians in Russia.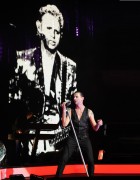 Rock act Deep Purple recently made the national press when a royalty case went to court to ensure the songwriters were paid for a concert in Rostov-on-Don. The knock-on effect has been that promoters in the region now cooperate fully with RAO, and the general public's understanding of copyright has greatly increased.
It seems clear that the more success RAO and
PRS for Music
have, and the more performers who support this work, the stronger the message of the value of music copyright to the Russian market.
Members are encouraged to notify
PRS for Music
when they visit the territory and provide set lists in advance of concerts. In turn,
PRS for Music
contacts RAO with the details, and checks that all works are registered with RAO to assist with a faster turnaround of royalties. Performers are also advised to check that the promoters and bookers on the ground in Russia cooperate with RAO and pay their licence fees on time.
But how do you know if the promoter you are dealing with is well-respected and good at their job? Anderson explains: 'If you get an offer from a Russian promoter it's good to check out who they've worked with recently and not only that, but make a call or two to another artist or agent that's used them and ask how it went.'
He says that if acts have only played in Russia once with a certain promoter, it's a not good sign that things went smoothly. 'You can find out a lot of stuff you need on the internet. You can "google" experience. Twenty years ago you couldn't, you really had to find out by trial and error, by doing it,' he says.
In many ways, Russia is similar to other emerging markets in Latin America and Asia. Any confusion can usually be cleared up by doing a spot of market research before you go, and sticking with reputable promoters who have a history of working with overseas acts and fulfilling their royalty obligations to the local collection society.
It's clear that the experiences to be gained from touring Russia are as diverse as the land itself. As Anderson will testify: 'It's a fascinating country; a humanising experience to go to Russia.'
Top tips for Russia:
1. Good promoters pay your royalties to RAO immediately, so it is much more beneficial to choose a reliable one.
2. Make sure that your promoter is obliged to provide you with sight of their RAO licence at least two weeks before the concert by stipulating this in your contract.
3. Do not sign a royalty waiver if asked to by a promoter; they are seeking to pay you less.
4. Submit your concert details via
PRS for Music's
Online
Live Events portal as early as possible, so RAO can pursue the licence in advance.
5. Take time to familiarise yourself with the UK Bribery Act 2010, which became Law in the UK on 1 July 2011 and provides for a stringent new regime of bribery offences to cover bribery both in the UK and abroad..
6. Make sure all your visas and customs requirements are in place well before your trip, and check they are correct as any error could incur long delays.
7. All taxis should be pre-booked. Do not accept a taxi from a driver on the street or at the airport.
8. Familiarise yourself with the Russian Cyrillic letters as it will help you read street names, metro station names, menus etc.
9. Moscow can be very expensive so check your prices and exchange rates before you buy.
10. Make sure to stop by Red Square to marvel at St. Basil's Cathedral – you will not be disappointed!