Loved by label mate Frank Turner and tipped as one to watch by the likes of Time Out and Q magazine, folk singer songwriter Will Varley has become hot property over the last 12 months.
But in his words, it's been a slow and steady rise to the top. Initially cutting his teeth at open mike nights, he's released two albums to date but his third,
Postcards from Ursa Minor
, is his first since inking a deal with Xtra Mile earlier in the year. Produced by Tristan Ivemy and mastered at Abbey Road by Frank Arkwright (Arcade Fire, Blur), the record goes from rowdy drinking songs to the likes of
The Man Who Fell To Earth
, a song penned after Will read about the death of 
Jose Matada
, a refugee who fell from the undercarriage of a Boeing 747 flight from Angola. We caught up with Will to talk the new album and how songwriters can make it the DIY way…
How did you first get into music?
I guess probably through listening to my dad play records in the car - that was my first real introduction. Artists like the Stones, Tracy Chapman, Bob Dylan. That was my first kind of exposure to it.
What led you to pick up an instrument?
When I was really young, I used to play the piano. I was about five or six when I wrote my first song. It was always just something I did. When I was about 13, I picked up a guitar and learned to play, going out to open Mic nights with a fake ID, pretending I was 19. People would give me very strange looks. I'd go and play around South London at the time. I've kind of been doing the same thing ever since.
When did you realise you were onto something with music?

I'm still hoping! It doesn't feel like there's ever been a seismic shift. I guess walking out on stage at the Royal Albert Hall last year, that felt like something had changed, something had happened. For a long time though, it's been a slow, incremental build up. There's been no real big moment. But it's certainly an interesting occupation, you don't have a manager telling you every week or two how you doing. You're on your own and need to scope it all out yourself. You kind of definitely have moments when you have to tell yourself you're doing all right, otherwise you lose your mind.
You've just released your third record - Postcards from Ursa Minor - what does the record mean in terms of an evolution as a songwriter?
When I write an album, I don't necessarily see it as a full piece until the end. I'm just writing songs as always, then once you've written eight or nine, you think you're almost ready to record them as an album. There's no concept as such. Maybe in the future I'd be interested in exploring that but I don't look at it as a whole really. But at a certain point, you start to wonder whether you need one of these sort of songs on the record, or one of these kind of songs. So the last few are more structural.
But as the record has fallen out, there are a few themes about time, how it changes and passes, space, plus references to quantum physics as well. I wasn't conscious of that while I was writing. That's how it fell out.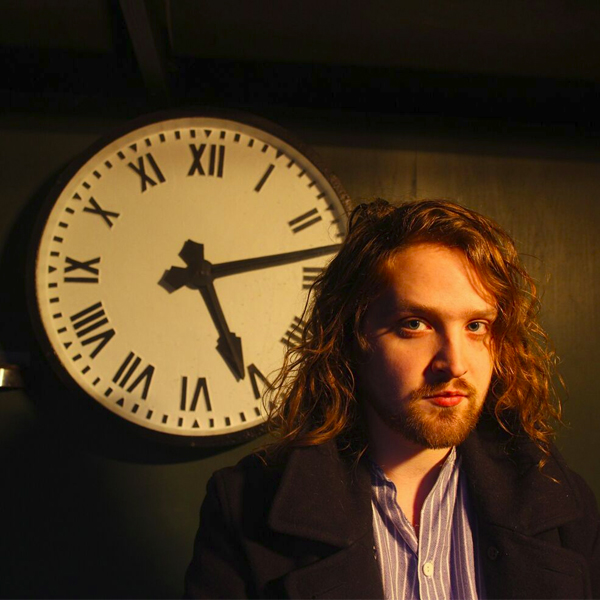 The Man Who Fell To Earth is an intriguing song - how did that come about?
I was sitting in a pub near where I live, and someone told me about this news story, about this guy landing from a plane in this rich suburban street. There was something about the image that smashed through the rubbish, smashed through the crap of what we're told when it comes to immigration. It was so stark, this dead body of this young, hopeful guy lying in the street of this rich London suburb. I couldn't get the image out of my head.
Do you think there's a place for the protest song in 2015? Have a positive impact?
I hope so - you never know if you're doing right or wrong. I do sometimes worry whether music does the opposite. Political music sort of dampens the fire in people. If you go out and sing something really politically charged, other people watch you and just think - oh well I don't need to do anything now. But I hope not.
What's next for you?
I'm doing a few in-stores, then after that I'm on the road until the end of November. I hit the road with Frank Turner and do a UK tour with me opening. It's going to be a great month. I'm looking forward to getting stuck in.
Do you prefer recording to playing live?

They're such different animals. Live is the real thing, live is what it is in its truest form. Recording is not as real. You record it, wonder if it's a good version, then do it again or add some strings to it. So you're losing the real rawness of the song but you're probably getting something much more palatable.
Where
are you looking for musical inspiration at the moment?
It's always a tough one as you never really know what's getting under your skin. But there are the big guns. Bruce Springsteen and Dylan and Neil Young. Their catalogues are huge.
Any tips for new songwriters?
Just do it yourself and don't wait for anyone to come along with a cigar in their mouths and say 'I'll make you a star kid.' Because it ain't gonna happen. Go out and play anywhere you can and if you want to make records, do it yourself. Beg, borrow steal a 100 quid so you can make a run of them. It can spring from there. Plus get a good guitar case. It keeps your socks dry while you're travelling around.
Postcards from Ursa Minor
is out now.
willvarley.com
Watch the video for
The Man Who Fell To Earth
below.