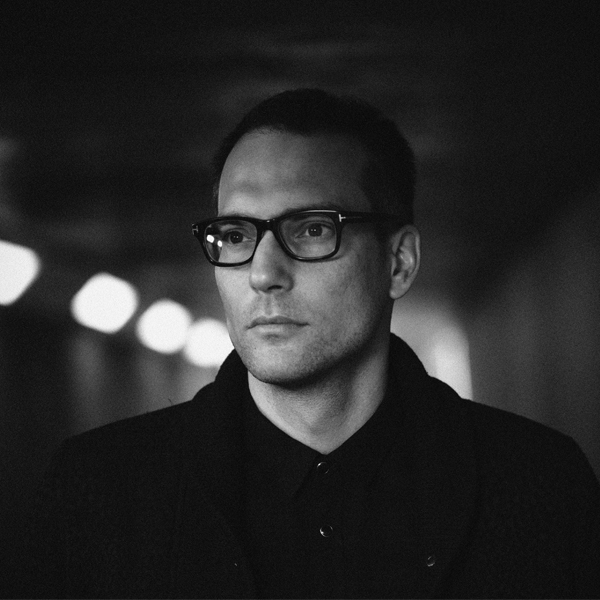 Ivor Novello nominated and Telly award winning composer Walter Mair has created original scores for a range of platforms, including feature films, television drama and interactive videogames.
The Ivor nod was for his work on
Empire: Total War
but not one to sit on his laurels, Walter has continued to immerse himself in his music. Latest projects include Universal's documentary
Ronaldo,
from the producers of
Amy
and
Senna
, Toby Tobias' thriller
Blood Orange
starring Ben Lamb and Iggy Pop, plus television drama series such as BBC 1's
Cuffs
and E4's teen drama mini-series
Glue.
Walter took some time out of his busy schedule to let us in on how he's made a name for himself in the competitive world of screen composing…
What was your first big break?
Straight after university I got to work with an established film composer and wrote additional music for
Alone in the Dark
, a horror movie starring Christian Slater and Tara Reid where I had the opportunity to record my first orchestra for a theatrical release.
You've worked across TV, films and commercials - forthcoming projects include Blood Orange with Iggy Pop and the documentary feature Ronaldo - which medium do you most enjoy working with? And what are the different challenges associated with each form?
I really enjoy working to visual media, be it film, TV or games. As soon as I'm given a visual reference, this triggers something in my brain and I start developing ideas or conceptualizing anything from abstract sounds to more concrete orchestrations.
Your Glue soundtrack was released earlier this year - could you explain how you got involved with the Channel 4 mini-series? And what did you set out to achieve with the score?
It was the music supervisor (Sarah Bridge) who approached me and asked me to pitch ideas for the series. It's set in the English countryside, an idyllic place with very likeable characters at first look but later becomes quite dark and twisted. I wanted the music to capture the beauty of the setting and the complexities of the characters while going deeper into the dark underlying events that take place throughout the entire series.
What's your favourite screen score?
That's a tough one as there are so many great scores that were released in recent years -
Drive
,
Hanna
and
Batman
, as well as some of the all-time classics including
Alien
and
Gladiator
.
What's your favourite place to record?
Abbey Road Studios and Air Studios Lyndhurst Hall. I had the pleasure of recording in both earlier this year. They both have such a magical aura which greatly benefits any recording, from a small-scale string quartet to an epic orchestral setup with choir.
How did it feel to be nominated for an Ivor?
That was an absolutely amazing moment in my career. To be celebrating together with stars like Lily Allen and Johnny Marr meant a lot to me.
Is the screen composing industry in good health?
Overall I would say yes. Even though there are a lot of films with smaller music budgets out there, we still find a good amount of films where the filmmakers understand the importance of music and get us involved early on to make sure there is still a decent budget left to complete our task.
Which of your own work is the one you are most creatively satisfied with?
I think
Glue
is a great example where I am really happy with the music. I was able to use electronic sounds as well as acoustic instruments and tweak them with effects. For me it was the perfect hybrid playground to come up with interesting sounds.
Have you got any words of advice for new and aspiring screen composers?
Find a sound that you are really good at and try to perfect it, acquire new techniques and explore new ways to create music which enhances your skillset. And most importantly: Don't give up knocking on those doors.
What does the future have in store?
I have just completed a prime-time TV series for BBC called
Cuffs
. I also wrote the music for a new video game for the Creative Assembly called
Total War: Kingdoms
which features a medieval soundtrack and I am already working on my next film, an epic sci-fi feature.
waltermair.com
Watch the trailer for
Ronaldo
below...