Counterculture vulture, rock raconteur, punk professor, reggae don: after four decades riding music's vanguard, Vivien Goldman has definitely been there, done that.

From her early days editing London music rag Sounds, to hanging out with Patti Smith in a New York squat or discovering reggaeton in the back waters of the West End, Vivien has always been drawn to sonic outliers and rule breakers.

But it wasn't until the late seventies that she began to tell her own story through music.

As punk blew the doors off the established order, and post-punk, ska and dub followed in its wake, she quickly took her place in among a new generation of musical soothsayers.

The fruits of her short burst of sonic ingenuity are as enduring as they are endearing, holding a mirror up to a world where anything felt possible.

Testament to its ongoing relevancy is the recent compilation, Resolutionary (Songs 1979 – 1982), which was released to rapturous praise earlier this summer via French label Staubgold.

Other unmissable Vivien moments can also be found in The Flying Lizards releases she created with kindred spirit David Cunningham, or her off-the-wall Adrian Sherwood-produced duo Chantage with Eve Blouin.

We recently chatted to Vivien over the phone from her New York home to learn more about her incredible life as a musician, journalist, New York University professor and dub authority...

Hello Vivien, let's talk about your work… You've been a pretty constant communicator your whole life…
'Constant communicator!' (laughs) Okay, I can hang up now, I've had enough. Nothing can top that…

Well, it's been pretty consistent for the last 40 years, hasn't it? What first switched you on to music?
Music is very deep inside me. I don't think you can ever uproot the music from me, in this incarnation. My father was a musician and on his side, they were all musicians. Although I didn't know them because I'm a child of holocaust survivors so they're all gone. But I knew I came from a tradition of people who made music. And then I went into music as a writer, but I still hadn't ever thought of making music.

So what was the trigger for you?
It was all the other girls coming up in punk time. The stopper came out of the bottle and all of a sudden these females surged out, you know? There were still a lot of battles to fight, but it was the first time females had ever surged out like that.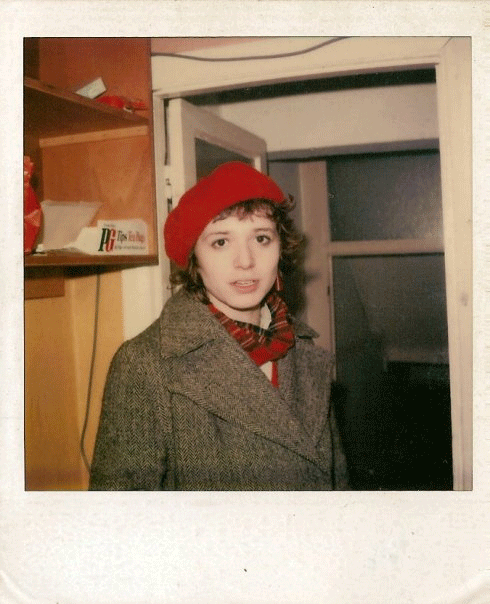 What was that like?
Well, I was lucky enough to watch it happen. It's like you're standing on the beach, and you see the wave coming, and then the wave hits and it's a nice wave and it carries you away. But I could see it coming, and then it carried me away.

Looking back, 40 years on, did punk really level the playing field for women?
Oh gosh yes, among the musicians at least. But in the office politics of the music press, it was very different. They jealously guarded their ladist rock world. It was pretty much an all-male preserve back then. I had to have many fights just to get coverage of women in there.

And when I was features editor of Sounds it was an invidious position in a way, because I would have to deal with these people saying, 'Well, women don't buy music. Women don't listen to music, let alone make music.' And I'd say, 'Well, hang on, what am I? I'm here. I'm your editor, in fact'.

So when did things begin to change?
There was definitely an opening up in the late seventies; it didn't make everything easy, but there had never been a generation like that. Music had always been controlled by males. But suddenly, when punk started, anyone could put records out.

You know what the fifties was like for women? You had to toe the line in your stilettos. And then the sixties was supposedly free love and all that. But it was very sexist as well.

It was one thing if you were Joni Mitchell - and this is not to knock Joni Mitchell, obviously – but, you know, look at her: thin, blonde, plays guitar in that recognisable way which women have been doing on lutes since the renaissance paintings. She had the complete package and all the guys wanted to go out with her. Do you see what I mean?

Yes.
But with punk, you know, funny-looking people could get ahead, you know? (laughs)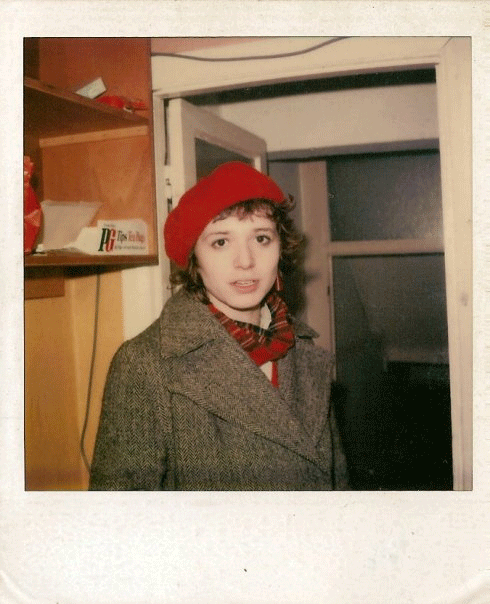 How did you find your voice in all of that, then?
Some of my earliest memories are of writing songs. I just hadn't really thought to take it to the public arena. I was just always a musical person. But I was quite happy being a writer, too. I don't think I felt like a frustrated musician before I started doing it. It was just sort of, 'Oh, jolly good. You're asking me to come and sing. I can do that.'

How did you take to the performance side of things?
Well, you know the funny thing is, I never really performed very much. The Flying Lizards never did shows. Chantage did perform one show. A feminist event at the, then, Railway Club, West Hampstead, which I don't believe there's any documentary record of whatsoever.

I'm sure I've got a lot to learn about stagecraft, but I wasn't particularly stage shy. I could have done more shows; it just never arose, and I was never that driven to make it happen.

I'm interested in the content of your music. What were you trying to say sonically and lyrically?
Well the music stands up well, doesn't it? After all these years, right? People have been loving its grooves – and you can't imagine how happy it makes me feel. I had a vision for the sound. I knew what I wanted to hear. It's sonically original because it's what I had in my head.

How did you come to work with David Cunningham and The Flying Lizards?
I can't really remember! There were so many people around in that Ladbroke Grove milieu. Lots of artists; there was a lot of creative energy. And people met people. You would know people from meeting them in Portobello Road Market or in the shebeens.

What do you remember most about back then?
It was a time that encouraged extremes, I think you could say. Especially compared to now, where everybody's hemmed in, in so many ways, you know?


I wonder if there's anything you'd do differently?
Differently. Oh God, don't let's play, 'shoulda woulda coulda' because it might make me burst into tears! But it was a good time. And I look back on it with great affection because now I'm a professor and a writer so I have to spend a lot of time doing the work. If you don't do it, it doesn't get done!

How's the lecturing going?
Well, after I speak to you, I've got to hang up and trot off to the library at NYU, to pick up a book they're holding for me on reggaeton.

You've always been a big reggae head haven't you?
Yes! Being in the milieu of Ladbroke Grove, a big West Indian area, and being my age. Everybody agrees there was a phenomenal musical flowering in Jamaica at that time. They'd already contributed ska to the world's dancefloor. And then they followed it up with reggae. And then dub, which is what I'm teaching a course about now, funnily enough.

What's your relationship with dub?
Well, dub was such a huge thing, sonically. When you think of all those genres, even American genres, like house and techno, let alone our own grime and dubstep - they could never have happened without reggae and dub - which is very poignant. Dub was the start of the remix...

Dub was so fractured sonically. It sounded very post-modern, and you were just carried along on this transformative journey which shook you up; shook you from the inside, out. And it reflected the times. I think it welded a whole generation and then it went on to have all these children – hip-hop, even reggaeton. It was the start of electronic music, you know?


When was the last time you wrote some new music?
Erm… the last track I had out was with Jill Cunniff from Luscious Jackson. I co-wrote a song with her on her solo album. Then the last time I sang for - and made my own record - it was put out by Chicks on Speed on the
Girl Monster
compilation. Then I did a girly cover version, a reggae version, of Craig David's
Seven Days
, with a guy called Andy Caine.
Not long ago, I also co-wrote a musical with Kid Creole called
Cherchez la Femme
. It was on here. We're hoping to bring it to the UK too.
Would you ever start a solo project again?
Yes, I would do it again if I could get a budget from somewhere, because I have lots of ideas. I don't know… I'm just… Maybe I'm not particularly pushing it. I'm waiting to see if it comes to me.
So it's a 'never say never' type situation?
Yes. If the right situation arose.
Vivien Goldman's retrospective Resolutionary (Songs 1979 - 1982) is out now on Staubgold.
http://viviengoldman.com/
Top image: David Corio