'What's the most important thing I've learned in my 40-plus year career? Don't take heroin!' Tony James looks back on punk and forward to grime and the new technologies reshaping music.
Tony James is a multi-instrumentalist, songwriter and mastermind behind Sigue Sigue Sputnik and Generation X with Billy Idol.
He cut his teeth in various West London proto-punk bands in the mid-seventies, playing alongside soon-to-be members of The Damned and The Clash.
Then in 1976, Tony formed Generation X with Billy Idol, signing to Chrysalis for their iconic first single
Your Generation
.
Following three albums and the band's implosion in the early eighties, Tony went on to form glam punk outfit Sigue Sigue Sputnik, briefly becoming the most hyped band in Britain.
He's since played with The Sisters of Mercy, and formed the DIY punk rock duo Carbon/Silicon with The Clash's Mick Jones.
We caught up with him at the recent Music Publishers' Association Annual General Meeting (AGM) to pick his brains on the music industry of 2016...
Do you think the basic tenets of punk are alive and kicking in the UK right now?
I think whatever you call it - punk or grime or something else – people are always going to reach for something new, something exciting. And that's what I love about the music industry. Every day you wake up you could be astounded by somebody who thinks of something or writes something that you've never heard in your life before. If they can touch you on an emotional level with a great lyric as well, then it's worth getting up every day.
In your on-stage discussion with Music Week editor Mark Sutherland at the AGM just now, you talked about the way the music business has been affected by technology, in particular user generated content platforms. Where do you stand on those?
I've always felt that technology gives you the tools to do something revolutionary. Far from disrupting the industry, I think it has empowered individuals to be creative and get out there and do something extraordinary.
Of course the establishment, including the record business and even publishers, are always going to rail against new stuff because it puts power into the individual's hands. But I think it leads to great things so I'm totally for every evolution in music and every new thing that allows people to get music out there. [The establishment] are just going to have to work it out.
Like I said before, it always
works
out in the end. Someone's always going to write something and be creative and another guy is always going to come along and make money out of it.
Where do you see the challenges in that?
It's always a problem because as an artist you just make the music. We never even thought about getting paid. It was interesting hearing from grime artists on the panel just now, because they're much more business savvy. That's a really good thing because we weren't when we were young – and we're paying for that still today.
The challenges are so enormous and so yet unknown, but there's a 15 year-old in a bedroom somewhere, be it South London or South Taiwan, who's going to come up with a solution. It's not going to be me.
In your 40-odd year career, what nuggets of advice have you picked up?
Don't take heroin! I think you just have to have your eyes open and appreciate every moment. Often we've been in groups and don't appreciate the time. After, you realise every moment is precious. If you have any kind of success, if you're standing on a stage in front of two people or a thousand people, it's so precious and we should really appreciate it.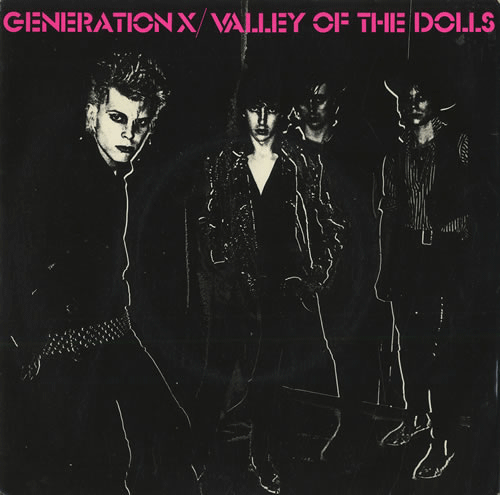 What makes a really great song?
It needs to touch me on an emotional level. Whether it's the lyric or the tune or what it's about, the groove – any or all of those things can make a really great song. Grime is a genre that touches you on a different level to the Everly Brothers – but they all have to have that emotional connection with people.

It's so interesting listening to all that stuff. When we started in music, it was a way we met girls and went out, you know? Music defined us culturally. Now people like so many different types of music and you see the average music fan likes every type of music. How does that work? I guess they're on Tinder!

You started off outside the mainstream but you soon found yourself right in the midst of it. What was that like?
When we started, we didn't care about the money, we just wanted to stand on the stage and play songs. Sigue Sigue Sputnik was a whole other different thing – that was when I knew a lot more and was having good fun. Often fun at the music business' expense, and to be a bit provocative and challenge ideals. What do you learn from that? It's very, very tough to beat the man, but you have to keep on trying.

What keeps you going back to music still – such as with Carbon/Silicon?
I think if you're a musician, you like writing songs and you never lose that. I still want to make music. What was brilliant about Carbon/Silicon was that we didn't have to ask anybody for anything. We didn't ask permission from anyone. Me and Mick would sit in the studio, finish a track and just put it out on the internet. No one told us 'No', we didn't have to ask anyone for money, no one controlled us, we didn't have to ask for help. We had total control – and that's a wonderful thing that people have today with music technology.

How are you going to monetise that to become the next Beyonce? That's a tough one, because you're always going to need someone to come and help. Or maybe people will be happy just making small dents in the world?

How have your music tastes changed over the years?
I'm still listening to Led Zeppelin, AC/DC and The Beatles and The Stones, but I'm always listening out for new music. I'm listening to the Yak record at the moment. I find them quite exciting. There's always new music coming across but it's tough because there's so much out there! But we're seeing the rise of curated music, which is great, because it helps.

PRS for Music will present Tony James live in conversation with lauded producer and engineer Steve Levine (Boy George, Beach Boys, The Clash) at Festival No.6 on 3 September.