The Psappha ensemble was first formed in 1991 by artistic director Tim Williams to celebrate living composers and the music of the 20th and 21st centuries.
The seven-strong group is based at St Michael's, a former Italian Chapel in inner-city Manchester, which was once the cradle of the Industrial Revolution.
Tim and his players have carried on this industrious tradition, featuring regularly at most of the country's major music festivals.
They have also toured North and South America, Australia and Europe. Following the death of their patron, composer Sir Peter Maxwell Davies, in 2016, Tim appointed Mark-Anthony Turnage CBE to the role earlier this year.
With an exciting new programme in the
works
for the 2019 season and beyond, Tim tells us a little about what's in store.
He also talks through the origins and aims of Psappha and explains why he thinks contemporary classical music is in such rude health…
What is the thinking behind Psappha?
In 1991, I put together a group of like-minded musicians who wanted to support living composers and provide an outlet for new music in the North West. We were also keen to provide a unique musical experience for audiences in the North.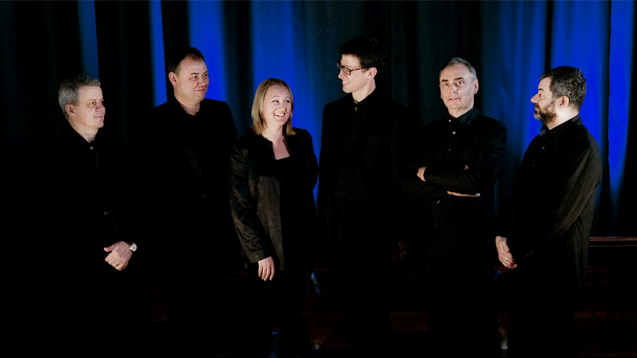 Why is it important for you to focus on the work of living composers?
Working with living, breathing composers has been at the centre of what we do for the last 27 years. The future of music in all its styles and genres relies on composers and musicians working together to develop and realise ideas.

There is nothing more rewarding (for me!) than seeing the development of a new work from an initial sketch to concert performance. We work with 24 emerging composers each season over a six-month period through our Composing for… schemes. This has been an amazing experience for the musicians and for me and from feedback we receive, the composers are also enjoying the collaboration!

You're the only professional, standalone contemporary classical ensemble in the North West – how does that feel?
We have a job to do. We aim to offer a programme of music that would otherwise not be heard live in the North West and we aim to support the development of contemporary classical music through the work we do with composers at all stages of their careers.

The late Sir Peter Maxwell Davies is Psappha's main inspiration – can you talk to us a little about that?
Max was the inspiration for the formation of the group. His own ensemble The Fires of London was active between 1965 to 1987 with instrumentation based on Schoenberg's Pierrot Lunaire (flute, clarinet, piano, violin and cello) plus percussion. Max was a prolific composer and wrote a lot of excellent chamber music and music-theatre for that group of instruments. He also commissioned many works which gave a real treasure trove of music to explore.

Max was a very generous with his time, he helped and supported me as the group developed, becoming its patron in 1994. We gave the premiere of a number of works by him and accompanied him to various festivals including the Barossa Festival in Australia. Max also invited us to give a performance at the Royal Albert Hall as part of the 2004 BBC Proms to celebrate his 70th birthday.

Max sadly passed away in 2016. To celebrate his life each year we will commission a new work in his name. The inaugural Peter Maxwell Davies Commission for the 2018-19 season is a new work by Lucy Armstrong which will receive its premiere in March 2019 in Manchester.

Mark-Anthony Turnage is now on board as patron – how did that relationship come about?
Over the years we have worked with Mark on a number of projects. These have included performances of his ensemble works and some smaller scale operas such as Twice through the Heart and the suite from Greek. I have always been a fan of his music and his unique compositional voice.

I had wanted to ask Mark to become Psappha's patron and an opportunity arose last November. We performed two of his works – Slide Stride and Grazioso! – and after the performance Mark said, 'Psappha gave a stunning performance of Slide Stride with a benchmark reading that I doubt will be bettered in a long while, if ever'. Shortly after the performance I approached Mark and he agreed to become our patron.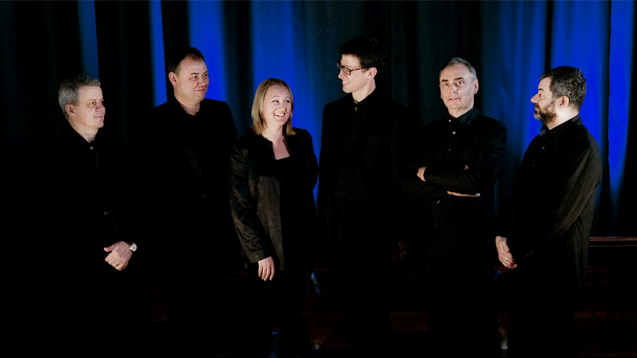 How has he shaped the 2019 season?

With some trepidation I sent my provisional 2019-20 season programme to Mark for his thoughts. It was with some relief that I received a swift reply saying that he thought the programme was good! We're hoping to include a new work by Mark as part of the season.
What do you have in store?

At this point in the planning cycle it's difficult to be as open as I'd like as we have a lot of money to raise to realise the 2019-20 season. The programme looks back as well as forward as I feel it's important for our audience to get a handle on how music has developed since the start of the 20th century. We're planning to commission three new works and I'm very pleased to be featuring more female composers than in any previous season. We have a series of
Demystifying New Music
events planned that precede each performance and give our audience access to the composers we feature. It's so important for composers to engage with audiences!
What do you make of the general health of new classical music here in the UK?

I think contemporary classical music is alive and well. It's fantastic to have so much activity across the country with composers exploring many different ways to create and perform music. We're in a time when there's no longer an accepted 'school' or style in which music should be written, which is providing a refreshingly diverse community of composers.
What single thing would further improve its fortunes?

Music in schools is vital and so is giving children of all backgrounds the opportunity to learn an instrument for the whole of their school career without a parental contribution. There are many musicians and composers in the profession today who wouldn't be here without the free music lessons we had at school. I'm one of those people!
I would love to see more risk taking, especially when it comes to venues and promoters. I'm optimistic that this might change as funders recognise the issue. I'm sorry, that's two things but they're both important to me.
What advice can you offer composers working today?

Be yourself, collaborate and develop your music with the musicians you're writing for and engage with the audiences that come to hear your music.
Find out what performances Psappha have coming up for the new season at http://www.psappha.com/