Opera composer Tim Benjamin is a busy, busy, busy man.

Not only has he just become a father but he's been keeping his diary full with numerous productions and tours including the recent debut of Life Stories, plus a Sound and Music Summer School scholarship in memory of his composition teacher, the late Steve Martland.

With an album of electronic music also due for release and a TED talk under his belt, Tim's very much a vocal commentator on the health of the opera scene as well as his own music. We caught up with the composer to find out why the biggest challenge to the music is the word 'opera' itself…

How did you first get into music?

I've been making music for as long as I can remember. I had piano lessons when I was little more than a toddler, which were unsuccessful and quickly stopped. I was a choirboy, then at primary school I took up the trombone thanks to the free music lessons we could get in those days - I still play, but now professionally.

What led you to composing your own work?

Those trombone lessons. When I was sent home with some beginner's exercises to practice, I found them really boring - so I wrote my own. Writing new music quickly became even more fun than playing.

Where do you look for musical inspiration?

I've given a TED talk about inspiration, in which I said it's something of an illusion.

I concluded by saying 'to be inspired is simply to begin', in other words to begin writing. In the talk I also propose how to get past writer's block or other forms of 'uninspiration'.

For me, though, I find sparks from all kinds of places; it could be a clever joke, a beautiful or desolate landscape, a memorable event or an eccentric person, anything that moves me.

You're arguably best known for your work in the world of opera - what attracted you to this musical place?

The greatest advantage as an opera writer is being able to tell, or explore a story and its characters in many dimensions all at once.

I find that words set to music unfold at quite a different dramatic pace to spoken words, and that the meter and internal poetry of those words changes in many interesting ways when paired with music. And music itself can, of course, work on many levels at once, even without any overt story. Add to that the layers of acting, the visual elements, the orchestration and you end up with a complex and rich art form that allows stories to be explored in ways that maybe only film, of all other art forms, can rival.

What was your first big break?

I was 17 and won the BBC's Young Musician of the Year Composers' Award.

This was a fantastic chance to hear my music performed by a top orchestra - the London Sinfonietta, conducted by Martyn Brabbins. There was exposure from winning a prestigious competition, but it wasn't a career break as such.

It did give me the confidence that composing was something I could do; up to that point no-one had taken much notice of the kid constantly writing things down on manuscript paper. I think this is the biggest break any writer can have; that moment when suddenly respectable people start putting you on a bit of a pedestal. The boost to your own belief in your writing that results.

You also compose music for film, TV, and the concert hall - what are the various challenges with these different medium?

When writing for the concert hall or opera stage, you, as the composer, are one of the main forces behind the finished work; your ideas and vision are centre-stage. However, when writing for film and TV, you are a small cog in a big operation.

A film or TV composer functions more like a player in an orchestra, or an actor on stage; yes, what you contribute is creative and important, even essential, but your contribution is fundamentally an expression of the director's or writer's concept. That can lead to tension and disagreement if you are used to being in the driving seat, but I also enjoy putting on a different hat. I find it really rewarding to put into music the sometimes quite vague descriptions of what directors have in their minds.

Life Stories was recently premiered - and performed at the Tête-à-Tête festival - what was the thinking behind the work?

It's based on a pair of short stories: one set in the near future and one in the early 18th century. We toured in the North before arriving in London to give two performances at Tête-à-Tête. Each story features just one character, but far from being straight monologues, they play around in time and we see that one character portray themselves at different turning-points in their life. Gradually the explanation for their present situation is explained, leading to a plot-twist at the denouement of each. The two stories also interweave in fascinating ways, and throw light on aspects of our modern lives. Life Stories is admittedly dark, but it can reach very deeply and movingly into the mind of the viewer.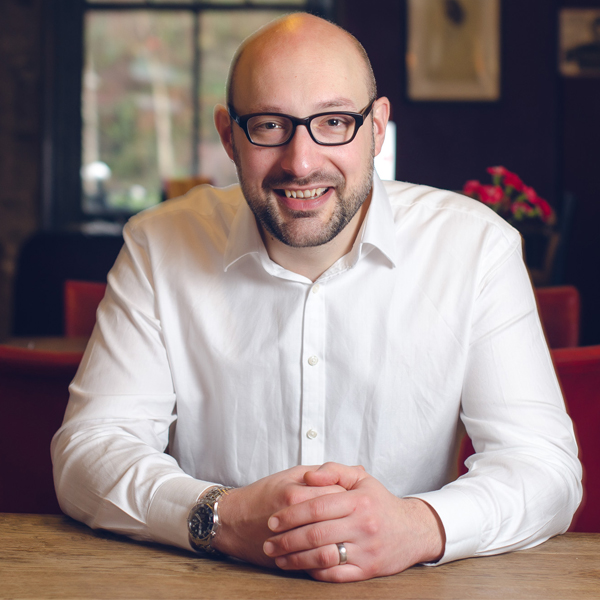 Sound and Music Summer School is another project you've been working on – could you explain a little about it?
I've recently created a scholarship for Sound and Music's annual Summer School, which I have committed to fund in memory of my first composition teacher, the late Steve Martland. Steve was a huge influence on me and strongly believed in helping young composers; I was one of many to benefit. He also set up a summer school, called Strike Out, and Sound and Music's school is in many ways a successor to Steve's.
What are the biggest challenging and opportunities facing opera?
I think the biggest challenge is the word "opera" itself. It puts off far too many people, and comes with all manner of baggage. I mention that I write opera, and often the first thing newcomers think of is the Go Compare advert. What I do is
nothing
like that!
There are so many directions within that broad tent of "opera", and so much baggage, that it's a very tough sell when you are trying to build an audience. It's even very hard to try and sell contemporary opera to fans of traditional opera; in many ways they are the least likely to show any enthusiasm for new work.
This leads to the biggest opportunity. I think that today, when there is so much blurring of boundaries and such variety in a multitude of easily-accessed art forms, that people are more open to new experiences. The existing opera audience is relatively small, so there are lots of people out there who haven't experienced opera, who I think are open to doing so.
With my opera company Radius we actively try to create new audiences, and we've had a lot of success doing that; getting people to take that first dip into the operatic water, with new pieces that can be straightforwardly understood while remaining rich in plot, music, visuals and drama. Once they take that first step we find that they are much more ready to explore further.
What are your top tips for new composers?
Write a lot, try a lot, prepare to fail a lot, learn a lot, question everything, and care only a little what anyone else thinks.
timbenjamin.com
Images courtesy of
radiusmusic.org