Independent Venue Week (IVW) returns for its sixth edition at the end of this month and promises to be bigger and better than ever before.
Over 200 venues have
signed up to the week-long celebration
, which shines a spotlight on indie venues through a nationwide series of gigs taking place from 28 January to 3 February.
Supported by the likes of Arts Council England and founding industry partners, 
PRS for Music
, it's become an eagerly anticipated event in the music industry calendar, giving music fans the chance to come together and raise a nod to the venues that provide a vital platform to emerging talent.
'They're the ones that take the risks, they take the financial hit, they put their faith in the new talent and help to build it,' says founder Sybil Bell (pictured). 'Nobody would be playing festivals or arenas without the work that goes in to these new bands.'
Here, in an extended interview from our feature on independent venues (appearing in the 
latest issue of M
), Sybil chats more about why IVW has gone from strength to strength, working with this year's Ambassador, Novelist, and what's next for grassroots venues…
How important are smaller, grassroots venues in giving a lifeline to new artists?
Absolutely vital. No venue of any substantial size or with a very commercial slant is going to put an artist on that has never played shows, or only played a handful of shows.
It's not just about the artists, but it's also about the crew – the sound guy, the lighting guy, the tour manager. They've got to learn their craft somewhere as well and you're not going to put them in a great big venue, so the small venues are vital: they're the ones that take the risks, they take the financial hit, they put their faith in the new talent and help to build it. Nobody would be playing festivals or arenas without the work that goes in to these new bands.
IVW has gone from strength to strength, now expanding into the US. Why do you think people are so engaged with the idea?
I think people are engaged because they give a shit. They see the venue as more than just somewhere to go see live music; they see it as a place where they can go and hang out with mates, where they can be immersed in local culture, see what people are wearing and what people are talking about. They're proper cultural hubs.
What feedback have you had from venues that have taken part?
We hear back from so many venues that the week has been hugely successful for them. A huge number say that they recognise people coming into the venue throughout the year that had started to come during the week, and it's reignited their passion.
How is the independent venue landscape changing? Have you seen any positive changes since founding IVW? 
We do a lot of research and we ask the venues, 'have you managed to build better relationships with agents and artists and the media?' The overwhelming response is 'absolutely' because we're a platform; we're not there to put all the gigs on.
The other thing that we've been able to do a lot more of, is work with charities.
Stay Up Late
run a gig buddy scheme, where people who have carers that finish at eight or nine at night and don't feel able to go to gigs, are partnered up with gig-goers who are happy to accompany them and make sure they are okay. It means that suddenly the audience is broadening because there are people there that wouldn't have been able to go before.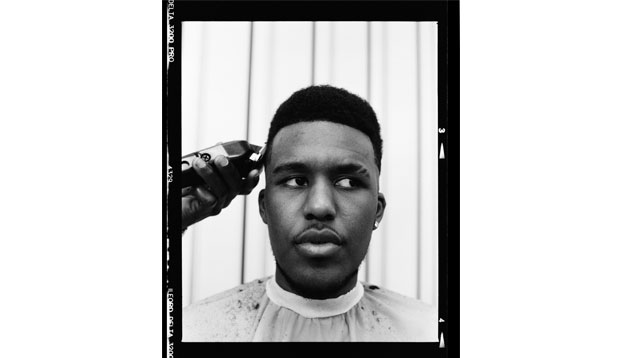 Novelist is this year's ambassador, how did that come about?
We've always really struggled to get anybody from the grime, hip-hop or rap scene to be part of IVW and that's only because those artists don't break in these venues, so they don't have a natural affinity. That to us presented a huge opportunity to say to Nov, 'go and play some shows at these venues, you're going to reach an audience that perhaps you haven't played to before'.
How do you hope his involvement will impact the programme?
Nov is 21, he was the youth mayor of Lewisham. This is a guy that cares deeply about young people. He really honed in very quickly on the relationship that some of the venues that we work with have with the local community, especially youth groups. He wants to go to these venues during the day, meet the youngsters, engage with them, do some workshops and activity and finish with a show that evening. That's just fantastic – for us, for the venue, for the youth groups and for him.
Where are grassroots venues at now? Are they still struggling?
It's a tricky one because there are some venues that are really struggling; there are some that are facing some onerous and actually quite ridiculous restrictions and challenges, and that really is an ongoing problem.
I don't want to detract from that, but there are a lot of venues opening and nobody really talks about it: it's that thing of bad news sells. This year, we have two venues – Earth and Leytonstone Ballroom – which by the time IVW starts, will have been open for 27 days. Last year, six venues that had been open less than a year joined us. I think it's a story that should be told more. Not to diminish what's happening today, because those challenges are very real, but let's also bring some positivity into this as well.
Do you think the relationship between grassroots venues and artists is still important in the era of digital music?
I think it's never been more important. There's something about the romance of walking through the door of a venue, feeling the atmosphere, watching the bands play – just the engagement that goes on. Digital is very linear, it's a one-way experience and it's the same every time.
Bands build relationships with the venues by going down, not just when they are playing, but going as a music fan. They are the ones that will go on and do really well because it's all about personal relationships. If you are a music fan and you have been going to gigs and you get to know the promoter and the venue, it's going to be a much easier relationship to build.
What's next for grassroots venues? Are there any interesting venue models/innovations that you think will help venues survive?
I think if you look at somewhere like the Boileroom in Guildford, Dom Frazer who runs it has made great strides. She's faced a number of challenges over the years and has opened the upstairs of the venue up. She's got small businesses in there, creative businesses… Lots of non-music activity on the downtimes that the venue is not being used, and I think that's something that's really interesting to look at. It's about looking at other ways to make the building, as it were, more viable.
I think we need to see a whole lot more work being done on how councils interact with venues. We will be making an announcement in the spring about an initiative that we're launching which will look at how councils operate, support and view music venues as art spaces and what can be done to make that relationship stronger.
www.independentvenueweek.com
Main photo by Colin Ward