David Smith of The Stargazer's Assistant (SGA) has inhabited the subterranean depths of post-rock, prog and drone for over two decades.

He first formed the noise band Guapo in London back in 1994 with Matt Thompson, laying down the roots for a marginal but vital outcrop of British music.

Back then, their wayward tastes and dystopian shapes helped incubate a healthy math-rock scene around the UK.

Guapo's advancing forays into drone and prog also channelled the spirit of Magma for a new generation of artists, helping breathe cosmic new life into the drums/guitars/vocals trope.

Alongside Guapo, David's startling percussive and sticks skills have been sought by bands including Miasma, Carousel of Headless Horses and the Amal Gamal Ensemble.

Now one third of The Stargazer's Assistant, he's been responsible for an ever-expanding catalogue of cross-genre subversion over the last eight years.

We caught up with him now SGA's sublime new album Remoteness of Night is in the bag to discover more about his musical motivations and learn about the freakiest album he's ever heard…

What music did you grow up listening to and how has that affected the music you make, if at all?
At school it was all about the heavy metal vs two tone kids - I grew up in a smallish town in the West Midlands. I dabbled in both, both musically and fashion-wise.

The second LP I ever bought was AC/DC's Let There Be Rock (the first being the Muppet Show LP in 1977) and my first single was Ace of Spades, closely followed by a bunch of singles on the 2 Tone label and Senses Working Overtime by XTC.

I was fortunate to see bands like The Beat and The Specials in their heyday as my dad used to take me along on CND demos where these bands often played. This was my way in to getting into music but I'd say Phil Rudd and ska influences have not featured too heavily in my own musical output to date.

As a teenager I was discovering stuff like Gong, The Fall, Jimi Hendrix, XTC, The Who and Public Image Ltd in conjunction with the wonders coming out of my ghetto blaster every time I tuned into the John Peel Show. And all this while wailing away on my first drum kit with a couple of pals in my Gran's cellar, attempting to shoehorn all of these disparate influences into something resembling music. It didn't work out too well....

In my late teens I went to art school in Cardiff and immersed myself in the burgeoning DIY thrash and American hardcore scenes, spending many a night at the legendary TJ's venue in Newport where I first saw bands like Fugazi, NomeansNo, The Jesus Lizard etc... which did certainly inform the music I went on to make with my first proper band, Crabladder (we played our first gig at TJ's opening for Alice Donut) and, to some extent, early Guapo.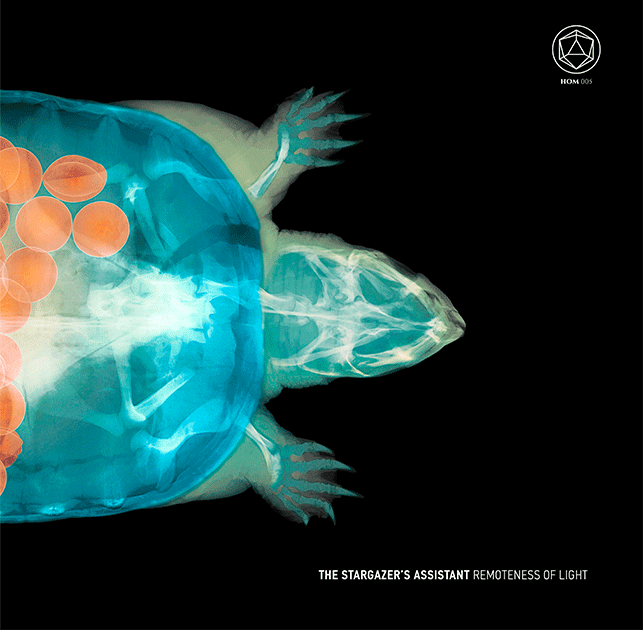 You're a multi-instrumentalist, drummer, sculptor and installation artist – where do you feel most comfortable?
I'm certainly not most comfortable as a multi-instrumentalist. You don't want me playing guitar or keyboards in your band believe me! I do play other instruments and use my voice on recordings, but I'm usually alone in the studio when I do as it can take a while.

When all is well I'm equally at home playing anything percussive and making art to be honest. I recently moved my workshop and music room so that they are now housed in the same deluxe man cave in the garden so I can pretty much do both at the same time now!

What's the weirdest record you've ever heard and how did you discover it?
Blimey, where to start. Harvey Sid Fisher's Astrology Songs is pretty out there. 'A song for each sign of the zodiac - 12 great songs that will seduce you with their unusual musical charm - delight you with their humour - mystify you with their accuracy - and keep you enthralled for dozens of repeat listenings!' It still delivers believe me....

I worked for a record distributor in the mid-nineties and came across a few dusty copies sitting on the shelf - I don't think we ever sold a copy... It was released by Amarillo Records, San Francisco in 1988. He did an album of golf songs which I'd love to get my hands on.


How structured is your music? Is improvisation important to you and if so, how do you think it affects the player and listener?
Guapo music is for the most part very structured and rehearsal intensive. We do have elements of improvisation in the long form
works
that allow us to extend the piece, or change the dynamics, which helps keep the work fresh and exciting to play and I hope gives the listener a different journey before we crash back into the next composed section. We do practice doing this though and develop specific cues to move us on to the next element of the piece.
SGA music is all improvised when we play live, and as a player I think it is important to learn to have confidence in knowing when not to play.
How do you think your sound has evolved since those early Guapo days and what's been driving that?
As a young band you want to be part of something and you are hungry to discover new music (and back then we couldn't do that with the click of a computer key!). You also look for guidance from those who have just gone before you so in those early years we were a band that naturally wore our influences on our sleeves much more.
But if you believe in what you are doing and stick at it long enough you eventually plough your own furrow in the musical landscape. That longevity and maturity in turn allows the music just to be. It no longer has to be informed by external influences.
I'm by no means a virtuosic player but over the years I have developed a unique approach to my instrument and this has become the hub of the Guapo sound and right now I'm blessed to have three unique and talented musicians on this journey with me.
How does your role in SGA differ from your role in Guapo?
I don't sit behind a drum kit or worry quite so much with SGA....
What's the thinking behind the latest SGA record Remoteless of Light?
Pragmatically, to make a record that was more representative of how we sound live. The additional track that is included on the double vinyl IS live with no overdubs. This work began as studio improvisations by myself and David Knight back in 2011.
Mike York then came on board and, along with my long time engineer Antti Uusimaki, we have spent the last few years slowly honing and evolving each piece. As Harvey said: 'Let's hope the listener is seduced by our unusual musical charm and enthralled for dozens of repeat listenings!'
It's harder for me to put the conceptual nature of the work into words. If I found it easy to write my ideas down I probably would not make music in the first place. Mark Pilkington, from Strange Attractor Press, has written a lovely piece for the cover though which resonates perfectly with the music:
Dive a kilometre into the ocean and you leave all surface illumination behind. Descend another ten and luminous forms flicker and burst through the endless black. Lures and decoys in their millions – lovers and liars, the hungry and the hunted – drift, swarm, seethe and dart, creating a carnival of light in this kingdom of darkness, though many are too delicate to be seen by eyes that have glimpsed the sky. Ascend now, one hundred kilometres up, surfacing into the darkness at the edge of outer space.Here vast forms, born of lightning, illuminate the superheated thermosphere, like luminous jellyfish, some fifty kilometres tall and wide, colossal projections of their microscopic kin below. And here we are, somewhere in between, believing we have seen the light.
What's keeping you busy for the rest of the year?
Mostly my 14 month old daughter..... The next SGA show is at the Union Chapel, London, on 22 October opening for Hypnopazuzu. We have a couple of Guapo dates in October also. The 7th at Cafe Oto with Upsilon Acrux from the US and from the 28th to 30th October we will be in Latvia performing at the Zemlika Festival. We're planning to begin work on a new Guapo record too before years end.
Which artists are you most excited about at the minute?
Frank Zappa, Magma, Steely Dan and David Foster Wallis - and I'll still be excited about them tomorrow.
The Stargazer's Assistant's album Remoteness of Light is out this week on House of Mythology. The band support of Hypnopaz?zu at Union Chapel, London, on 22 October.