Sian Anderson is an award-winning DJ and presenter at BBC 1Xtra and VEVO.

She's also a UK rap and grime tastemaker, journalist and founder-director of Sightracked marketing consultancy.

As a publicist, she's worked with the likes of Ed Sheeran, Stormzy and P Money, helping bring them to the attention of major record labels.

With an enviable contacts book and bottom-up experience of the music industry – including working on street teams and cutting her teeth at Rinse FM – she's one of British urban music's biggest cheerleaders.

We recently caught up with her to get her take on grime in 2016, learn her tips for emerging MCs and find out the artists she's backing for big things in the coming months…

What are your earliest musical memories?
My older brother used to blast out pirate radio sets all day. My bedroom was right underneath his so I'd wake up and go to sleep to the sounds of jungle sets every night. Ray Keith – Chopper would get played so many times throughout the day, I never knew what it was or what it was called until Shy FX made his remix. I was well excited when I heard the remix, like, 'Hey I know this' and was able to go back and find the original song.

How did you find yourself working in the heart of the music industry?
It was a bit of an accident really. I have a friend Mervin Martin who would always leave the hangout to go to Live Magazine and interview artists. One day he was off to interview Trey Songz and I was like, 'No way I want to do this'. He invited me down to Live Magazine, which was a magazine for young people by young people, and within a few weeks I was interviewing Mims, Soulja Boy and Akon.

You've worked closely with Ed Sheeran, Stormzy (pictured below) and loads more huge artists. How do you know when you've got a real talent on your hands?
Ed Sheeran and Stormzy are anomalies and with both of them it was a gut instinct. I knew/could feel that there was something epic about them both and as always with anomalies it's impossible to explain, it's just a gut instinct.

With both of those artists I remember going round to majors and trying to explain them – 'ginger kid with a sick voice and a guitar' and 'young black boy from South London with serious serious bars' – and everyone kept saying to me, 'Where's the star factor though? Where's the hit?' It wasn't until Ed's collaborations EP charted and Stormzy did Jools Holland that the music industry were really interested. So I just do what I do, help push where I can just off my own personal belief.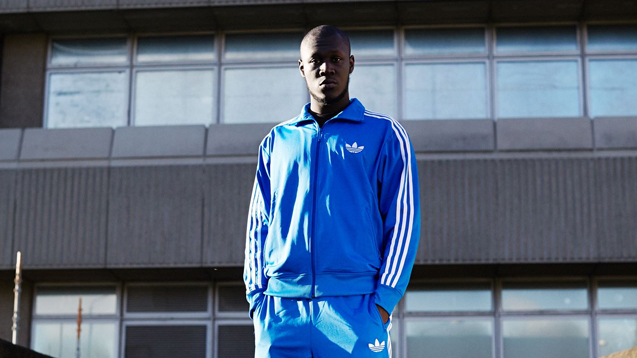 Many people have said that 2016 is the year grime has come of age – as an insider, where do you stand on that?
Grime has always been popular in my space but stuff like Stormzy charting independently with grime singles, and JME and Skepta with albums, is always going to have a huge impact on the industry at large.

It was like all of the companies collectively discovered grime and grime artists and came on board to showcase them. BBC Sound had nominated Novelist for their Sound of 2016 list, Big Narstie was doing radio shows on Spotify. There were a lot of people coming on board who hadn't previously. The impact of that has been great and it's put grime in a great place. There's still a lot that needs to be done though. For example we still need a grime category in the iTunes charts.

What do you make of all the international attention our big name MCs are getting and how do you think that will affect the music here at home?
The most obvious examples internationally are Kanye West and Drake hanging with Skepta, which is great because it means their fan base will look into grime. But I don't think the majority of Americans who listen to Kanye West and Drake music will really understand grime in its purest form when they do discover it through those guys - it's very fast and has many different flows. It's a lot to keep up with if you're new. But it broke barriers and bridged the gap between the US and the UK, which has been phenomenal, and hopefully the more people discover it via those international names the more of a fan base it will get slowly but surely.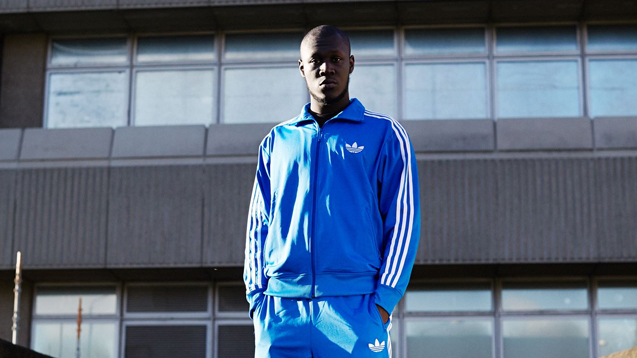 Aside the big names and high profile headliners, what's the current health of the scene?
It's the most healthy it's ever been definitely because people have realised that they can make amazing grime songs and chart independently now. It's given the scene and its artists a whole new confidence. Grime has always had a DIY attitude but there are so many platforms to help push artists forward now that collectively the reach of their music is wider.

What do you think can and should be done to keep the momentum going?
I think the corporate companies endorsing grime now need to continue being educated about it and make the right decisions when it comes to how they support grime artists.

I think the most important thing is that artists are well educated when it comes to what opportunities are out there and how best they can utilise them. And I think that the clubs that do support grime need to continue to do a great job of keeping the live scene alive.

Are there specific challenges new grime artists face in the music industry?
The challenges are always going to be the same. There are so many MCs, how does one separate themselves from the next and prove they're the best? Or prove they're not a one hit wonder if they have one chart tune? That's the main thing I think they all face, especially because every new generation MC is birthed off an older one. But it's about finding yourself. Once artists have done that it gets much easier.

What tips do you have for new and emerging grime MCs?
Spit bars. Spray your heart out. That's my only tip. Go to radio, go to raves, go to open mic sets, wake up and spray to your mirror – just as long as you're spraying. Be the best MC you can be.

Grime has always been seen as London-centric – where are the hotspots outside the capital?
Birmingham: Saf One, Trilla, Bomma B, Sox, Jaykae are ones to look out for. Manchester have the whole LVLS camp and Hypes and XP from Burstgang. Coventry have Skatta and Subzero. Nottingham have Mez, Snowy and Kyeza. That's just a few. There's so much going on outside of London, and sometimes it's even better than London MCs because you have the accents to take in as well.

Which UK artist should be bigger than they are?
P Money.

Who should we be listening out for over the next few months?
Capo Lee, Mez, Nico Lindsay and Rocks Foe on the artist side. Sir Spyro, Davinche and MIistakay on the production side of things and DJ A.G on NTS, DJ Argue on Radar Radio and DJ Logan Sama on Radio 1 for radio shows.

Also look out for Mellow Grime, they put a softer take on grime by refixing classic grime tunes. It's sonically a good entry point for anyone who has just discovered grime.