Iconic singer and arranger Shirley Collins must be Britain's most dedicated folk music preservationist.

From a seminal field recording trip to America in the fifties to her lauded musical career, Shirley has been working to document and protect the UK's folk vernacular for over half a century.

Following in the footsteps of the late, great folklorist Cecil Sharp, she has helped a generation of musicians discover the oral language of England's traditional music, preserving it for future posterity.

In 1959 she joined legendary musicologist Alan Lomax on a year-long journey through the musical heartland of the southern states of America.

During this field trip they recorded the music of religious communities, social gatherings, prisons and chain gangs, and discovered the legendary bluesman Mississippi Fred McDowell. These original recordings were featured in the Cohen Brothers' film Oh Brother, Where Art Thou.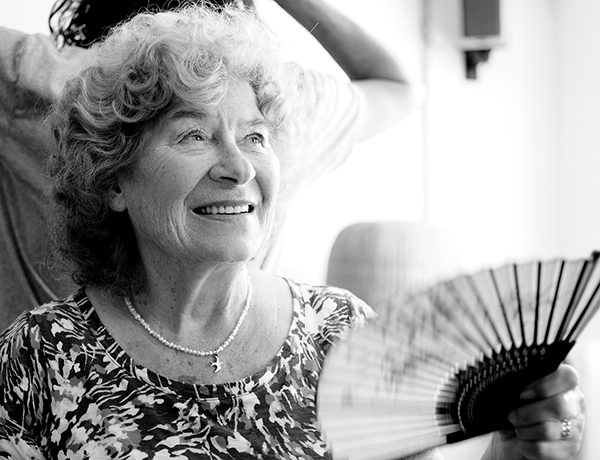 Shirley's 2004 book America Over the Water recounts this journey, intercutting the American narrative with an autobiographical account of growing up in Hastings during and after the war, and of her first meeting with Alan Lomax in London.

Throughout her recording career she has collaborated with just about everybody worth working with in the English folk scene – from her sister Dolly to Davy Graham, Ashley Hutchings and The Albion Band - consistently turning out beautifully evocative albums.

Spearheading the sixties' and seventies' folk revival, hers was a voice and a style sympathetic to tradition but unafraid to experiment.

Now as she approaches her 80th birthday, a clutch of top drawer musicians have come together to honour her legacy.

The new Shirley Inspired album, released through Earth Recordings this Saturday (18 April) for Record Store Day 2015, features everyone from Bonnie Prince Billy to Josephine Foster, Graham Coxon to comedian Stewart Lee, who have recorded modern versions of some of the classics Shirley has sung throughout her career.

Here, Shirley chats about her life and work, the evolving nature of folk music and what the future holds for the genre…

What are your earliest musical memories?
My earliest memories are of my grandparents singing to us in the war in the Anderson shelter during the bombing raids. That's the music I first remembering hearing and it's the music I grew up with. Granddad sang songs from Sussex and granny sang mainly music hall songs and sentimental Edwardian songs which always seemed to have very unhappy endings!

The first song I learned outside the family was Turpin Hero at school when I was about eight. It was a traditional song collected by Cecil Sharp sometime in the late 19th century. It reminded me of Greensleeves, which I'd heard a great deal on the radio. I just fell in love with it and never looked back.

When did you find your voice?
Me and my sister sang a lot round the house, together and with mum. In those days people would sing a lot. There was nothing else to distract us! It was a normal part of life, and I absolutely loved it.


You've travelled far and wide through music. What similarities did you notice in the folk songs of England and America?
A lot of the ballads and songs in the Appalachians and the Ozark Mountains were taken over by the early settlers from the 17th century onwards. Although the forms of the songs changed somewhat because people don't remember them properly or they want to add something of their own, virtually all the songs stemmed from the British Isles. When I was out there with Alan Lomax talking to people in the Ozarks and Appalachians in particular, I would sing versions of their songs to them but ones that I'd learned back in England. They were so thrilled to think there was continuity because they were proud of their ancestry.

When I was there, television hadn't made any inroads. Radio had though – and early recordings were being commercially recognised – but they still held on to this culture that was so important to them.

What strengthens the threads of this music? Is it the storytelling element, or the way it's communicated, or the melodies, or something else?
I think it's all of that. The thing about English tunes is that I can always recognise them for their Englishness. Yes it's the storytelling as well, especially for people who lived in isolated communities because they had no other forms of entertainment – but it runs a bit deeper than that. It's buried in people.

I've sung songs from America and all over the British Isles but as I've got older I've become more and more interested in the songs of Sussex. They fit the landscape in some magical way. You can just tell a song is from Sussex. I know it's vague, but it's hard to pin down. It's the sound of the melodies, the pace of the songs, the language of the songs and the stories they're telling. These songs are still relevant today because they deal with the great themes of life; love, loss, wars, murders, everything.

Are those connections still alive today or has modern life disrupted them?
It has in many ways, and sometimes people are made to feel ashamed of their own cultures. Although that's changing a bit now because there's the understanding that it's important for every culture in the world to continue with their own music and customs. As life gets increasingly homogenised – and music becomes global – we don't all want to be the same and people are turning back to finding out what it is about them and their lives and culture that matters.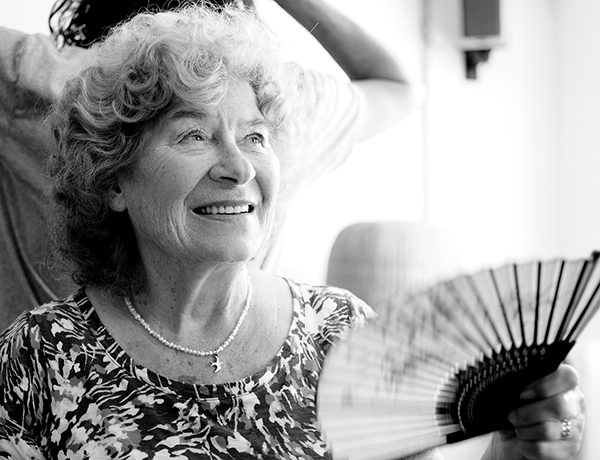 What's your most abiding memory of your travels with Alan Lomax?
Most of the people were really poverty-stricken. I came from a post-war working class background and we were pretty hard up, but to see American poverty in the mountains and in Mississippi was another thing. I learned you can't keep a human spirit down for long. People will try triumph over every adversity. People rise up and music keeps bubbling through. Music is so profound and long-lasting. Some songs have lasted 700 years. There's got to be something about them.

What do you think about current folk music trends?
It's wonderful that people are turning back to it. There's a growing interest in folk, which is lovely. It's no longer something you have to despise or laugh at. It's lovely now at my age to see young people playing the songs really well. The singing and the accompaniments these days are light years away from what it was when I was starting out.

What do you make of the new Shirley Inspired album?
It's such an honour. I can see they call it Shirley Inspired because the songs that people recorded they learned from me, but I think it's the songs they're honouring and not me really. I was just the person who had the good sense to learn as many songs as I could and continue to sing them!

I have to single out Stewart Lee. He's our bravest comedian and I absolutely love him. I love the song he sings – Polly on the Shore. It's incredible how he gets it. Then I look at the list of the other contributors and I'm just amazed! I didn't know they like what I did. It makes me smile.

What do you get out of singing, and do you ever do it anymore?
I did lose my voice some time ago and stopped singing but I've sung again recently on two or three occasions over the last year – which is a bit nerve-wracking! But singing is my life. I get everything out of it. These songs contain everything I need. The beauty of them never leaves me and even when I'm not singing out loud, I'm singing in my head. I'm still learning songs too.

What makes a really great folk song?
It's a combination of melody and words. But then there's such variety within that. When I first started out I used to go up to Cecil Sharp House, the English Folk Dance and Song Society headquarters. You'd open a book in the library and the words would leap off the page at you and beg to be sung. They wanted to get out of the book and onto someone's lips again. I listen to a lot of field recordings too, and hearing the old people sing is marvellous. It always holds a memory of my granddad and my childhood in Sussex – these songs are imbued with those things and I still get that thrill.


How is folk music evolving?
It's evolving in many ways, that's one of the great things about it. It's not static. A song evolves every time someone sings it. The only problem is the world is evolving so rapidly that the change is very abrupt and brutal, instead of passing gently from mouth to mouth as it did in the old days. There are some people who sing and I think they just don't get it, but then there are others who get it at a really young age – it's very encouraging. You want the music to continue. What you have to do as a singer is trust the song. Don't feel you have to improve it.
Is there anything you wish you could edit from your musical past?
Yes! There are one or two songs I wish I hadn't put on record. In those days you had no time to make an album, you just bunged everything in and did it in two days!
Is there a song you really wish you recorded that you didn't?
Yes, there's one song that my sister arranged before she died and we never got round to recording it. It's called
Washed Ashore
and it's so beautiful. I really mind not having done that one.
Do you think you ever would?
I might do!
Various Artists: Shirley Inspired is released on 18 April 2015 through Earth Recordings.
Proceeds of the album go directly towards the production of
The Ballad of Shirley Collins
, a film by Fifth Column.
http://www.shirleycollins.co.uk/
All recent photo credits: Steve Hopper