Musical icon Shirley Collins has been documenting and protecting our folk vernacular for more than 60 years.

Following in the footsteps of the late folklorist Cecil Sharp, she has helped three generations of songwriter discover the timeworn dialects of Britain's musical traditions, preserving them for future posterity.

Now, in 2016, it seems her work has never been more relevant. Shirley's return to the studio after 38 years has delivered a tumultuous seventh album, Lodestar, which transcended its genre to reach a wider audience.

With its mix of traditional songs dating as far back as the 16th century, spanning the British Isles and beyond,  she's presented an alternative view of a country – and wider world – struggling with cultural polarisation and political turmoil.

We spent some time with Shirley for our forthcoming print feature, Folkways, to get her take on the relevance of traditional folk as we head into 2017.

She discusses our links with the past, what songwriters can learn from our old traditions and why the time is now to reappraise our musical roots...

How did you select the songs for your new album Lodestar? There's a real mix in there…
There is a real mix, isn't there? (laughs) There are so many songs that I've always wanted to record that I've sang in my head for years. They just present themselves, in a way; they slip into your mind. Awake Awake, the very first song on the album, is one that I've been fascinated by for 40-odd years and always wished I'd recorded it, so that had to go on…


It sounds like you knew exactly where to start with this record then…
Well, because they're all there in my head, it was just a question of who raves at you the most, 'Sing me, sing me' (laughs again). It's almost like that.

How did you tap into the unique sentiment of each song?
I don't have any difficulty with that at all, because it's music I've lived with for 60 years or more, and I understand the songs. I've listened to so many field recordings, both the English and American ones, although it's the English ones that have my attention.

I just listen. As I hear a song, I hear the old singers – the original people who made those field recordings, who sang for the collectors. It's just in me. I can't explain it any other way, really; it's just there. There's no difficulty at all for me; it feels absolutely natural.

So you tried to be as accurate in your interpretations as possible?
Well I don't have a choice, really, as to how to sing those songs; I sing them the way I have learned them myself, from people who don't dress up the songs enormously but sing to you rather than at you. That seems like the best way to do it.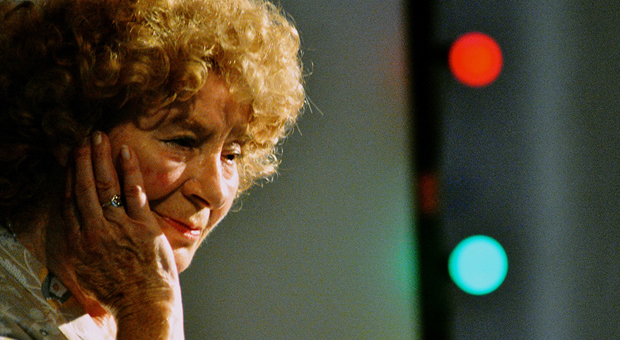 What was it like to return to the studio after all these years?
I was a bit nervous, obviously, because it's a huge gap to fill. But I was fortunate having Steve Thrower and Ossian Brown from Cyclobe to do the recording, and to have Ian Kearey, who plays on most of the album. He's a long-time friend and somebody's music I've always trusted.

What was the process like?
It was quite gentle really; I was allowed all the time I wanted. We didn't record every day, it took some months to do it all. Yes, of course I was nervous, because I wanted to be able to do the songs justice and I didn't think that my voice was going to let me, but yes.

How do you feel now that the album is out in the world, and people are enjoying it?
It surprises me a lot, and that's not me being modest, it's just that the material itself is so not like anything else that people are doing at the moment; it's just in a little field of its own.

Some people actually say they like my 80-year-old voice better than they like my younger voice. And I think, 'What? What was wrong with the young one?' (laughs)


You can't win either way…
I know! There's a really funny bit on Facebook I saw… Under a picture somebody remarked, 'The bitch can't sing.' (more laughs) I told the people at Domino Records and it caused loads of laughter. That was the only really adverse comment I saw, but it was very amusing. I sort of had to agree with them, in a way…

Surely not! Apart from that comment, the album has been really well received, hasn't it?
I think, in a way, it seems to have struck a chord with people, especially in the world as it is at the moment. When I recorded Awake Awake Sweet England, I had no idea what was about to happen in this country. Crumbs, how prescient was that? Not that I was aware at the time.

I just hope it gives people some sort of idea that there's a different world out there for us to draw from. A world in our past, which lives on in the different sorts of music that people sang. It's all still relevant today, because those songs are eternal.

Do you think the traditional folk vernacular is still strong in Britain, or have we lost our perspective?
I think we've lost it a little bit, but thankfully it still exists because some people value their local music. It's still relevant today and it's still coming down to us. People are starting to really value it because the world is turning into such a bland place in many ways, with universal music, with everything coming from one source, sounding the same.

What do you think we can learn from these old songs?
These songs are still pertinent today because they sing about everything. There is nothing they will hold back from, and I find that extraordinary. There is no judgement in them, you just tell the story and let the listeners make up their minds.

I think this is their most precious value – they address every single aspect of being human, from mercy to fratricide, infanticide – even cannibalism (laughs). There aren't many of those left - only one or two from the British navy from about 300 years back. All these songs tell us an awful lot…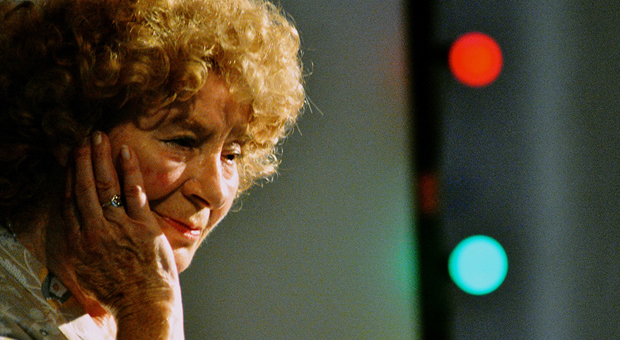 What do you think songwriters in particular can learn from them?
They can learn about individuality and the wider social setup. The singers are individuals, but they represent the community. You learn about yourself at the same time you're learning about all the people that came before you.
It's so difficult nowadays to talk about culture, and identity, and countries and things. I'm aware of that and I know you have to tread carefully, but England is so important to me and I just don't want that to be lost, swept away under the tsunami of culture from America and also that bland, universal stuff which doesn't really mean a great deal to me.
When we spoke last year you mentioned that, as you've got older, you've become more appreciative of Sussex folk music. You felt those songs fitted into the landscape in an intimate way. Is that what you mean here?
Yes, that's absolutely true. The tunes remind me of the South Downs – those long lines, and the majesty of them, and the beauty of them.
I just want people to learn to love their own place, to get out in it and see what there is to see, and to see what there is to hear, because I just feel sorry for people who are stuck in towns and cities. That wouldn't suit me anymore.
So, these old songs have a function? There's a grounding element to them?
Yes, it's exactly that. As with grounding, you get a feeling of security from them. You also get a sense of, even, life. I know it sounds so pretentious, and I don't mean it to, but it does attach you to your own place of birth. It brings you home in its way.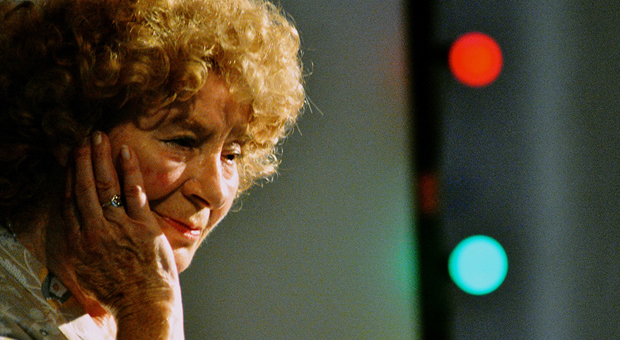 What more should be done to support the archiving and sharing of traditional music in Britain? Is it supported and acknowledged enough?
No. I think one of the problems is with folk music, as with things like Morris dancing, it's often derided by people who don't know any better. Even members of parliament scoff at it, which is dreadful.

This stuff is laughed at. It's got to be taken more seriously, but you can't teach people to do it; they don't want to be taught. This is why I think it's useful to have albums like mine out, and albums like the ones a lot of the young folk singers are releasing, so people have the choice to listen to it. You can't force it down their throats, but you can hopefully lead them to listen to something that's different from the mainstream.

Maybe growing interest in traditional folk is a natural reaction to what's going on in the wider world: people are starting to look inwards a bit more…
I think that's absolutely true, and I hope that's what happens. I just want to be able to share this music with people, because I love it so much and I think it's so beautiful. I think it's so interesting and fascinating.

It has such age behind it that you shouldn't lose it; you can't throw it away. It's really precious music, and I just hope people find their way towards it.


What's next for you? Is the documentary work coming to a close?
Yes, we're filming the last two days tomorrow, actually, the last two scenes – one an interview with Stewart Lee, my favourite comedian. He's so lovely (laughs). I'm just so thrilled that he's aboard, and I'm thrilled that he wrote the notes for
Lodestar
as well. That was a huge honour.
Next year we're taking
Lodestar
to six venues in the country as a show, with lots of Morris dancers. There's a women's Morris side called Boss Morris, who are on board. They're absolutely wonderful.
Then the other thing I've got to do is finish my book, which has slightly been set aside because of the recording and the interest after it, so there's all that still to do.
I've just got to keep eating honey and lots of vitamins so that I can keep going (more laughs).
Once again I'm aware of how fortunate I am to be looked after by
PRS for Music
Members Benevolent Fund. In a way, they kept me going, didn't they, for the years before? They kept me going when I wasn't able to sing. I was able to do one or two talks, but now I'm restored and can work a bit again.
PRS have helped greatly and I'm really grateful to them. They're also friendly, lovely people and just so willing to help all the time. You don't have to feel bad about anything; they're there and I'm just grateful to them.
I'll definitely pass that message on!
Thank you.
Shirley kindly spoke to us for our Folkways feature in the forthcoming print edition of M magazine.Her new album, Lodestar, is out now on Domino Records.
http://www.shirleycollins.co.uk/