If you go down to the blurred, creative lines between house, UK garage and R&B, it's likely that you'll find young producer Shift K3Y.
Over the course of some extremely successful singles, including the top three
Touch
, and a couple of summers of festival and Ibiza, this early twenty-something has created quite the name for himself. So much so that he was invited on tour with the crown princes of EDM, Skrillex, Diplo and Steve Aoki.
He's just unveiled new killer
Gone Missing
(featuring the vocal talents of BB Diamond) and is gearing up to release a debut LP featuring legendary vocalist Chaka Khan and the production work of DJ Mustard. It's an eclectic mix showing just where his head is at. Check out our interview below and go see him at
the Nest in East London
at the end of January for the full shebang...
How did you first get into music?
My dad has always been a big influence, he was in a band and writes his own music and has done that for as long as I can remember. He's always been an inspiration from a work point of view but I kind of found my own inspirations and path pretty quickly.
What made you want to start writing your own tunes?
From about nine or 10, I started writing, but mainly for instrumental purposes. I was in bands back then so it was guitar music. I eventually got into what I wanted to be doing which is what I'm doing now.
How did you make that transition from guitars to beats?
I was in a band at school and we were into guitars. That was what we were playing. And when the rest of the group went off to music college, I was left to do what I wanted.
Who were you looking to for inspiration back then?
A lot of Pharrell Williams, early Kanye West, early Calvin Harris, Bugz in the Attic, Basement Jaxx, a lot of R&B and hip hop, T-Pain, he was a big influence for me. The whole Timbaland movement with Missy, Jodeci.
Gone Missing
is your latest single - could you explain a little about the song?
Yeah it was finished a while back in March 2014. I got the concept after watching this film about people randomly disappearing, I took it quite literally and made it a metaphor for being at the end of a relationship. We spent a long time trying to find the right singer and I'd like to think that with BB's vocal it delivers exactly what we want from the record while she also puts her own spin on it.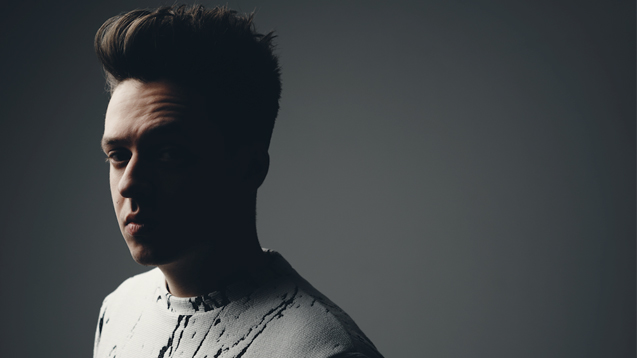 How do you  approach the creative process?
It happens in various ways. I usually just make beats, then when I get excited, I write something over it. I make a lot of club driven music too, but the R&B fan and creative in me wants to do that all the time. It's a tricky balance between the two.
Where do you make music?
I have a studio literally in my room.
Touch
and everything else that's been a success has been made there.
Have you been surprised by your chart success?
Yes very. I didn't think any of that would happen. I'm pinching myself all the time. At the same it's shown me that anything is possible if you put in the work.
You're currently making a debut LP - who have you worked with so far and what are you aiming to do with the record?
I'm aiming for four house, four R&B and four UKG tracks. That's what I want the record to sound like. In terms of collaboration, there will be a version of
Gone Missing
with Chaka Khan on it. That's my lifetime goal achievement done. I also did some stuff with DJ Mustard, Robin Thicke, MNEK, but the majority is just me.
How did you seek them out?
I had a wish list of people, who I thought could really contribute. They were top of my list and amazingly all came through.
When are hoping to have the record out?
Ideally before summer, although I realise I said the same thing last year. I can promise you that isn't me. There will be some Ibiza gigs, summer festivals, loads of club gigs.
Have you any tips for new producers?
Do as many bootlegs and remixes as you can. Sample a lot and understand why you're doing it. Put out music and keep the momentum up once it's started. Don't wait too long in between releases, especially if you're aspiring. It's all about having content and having a flow of it, plus keeping up the quality.
Is it harder now for new artists to break through?
Yes definitely. It's not easy for emerging acts trying to establish a fan base. But I believe it's a struggle well worth fighting if that makes sense. But once you get through to them, they are very loyal.
What were the best bits of being on tour with Diplo and Skrillex?
Just being able to talk to them really and getting moments which confirmed I'm doing the right thing. It was next level.
shiftk3y.com
Watch the video for
Gone Missing
below...