Dagenham born singer Sandie Shaw became the face of the swinging sixties when her version of Burt Bacharach and Hal David's Always Something There To Remind Me hit the top spot in 1964.

The overnight icon went on to helm a string of hits that she performed, produced and co-wrote with Chris Adams. She also won the Eurovision Song Contest in 1967, danced barefoot on just about every TV entertainment show worth its salt, collaborated with The Smiths, Heaven 17, Chrissie Hynde and, more recently, toured with Jools Holland. Sandie currently sits on the board of the Featured Artist Coalition.

You were discovered in a talent show at a really young age. Do you remember the songs you were singing back then?
There weren't any women singing anything interesting back then so I sang all the guys' stuff like The Beatles and The Kinks. I also liked all the Brill Building songs, which is something, funnily enough, that I have in common with Morrissey. When we see each other we tend to drive round in the car singing those old songs.

You were 17 when you had your first number one. What was it like to be a young woman in the music business at that time?
It was new territory. There wasn't anyone else doing contemporary stuff. So, for me, my choice of songs became really important because it was an opportunity to start defining what a young woman was. The first hit I had was a Burt Bacharach song but, from then on, I worked with Chris Andrews.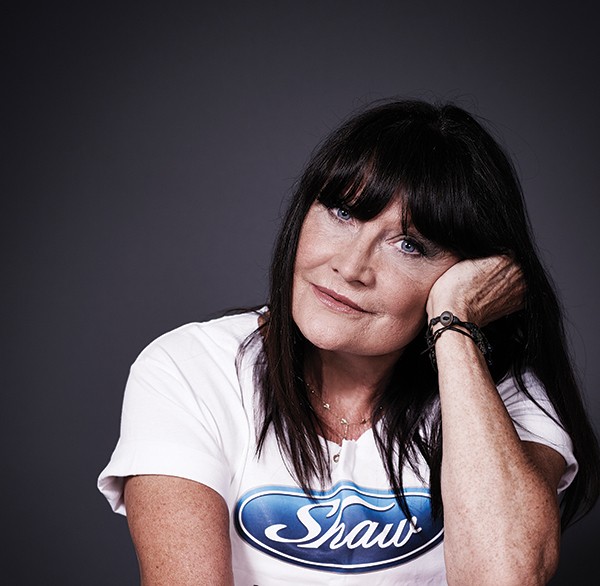 It was great because he came from Dagenham too, so we had a lot in common on a social level. He was also quite malleable because I would always change his lyrics and add my own middle-eights. It was a great working partnership.

Were you the boss?
I was always the person responsible for choosing material, getting the records produced and if I went on tour I had to be my own tour manager. I didn't have a stylist - I was my own stylist. I did my own make-up, I did my own hair.

I understand that your record company never credited you for your production work. Why?
No one wanted you to be seen to be doing anything that might be considered unsexy. They wanted you to do the pretty stuff. I deeply disagreed with this, which is why I wanted to do all the production, but my manager said to me, 'You can't possibly put your name on it because people will think you can't afford a producer'.

By the end of the late sixties you went quiet for a bit, didn't you?
Yes, I was getting a bit pissed off with the kind of things I was doing. Things were changing a lot and I didn't feel equipped to change with it. The only way forward for women in the UK in those days was to enter light entertainment, which never suited me. A whole new breed of women were coming through from the States, people like Joni Mitchell and Carly Simon, who were writing music on their own. I was overwhelmed by all that and didn't really know how to negotiate it - and there was really nobody over here that could help me. It was very much an American mind set.

Also, I had some extreme personal difficulties in my marriage - my husband had ruined my business, lost my money and not paid the bills. And I'd just had a child. It was a character-forming period for me.

Do you have any regrets from that period?
Actually, I suddenly realised the importance in taking responsibility for all the things behind your creativity. I spent a period of time getting my strength back to renegotiate all my contracts and agreements I'd had in the past. I remember telling people, 'It's all about copyright', and they thought I was taking about the songs but I was actually talking about the recording copyright.

It never occurred to anybody that not owning your recording copyright was terrible, especially as I produced everything and paid for everything - why did I not own the copyright? I had to prove that I did and I eventually got all my work back, which was fantastic. I thought, 'I must be the only female from that era that owns her own stuff'. I was really quite proud of that.

By the time I started working with The Smiths, that was part of my raison d'être. I said to them, 'I won't work with you unless I own it'.

You found your way back to music a few years before you started working with The Smiths – how hard was it after such a long break?
Well, I didn't find my own way back. People suddenly found out where I was and started phoning me. Chrissie Hynde got in touch and asked me would I come and do some stuff with her. I was so flattered because I thought everyone had forgotten about me. I wasn't living in that environment anymore so it wasn't in my expectations.

I know everybody else wants to jump up on stage but I'm not like that, I'm really not. I need huge amounts of encouragement to do that sort of stuff. Heaven 17 asked me to do some music with them and then Morrissey and Johnny [Marr] asked me to work with them. I always made the proviso that I had to own it.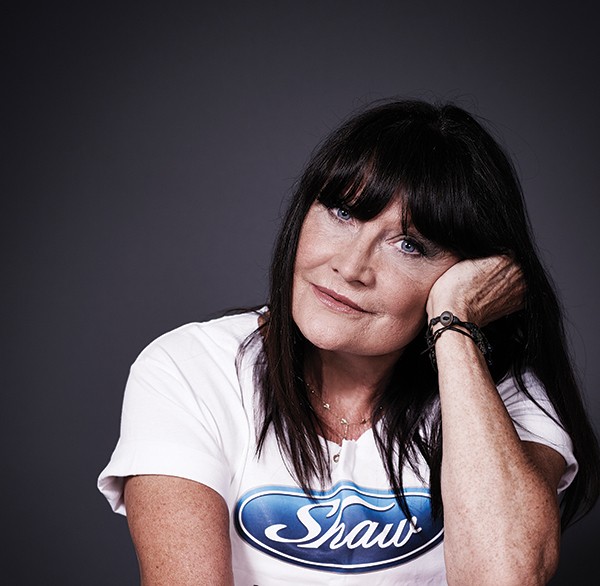 It was interesting because I was working with a group of people and I liked it not being the front person all the time. It's very relaxing. After that I wrote an album myself,
Hello Angel
, which I think is my best work ever. I love it. I wrote the majority of the music on that and the songs.
Is there anyone you really rate at the moment on the songwriting side or are you just immersed in your own thing? What's your relationship with music like these days?
I have to know loads of stuff because I keep meeting people. What I've learnt through being with the FAC is that I can't be snobbish about music. Music is music and all artists are respect-worthy and it's nothing to do with whether they're to my taste or not.
How do you think the role for women in the industry has changed since you first started out?
Well, women rule now, don't they? I remember a quote from Debbie Harry ages ago… someone asked her what she thought would be the new Elvis - the next big thing - and she said women. And I think that's actually what's happened. They've redefined music. I don't think people like Ed Sheeran would be around if women hadn't started doing the kind of songs they did. I think we've all become feminists, the men and the women.
What do you think about the fact that 87 percent of PRS for Music members are male and just 13 percent are female?
There might be fewer of us but we make more, we take more space up and I think we inspire more. I'm sure there are still jobs for the lads. But it's always been really important to us at Featured Artist Coalition (FAC) to have a mixed board, not just of sexes but of age groups and genres.
What do you think is the biggest challenge for artists today?
My concern is that we don't respect our work enough. Once you do that then everything else follows. If you lack respect for your music, then the people you do business with also lack respect and the people who hopefully buy it lack respect too.
For me, the concern has always been to take responsibility for your work, be proud of your work. If you're not proud of it, you shouldn't be doing it. We are able to actually reach people and articulate things in ways that no other art form can. We have a huge function in society and I'd like everybody to feel like that, to have a sense of pride that they're involved in music.
sandieshaw.com