After an eight-year hiatus, Róisín Murphy, one-time singer of Moloko and now acclaimed solo diva is back with new LP Hairless Toys, which sounds more magical and out there than ever. Jim Ottewill meets the queen of outsider pop...
Don't listen to the middle man. There are a lot in the industry who have no vision, who try to drive it out of you. I was old enough and wise enough to not listen. But I had to have a certain amount of balls.' Irish solo artist Róisín Murphy is dishing the dirt on the creative wrangling behind the birth of her latest album,
Hairless Toys
. 'I was told I wasn't making the right kind of record because I was older, it'd been years since my last,' she admits. 'I had to dig deep to find the self-belief to really push it out.'
Since her early days in pop pranksters Moloko, Róisín has always been loved for refusing to give an inch. She's continually offered a refreshing blast of unhinged flamboyance - either by slipping effortlessly down a rabbit hole of musical styles or her wardrobe's Escher-inspired couture. How has she managed to stay strange?
'The main thing is to capture energy all the time. That's much more important than fixing mistakes.'
'I always follow my heart,' she says. 'I started out by chance and I've always tried to keep that energy. It was the freak accident of meeting Mark in Sheffield that brought me here,' she laughs. Mark Brydon was the other half of Moloko, a songwriting collaborator and lover who Róisín infamously sidled up to at a party with the chat up line - 'Do you like my tight sweater? See how it fits my body?' The proposal was the birth of their first song and subsequent affair.
Since the group's split, Róisín has continued to plough an idiosyncratic musical groove, releasing three solo LPs vibrating with off kilter aural experiments. This year's
Hairless Toys
, written with producer Eddie Stevens, is her first LP in eight years and has been hailed as her best yet. She attributes its trippy mix of soul, synths and avant funk to not compromising.
'I never say I've got to work with X, Y or Z,' says Róisín. 'I wait until the right situation for a record to arrive. That's the reason there wasn't one for so long. There just wasn't a moment when I felt ready.'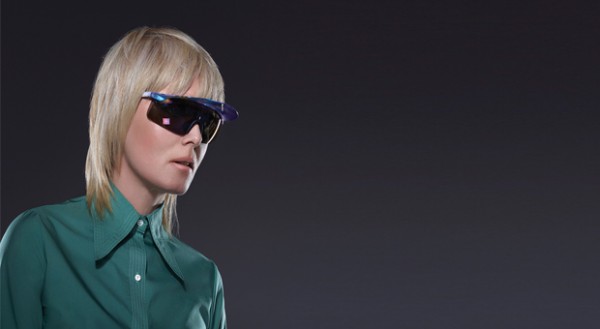 Irish roots

Such artistic control can be traced back to Ireland where Róisín was born. She grew up with a love for her mother's collection of seven-inches and Ireland's lyrical culture. Her father's personal hygiene habits also left an impression. 'He would get into the bath every other week and fill it to the brim. Then get in for two hours, drink a bottle of wine and sing at the top of his voice winding up the whole neighbourhood.'

Róisín ended up leaving Ireland and moving to Manchester following the collapse of her parent's marriage. The city became a stomping ground where her passion for bands and clubs ignited. She remembers a live gig from Thurston Moore and Kim Gordon's Sonic Youth as a turning point.

'They changed everything,' Róisín says. 'The next day I went down to the Record and Tape Exchange, sold all my U2 records and bought Daydream Nation. I became a music obsessive from then on.'

Steel City

While Manchester was where music took over her soul, it was across the Pennines in Sheffield where a switch inside her was flicked to creator. Its night time scene in the early nineties was more integrated than Manchester's, with club sound systems belting out an eclectic mix of music, from hip-hop to R&B and bleep. She remembers the city's smaller size and DIY ethos being a catalyst to musical friendships.

'Sheffield was more educational with DJs showing you where the connections were between different musical styles. Clubbing was about following DJs like Winston Hazel and Parrot', she explains. 'The first people I got to know were the Warp guys. Through them I met loads of music people and went to some great parties. That's how I met Mark Brydon.'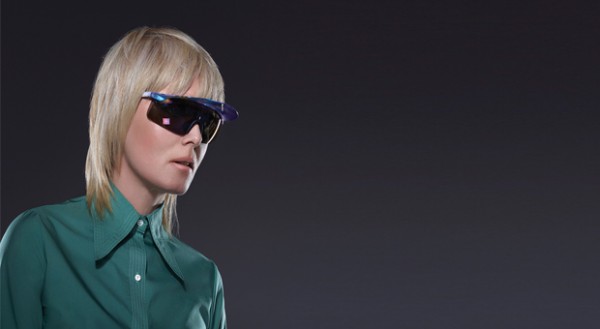 Moloko

From their first encounter in 1994, the pair immediately became thick as thieves. 'That was the beginning of a beautiful relationship. We fell so much in love. Moloko was part of a need to stay together and share everything,' remembers Róisín.

Their coupling led to four great Moloko albums including 2000's amazing Things to Make and Do and swansong Statues in 2003. Their outfit, named after the Russian word for milk, toked hard on dub, P-funk and the industrial tech of Cabaret Voltaire, blowing back a wild-eyed pop sound that was as fiendish as it was fabulous. Live outings saw Róisín stalking the stage as a seductive Cruella De Vil while Mark toiled in the band's Liquid Liquid-shaped engine room, dreaming up increasingly irreverent sonics.

Brilliant as they were, the group might never have got off the ground if it hadn't been for one loud mouthed American record company exec. Róisín explains: 'He heard this snippet of me singing and started playing it over and over. He'd say: "Listen to this shit. This shit sounds like Nina Simone!" We were really embarrassed but it eventually sunk in and we started to experiment.'

Despite these early fumbles, Moloko did achieve genuine pop success - the remix of Sing it Back by DJ Boris Dlugosch made it to number four in the singles chart. But it didn't quite fit a band who never found their place. 'It never felt like we were successful. Even Sing it Back was as awkward as shit because it wasn't Mark's production and we didn't have any other songs like it.'

Going it alone

Following the break-up of Moloko and her relationship, Róisín had to confront a crisis of songwriting confidence. 'For the last few years in Moloko I was absolutely paranoid as shit that I couldn't do it,' she admits.

It was thanks to producer Matthew Herbert that she was able to emerge from her musical closet. He managed to tease out her musicality and help rebuild her voice. 'Matthew has this paternal energy. His methods are all about the innate beauty of any bloody sound at all. I wasn't able to do any wrong. If I'd farted, he would have fucking thought it was great and made some sort of symphony out of it.'

The result was the fantastic Ruby Blue in 2005, an adventure fuelled by sass and Herbert's odd sampling. The glossy major label pop of Overpowered followed, written with collaborators including Groove Armada's Andy Cato and Seiji from Bugz in the Attic.

'I worked with so many different people, even on the one song,' Róisín explains. 'From the writing to the extra production, mixing and arrangements.' The albums deserve equally to be seen as cult classics but they also marked significant steps in her songwriting development. 'Both taught me how to knuckle down and face the blank page no matter what,' she says.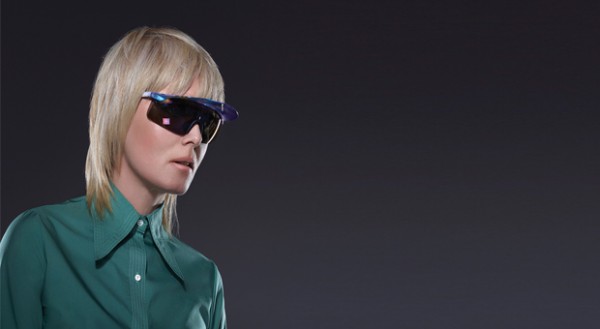 Hairless Toys
And after
Overpowered
in 2007? The odd guest appearance aside, eight years of silence until last year's Italian
Mi Senti
EP.
Created with long-term collaborator Eddie Stevens, it was a welcome sign of life from a musician too long dormant and a typically eccentric return, featuring six slices of dark pop all sung in Italian. Born out of Róisín's relationship with her new boyfriend and their child, it prompted her to clamber inside the studio again. The resulting sessions led to the creation of more than 30 songs, eight of which made it onto
Hairless Toys.
Why did she and Eddie hit if off so well?
'He's a lunatic, but probably the most professional person I've ever met in my life,' says Róisín. 'I'd never written with him before apart from years ago when we wrote some dirty songs under the moniker of Eggs-rated – they were so disgusting that we couldn't play them to anyone without them being physically sick.'
Method in the madness
Among the musical schizophrenia, Róisín describes herself as a 'method head'. 'I keep plenty of diaries,' she says. 'I'm not the most disciplined person in the world so most of them have four full pages and the rest are empty.'
'I also make these big scrap books with cutting out of newspapers and magazines to help me. The main thing is to capture energy all the time. That's much more important than fixing mistakes.'
'The starting point has always been the music - it's kept me out of trouble, focused and made me connect with good people. It's all down to music.'
Hairless Toys
has been well worth the wait, with an intoxicating array of musical styles on display. Like Grace Jones or David Byrne, Róisín is at her best when she's voguing at the rainbow-filled junction where art and pop collide. The likes of
Gone Fishing
and
Evil Eyes
illustrate her ease at being a musical chameleon, concocting a template for how fierce pop can look and sound in 2015.
With so many songs already recorded, a sibling to this latest record is promised plus a potential EP and glut of gigs where Róisín's mix of dance, electronica and pop comes alive. She's travelled a long way from those early days in Manchester and Sheffield.
'The start has always been the music,' she says. 'Even if I'd never made any, I still owe everything to it - it's kept me out of trouble, focused and made me connect with great people. It's all down to music.'
This feature was first published in the latest issue of M magazine. Read the full issue here.