'Back in the nineties, I used to think that one day artists would get the power,' says Philippe Ascoli, seasoned record label exec and now head of creative at Marathon Artists.
'That day has come,' he continues.
As one of three founders of Marathon Artists - a new independent music label, publishing house and management company – he's on a personal mission to shake up the industry.
Focusing on artist partnerships, Philippe and his team work to profit share deals and 50/50 splits, getting involved in all aspects of their careers, bringing much-needed muscle to marketing campaigns and backing them for the long haul.
It's a strategy that has so far paid off, with Marathon artist Courtney Barnett (above) enjoying a meteoric ascent that has culminated in a dazzling slew of award nominations across the globe, from The BRITs and the NME Awards to the Grammys.
But that's not it. The label has been nominated for Best Artist Marketing Campaign (Courtney Barnett) and Best Independent Record Label at the upcoming Music Week Awards later this month.
And, looking forward to the rest of 2016, Marathon is only set to pick up pace with new albums from Jagwar Ma, Childhood and Baaba Maal and debut albums from Max Jury, Shock Machine and Jamie Isaac.
We spend some time with Philippe to learn more about the Courtney Barnett campaign, hear how the relationship between artists and their labels is changing and find out what he looks for first when signing new acts…
Marathon Artists offers label, management and publishing services – why do all three?
Because if you want to start a new company in 2016 you need to be modern. The best way to work with artists today is provide them with a range of services tailored to their rights and their needs. It's about protecting them and their rights, and sharing a profit deal. We need to be partners with artists today instead of being just their label or publisher. In the next 10 years the lines between publishing, recording and management will blur.
How do you build a contract that incorporates all of this?
There's no one recipe, but we try to do a 50/50 share deal with artists.
What's your ethos at Marathon?
When you look at our roster, I'd like to think you can see a logic to what we do. We want to sign and support artists for the long term.
How does A&R work for you?
I work with two A&Rs – one called Jaimie Hodgson – he brought me artists like Jamie Isaac and Childhood and Courtney Barnett. He's a fantastic A&R in the guitar and indie scene. We have another great A&R, Anthony Specter, who
works
closely with me on the management side of Max Jury and also Midnight to Monaco.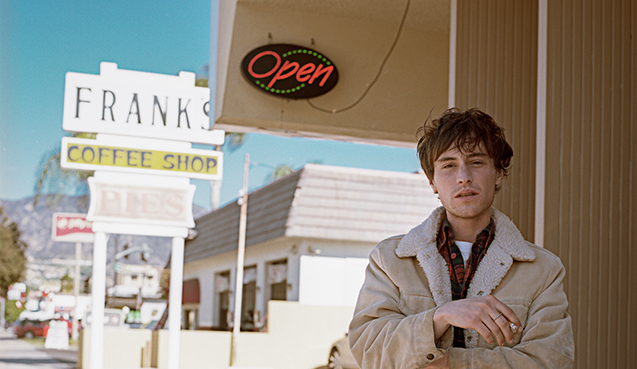 What do you look for when signing acts?
I'm looking for artists who like to break the rules. I'm looking for people who are influential, like Courtney Barnett. I think it's easy for me to say that now because she's become really successful, but it's been our mission to take her from the leftfield, respect where she's coming from, protect her and help take her to the Grammys.

Artists like Courtney or Max Jury or anyone else on our roster are unique in their style and hopefully they will all be successful in this new world. We believe in the international market and the opportunities that exist outside London, outside the UK.

What are the major challenges you face when breaking new acts in today's industry?
Before it was quite simple. It was hard to find the best artists but when you did, you could go straight to radio and the few TV slots out there. The challenge today is digital and how to present your artists digitally. Online marketing and PR is the new challenge.

What's worked best for you when breaking leftfield artists digitally?
We've found it's best not to try to change the artist too much and it's important to recognise and honour their roots. It's about finding a natural larger audience.

In the independent sector, where I work, you have more chance of breaking through if you are different. I've also come to realise that the live element is really important. I particularly noticed how crucial it was for Jagwar Ma and Courtney Barnett. So I try to sign artists who know how to play live – it's one of the most vital things today. But it's also about the songs, the attitude – there are so many elements.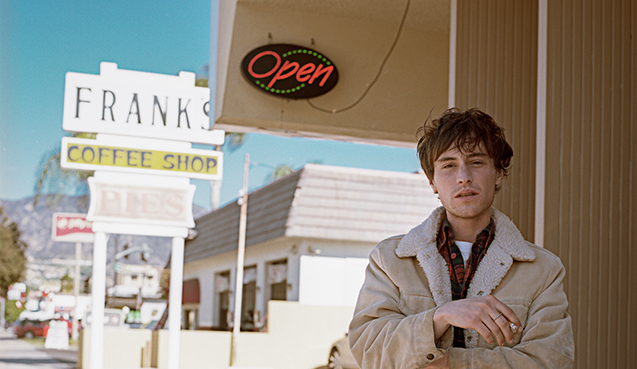 You've been working in the industry for many years now – how has the relationship between artist and label changed in that time?
Back in the nineties we saw labels like Mute and Mo'Wax and we instinctively knew they were ahead of their time because of the relationships they had with artists. I could feel this vibe coming up from hip-hop too, which created a movement we now call street marketing. We saw artists approaching the business differently – acts like Wu Tang Clan. All these elements introduced great change into the business.
Back then, I used to think that one day artists would get the power. That day has come. Now it's always all about the artist. I'm not talking about manufactured pop music here, but for many artists working today, the power now rests with them. They can create music independently and release it without any back-up. It's radically changed the relationship between label and artist.
So why do artists still need labels?
I think they can benefit from good A&R, marketing and international coordination. They can really benefit from that infrastructure. Coordination is more boring and less creative, but it can really make the difference, especially if you want to break the US. The strength of the team behind the artist is still very important. But one thing's for sure – the model has definitely changed. We are moving more and more towards partnerships with artists, and sponsorship, in a way.
How are you securing your business for the future?
By signing the best music! The best thing you can do in crisis time is to ensure quality. It's important for us to be simple in the way we sign our artists. That's it. We're interested in artists who know how to write songs. Artists who know how to sing. Artists who can deliver the best music. It's all about excellence – and timing.
How do you see the industry developing over the next 10 years?
As an industry we need to partner with artists more. We need to share rights with them, sponsor them and help them grow their career. We still have some artists in the world today who sell millions but don't earn enough from their work. We need to figure out a better way of working with artists.
http://www.marathonartists.com/
Photo credit: Courtney Barnett by Danny Clinch