Over the last few years, jazz composer and pianist Peter Edwards has established a name for himself as one of the safest pairs of musical hands in the game.

Initially working with greats such as Gary Crosby and Abram Wilson, he turned his back on a graduate career and threw himself into his music and composition.

It was a move that has paid off - after working with singers Nicola Emmanuelle and Zara McFarlane, he's gone out on his own releasing debut LP Safe and Sound to much acclaim and a MOBO nomination. This year saw him hand picked by BBC Introducing and Jamie Cullum to journey out to the Montreal Jazz Festival and delight audiences on the other side of the pond.

We caught up with Peter to find out more about his experiences, what the future has in store and why he believes knowing the business is as important as the music for new artists…

How did you first get into music?

I'm the youngest of four. By the time I arrived my parents had already arranged for my siblings to have music lessons. My first musical memories are of hearing them practicing scales. There was also lot of music in the house - piano, flute, clarinet and mum and dad's record collection of sixties soul.

How did you begin learning to play?

I wanted to when I was younger. I asked my parents for music lessons and fortunately they were able to oblige. We always had a piano in the house. I started playing the clarinet so there was a lot of music going on in my teenage years. I was either playing the piano or a clarinet in an orchestra or wind band.

My parents really liked the idea of the discipline of it, as a recreation we could get to meet people through as well as learning how to express ourselves.

What attracted you to jazz?

As a teenager my older brother used to come home with Charlie Parker and John Coltrane records. We shared a room so it was by osmosis. At first I was like what on earth is this - then I started to listen to other records he'd bring back and really like the pianists I was hearing. Between the two of us we decided to find out more about jazz so we used to go to Ealing Jazz festival. From there, we met people like Gary Crosby, Denys Baptiste and Alex Wilson, guys who were on the scene then and still are now. I tried to use what I'd learnt from the classical world and find jam sessions to hang out in. Turned out learning theory and piano technique early on was a great foundation so I could pick up things quite quickly.

What was the tipping point where music became your professional life?

I used to go to these jam sessions run by Tomorrow's Warriors at the Jazz Café. I knew Gary Crosby very well who set them up. He kept pushing me, but at the time I was working in the city on a graduate scheme. I realised at that point in my early twenties that I had to really commit. They encouraged me to the point where I finished my job and enrolled in a masters at Trinity Conservatoire of Music and Dance.

It was an important period at the beginning of my career. But when you've got people who really believe in you, it really, really helps. I was house pianist with Tomorrow's Warriors, then Gary would call me to do various events. Abram Wilson asked me to be in his band. We toured all over the UK and did his record Life Paintings.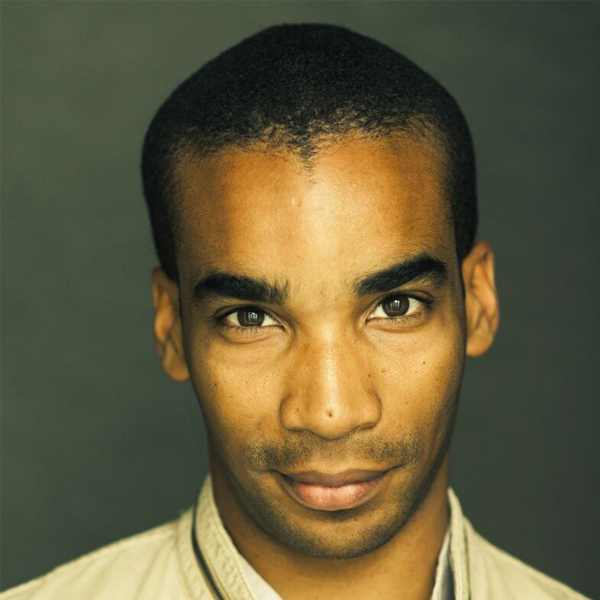 Did you always see yourself as a solo artist?
I'd always wanted to compose my own music. I've always done that, a lot of arranging but I was waiting to find the right people to work with. I decided I was going to concentrate on the trio but I also wanted to take my time. I didn't know much about the industry. When you become an artist, you're suddenly thrust into this world of manufacturing, of having to think about budgets. The LP came out 2014, but in 2010 we did an EP with Jazziotion and producer Tony Platt. I met Tony from working with Abram, he's a legend with Bob Marley on his credits. That 2010 EP was the prototype for the album. Tony agreed to produce and record
Safe and Sound
.
Were there overarching themes you wanted to condense into the record?
At the time, I'd done some travelling around Cuba and South Africa and wanted to condense some of that into the record. There's also a lot of swing in there, melodically driven with really strong rhythmic backbone. Those were my parameters. But I wanted to write things I'd like to play over and over again.
Have you been pleased with the reception?
Pleasantly surprised. When the album was released, we got involved with a publicist to make sure it got to the right people. We had great reviews from the Standard, Guardian and Mojo, and from there we'd started to pick up bookings.
How was BBC Introducing at this year's Montreal Jazz Festival?
I had a great experience. I've always wanted to go to Montreal, to the oldest jazz festival in the world, it was a real privilege. BBC Introducing have supported us along the way over the last two years, with Jamie Cullum's backing it was a real bonus.
We got out there and had a couple of days to soak up the festival. There were lots of artists around who we could meet. The BBC and Foundation had organised a press conference so we were able to meet gig goers, promoters, journalists and bloggers – it was just great, coming away with a performance in a new part of the world, building a new audience.
Any tips for new artists?
Be really good at what you do and don't take anything for granted. Have a really good product, even if it's just the one video for YouTube. Sometimes people who can help you and champion your music, they are getting lots of people sending them music – and you need to stand out.
Get to know the business as much as you know the music - I spent a lot of time working out PRS, PPL, DIY vs record companies. The industry is vast and a long away from me sitting at the piano writing songs. At the same time, there are tools available, you just need to access them.
peteredwardsmusic.co.uk
Peter has compiled a YouTube playlist of video for new artists looking to find out more about the industry. Watch below...