The Loft, Weather Prophets, Wisdom of Harry, Ellis Island Sound: singer, songwriter and multi-instrumentalist Pete Astor has had a hand in some of British music's most joyously wonky pop moments over the last four decades.
With impeccable indie credentials, and a back catalogue spanning illustrious labels Creation, Matador, Heavenly, Peacefrog and now Fortuna Pop!, he's unleashed some of the jingliest, jangliest kitchen-sink pop ever to grace the sixth form stereo.
From the C86 sounds of The Loft, through to the experimental electronica of The Wisdom of Harry and Ellis Island Sound – not to mention his solid solo work – Pete's whimsy and eccentricity has worn many guises.
More recently, he's carved out a successful solo career as a songer-songwriter, working with leftfield musicians on both sides of the Atlantic for theatrical live shows. He's also taken to songwriting research and education, and currently
works
as a music lecturer at the University of Westminster, London.
Now preparing to release his first full album as Pete Astor since 2012, and with collaborators including James Hoare (Veronica Falls/Ultimate Painting), Alison Cotton (The Left Outsides) and Jack Hayter (Hefner), we find him in fine fettle…
How did you first find your way into music? Was it something you'd always wanted to do?
Yes, although I remember thinking it was an incredibly stupid thing to want to do! I also thought I didn't have a hope in hell of ever being in a band and making music. I went to college with the idea of being a musician and amazingly it all worked out.
Do you remember the first song you wrote?
I wrote a lot of utter rubbish from the ages of 13 to 19 - I'm amazed at how long I kept on doing it. The first one that was any good was called
Picture of a Girl
and it's actually just come out on cassette-only label Negative Space. I had a post-punk band in 1980 called Damp Jungle and that was one of our songs. I remember thinking at the time that it wasn't total shit!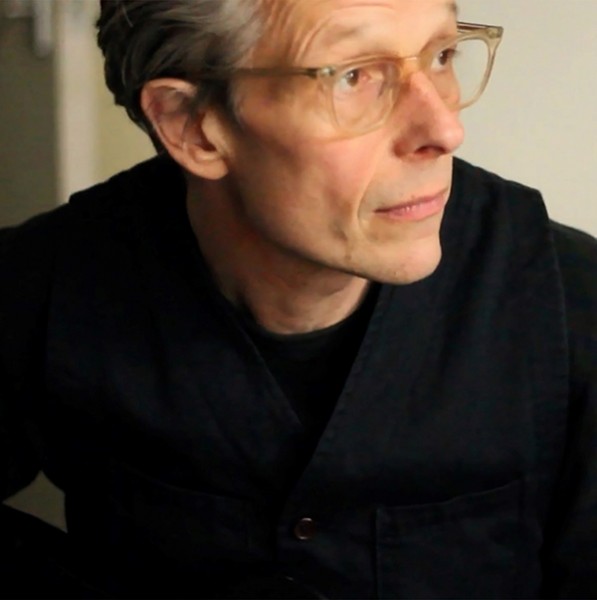 How has your songwriting changed since then, if at all?
It's not really changed much, although it's probably got a bit better. At an in-store gig at Flashback Records [in London] for the release of Picture of a Girl, I performed the song alongside a new one and I definitely think I'm better now, even though it's still the same chords and still the same basic thing!

My other main occupation is teaching songwriting, so I spend a lot of time reflecting on it. Father John Misty said in an interview that writing a good song is a bit like writing a good joke, which I think is a great point. I also think it's a bit like writing a good strapline for an ad or something. It's got a lot less to do with writing a poem or a symphony or something. When you write a really good song, it just hits home. When Kanye West does Black Skinhead it just makes perfect sense before you've even heard how brilliant the track is.

So a good song needs to be direct whereas a poem can take it's time to get to the point?
Yes, it needs to be direct but it should also have a poetry to it too. A good lyric needs to have more, the more you listen to it. A poem doesn't give anything up the first time whereas a song will give you enough to pull you in. But to be any good, it has to keep on giving.

How does a song come about for you? Is it something you'll labour over or does it just appear out of the blue?
It's absolutely something that I labour over for years and years – but it also appears to happen in a flash. It's both. Certainly I'll write a song super quick, but that 10 minutes is the result of all the hours I've put in before.

It's like exercising a muscle, then?
Exactly. A famous golfer once said, 'The more I practice, the luckier I get'. I know that from loads of songwriting research I've done. Loads of songwriters love the idea of saying that songs just appear and it's magic. I understand that because it sounds great, but I also know it's not true. Inspiration only comes with perspiration!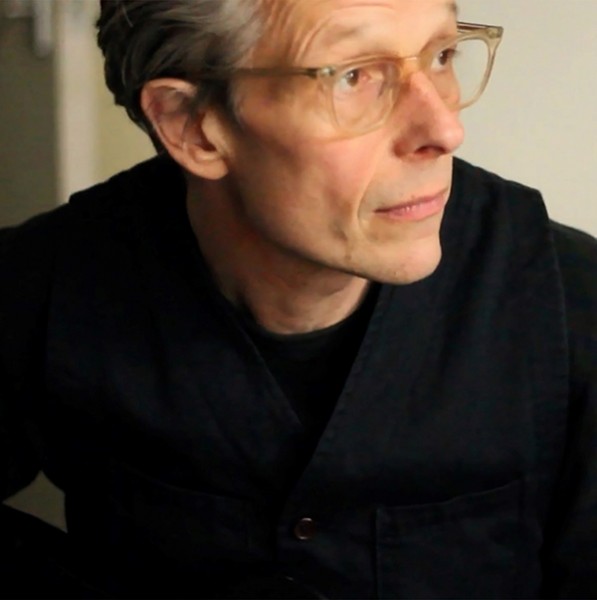 What keeps you going back to writing? Is it like an itch you've got to keep scratching?
I think it's because I'm not grown up enough to let it go! There was a song I wrote on my last album called Mistress of Song, which was an incredibly miserable song about how I'd fallen in love with this mistress of song and she'd let me down time and time again. Why don't I just stop doing this? It is just like an itch I've got to scratch, and one that I always think I'd be better off not scratching. I've spent a lot of my life thinking I should grow up and give it up. But now I've finally given up giving up.

For a long time I've thought we really don't need someone like me carrying on writing more songs – there are more than enough songs! I'm a huge fan of Phil Ochs who wrote No More Song. It's a great one from 1969. He was Bob Dylan's contemporary but he went very wrong and ended up killing himself. He meant it – there was no more song.


Where's your head been at while you've been writing the new album? What's driving it?
It's the same old stuff really! 'Poor me' is always one of the main themes. Getting excited about something, finding someone attractive, meeting someone, it's the same old same old. But I hope I've got slightly better at writing and I'm getting to the point a bit more.
Whereabouts are you now, is the record done?
I've written about 35 songs. I haven't released one since 2011, and I generally write about 10 songs a year, so I've got a few by now. At the moment I'm happy with about nine or 10 of them.
You've been recording with loads of interesting people for this record – how important is collaboration to you? Or are you quite happy as a soloist?
I think collaboration is totally essential. It's brilliant when join up with people and let them in. In truth, it's probably something I've found quite hard in the past. I was in The Loft and we split up spectacularly uncomfortably and we didn't speak for 20 years. Although there were many reasons, it also probably had something to do with the fact that I found it hard to negotiate collaboration. I couldn't do that stuff very well. Being able to collaborate and connect is a great skill.
It's not just about recording, it's about having fun and playing shows and being part of a world. A good song is all about communicating. If you write a brilliant song but everyone thinks you're insane or an idiot, then it doesn't happen. Music is completely shot through with these unheard of geniuses who no one understood at the time. If no one ever said Nick Drake was any good then he wouldn't be any good – even though at the time nobody bought his records. He connected much later.
The independent music business has changed a great deal since your Creation Records days. What do you make of it now?
In some ways it's changed loads and in other ways it hasn't changed at all. Indie music is full of lots of really creative, smart people who probably hate the thought of it but will end up being part of the bigger industry – and that's fine.
It's a commercial industry. This is another thing I've come to realise. I've got no romantic illusions that music is just about art. It's a commercial medium. Art is all about sponsorship. Music is more democratic because it's about what the people decide. A song might be crap but enough people buy it, it will have a voice.
Going back to indie music, it's probably a bit more sown up than it was.
What advice do you have for songwriters and artists now?
I think these days you've got to have a portfolio career, which I have to. There is still a lot of revenue in music, it's just a hell of a lot harder to find. There's still a lot of money in synchronisation and live. As a musician, you have to go out there and get your hands dirty. That idea of being a genius in an ivory tower, with people just waiting to pay for whatever you release, maybe just doesn't exist anymore. And that might be quite a healthy thing…
Tune into Pete Astor's playlist, especially curated for
M
,
here
.
http://peteastor.com/
Upcoming live dates: 15 August / London / Power Lunches // 29 August / Union Chapel / London // 3 October / Nottingham Pop All Dayer / Nottingham.