'I'd reached a point where I didn't really care about other people's opinions. My passion for techno music had no gender.' Says techno trailblazer Paula Temple.

But then the Lancashire-born DJ and producer has never really played to expectations.

Despite her position as a revered DJ and co-developer of one of the first live performance MIDI controllers, she dropped out of the scene in 2006 to focus on social enterprise and charity work.

Having made a blazing return in 2013 with a series of celebrated releases via R&S Records, she also drew growing renown for her hybrid live sets and co-production and remix credits for acts like Peaches, Fever Ray, and the Prodigy.

Now residing in Amsterdam via Berlin, Paula is preparing to put out her highly anticipated debut LP, Edge of Everything – a work of, characteristically, uncompromised noise and intent.

The album will be released on her own label Noise Manifesto, which she set up with distinct purpose – to protect from prejudice and proliferate musical freedoms.

We recently sat down with Paula and spoke about the motivations behind her debut long player, her musical hiatus and the power of electronic music…

What's the thinking behind your forthcoming album Edge of Everything?

I've been feeling compelled to make an album for a long time. Releasing a few EPs and coming back on the techno scene, I decided it was time to give it my focus, but it was also quite difficult because I was constantly touring. It never stops.

Basically, I don't separate how I feel about what's going on in the world with my creativity, it's all intertwined. So, I decided that I wasn't going to hide my fears and hopes, especially as we're in quite an intense time at the moment, politically. We feel the fragility of what's going on, especially as politics seems to be going more right wing. Hearing a lot about climate change and trying to understand that and corporate capitalism as well, and seeing the effects of war and refugee situations. Thinking of World War Two, there's that feeling that we could be there again.

I've got all these feelings and then my love for electronic music, so I just decided to channel all of that into my creativity. In the end, that's what developed this album.


This is your debut LP, why have you chosen to release a full-length collection now?

I make music all the time, but I only feel compelled to finish something if there's a purpose to it. It's not like I wanted to make anything commercial or clubby, I wasn't thinking, "I need to make an album to further my career," or anything like that. I'm completely happy with the way things are going, I'm playing plenty, maybe playing out too much. But it's still my passion, my obsession, and I feel really lucky to be doing this all the time, full time.

I've been creating music non-stop and performing as well, I perform lots of live elements all the time at experimental festivals like Unsound. That's where I get to explore the sound design aspects, and that's where it's more apocalyptic, more experimental. I've never been able to really channel that into a release.

I gave myself a two-week challenge, to make an album in two weeks, which was January last year. It was a ridiculous challenge. I don't usually make a track in two weeks, never mind a whole album [laughs]. The reason why I gave myself such a ridiculous challenge was to propel myself into that mode of making music and catching whatever I was feeling at the time, and what I'd been feeling for a while leading up to that.

It was a chance to get it all down sonically. And then over the year, whenever I was making bits, maybe on a flight somewhere, it was just capturing a feeling and I just thought this is too good to just ignore. By September I felt like I had a selection of tracks that made sense together.

It feels very cinematic; did you have any sort of narrative in mind while recording?

I think I naturally start from abstract, but over the years – and thinking of what influenced me while I was growing up – I loved sci-fi movies, and have always loved sci-fi movies, and I love the sound design involved.

Discovering electronic music when I was young and listening to Tangerine Dream, when I was 12 years old, and being blown away by the synth-y journeys, I would let my imagination go crazy listening to these pieces of electronic music. I've always had those influences.

I guess as a kid I didn't have any life experience be aware of what's going on in the world. Now as a 42-year-old, having been in techno music for, I don't know, 25 years, and always sound designing for my own pleasure and for my performances, it makes sense to explore the more cinematic [avenues]. I seem to be heading in that direction more and more and I think long-term I will probably want to explore this even further, maybe even start to do more with visuals or film, if the project is right. I feel like that's the direction I would like to go into. This album feels like a taste of that.

You've said the record is the result of ruminating of the healing powers of harsh noise, can you expand on that?

Someone left a really interesting comment when I announced my album, that I'd like to quote because it really sums it up. They said, "I'm so glad I found your music, it helps cool the boiling blood in my veins. Thank you so much for your services to humanity."

Now, I find it hard to accept that music can be of service to humanity. But at the same time, I have friends, musicians in other genres saying, it's really important if your music is cathartic or apocalyptic. People want to hear that, because they're seeing what you're seeing too. That quote that I read this morning kind of summarises that feeling and I'm grateful for that connection that person made to my music.

I think noise, or the way that I like to explore noise, it's a mixture of letting go of things that are trapped within you, because what else can you do with them and kind of like a self-medication music. I'm always scared to think, "is that a really selfish way to be?" because I wish I could channel my energies in other ways, to be more helpful. But for some, it's music that helps to get you through a tough time or to understand, or to at least feel, that you're not alone.


You started out as a vinyl DJ, when did you first get hold of a pair of decks?

I was 16 when I got my first decks. I was living in Preston at the time, that's my hometown, there was this cool new café that had opened around the corner from the record shop I used to work at, and for the first time I saw this DJ with two turntables mixing two electronic tracks. I remember one being by LFO, I can't remember what the other one was, but I was blown away. I couldn't believe that this combination of two tracks that I knew sounded completely different in combination.

I love the creativity of that, and with vinyl – so this would be 1992, CDJ didn't exist then – being able to physically touch the vinyl, you can hold it, you can change the pitch of it. That was a more physical way that you can be involved with music than anything else you could access at the time, unless you wanted to get into production with drum machines and samplers.

You co-developed one of the world's first live performance MIDI controllers, the MXF8, do you still have a passion for tech?

I think so, because it's your own unique perspective. To be able to combine everybody's perspective of this synthetic music, I suppose, and keep going with the creativity that's what I really liked.

Developing, or co-developing, this midi controller meant that we could blur the lines between DJing, producing and mixing. A new software that had just come out around that time, early 2000, which was Ableton Live, at that time it was audio linked only. Since then it's developed into a full midi software. But at the time it was linked, so technology was starting to bring together the live DJ and the studio. That just kept me excited and interested in this way forward with music technology.

You took a break from 2006 to 2013, what made you step away and what drew you back?

That was actually the first time I attempted to make an album and failed [laughs]. I remember at the time, wanted to take some time out to make an album, and I was also getting a bit disillusioned with what was happening with techno music anyway. It seemed to have lost its energy and any direction.

Then instead of making an album, I'd just moved to Leeds and I started to get involved, volunteering at first, in community work. I was getting involved with youth projects, like DJ workshops and technology workshops. I ended up feeling compelled to commit myself full time to that. So, I ended up dropping doing an album, and I dropped out of the scene completely. I had all my time dedicated to music projects in the community.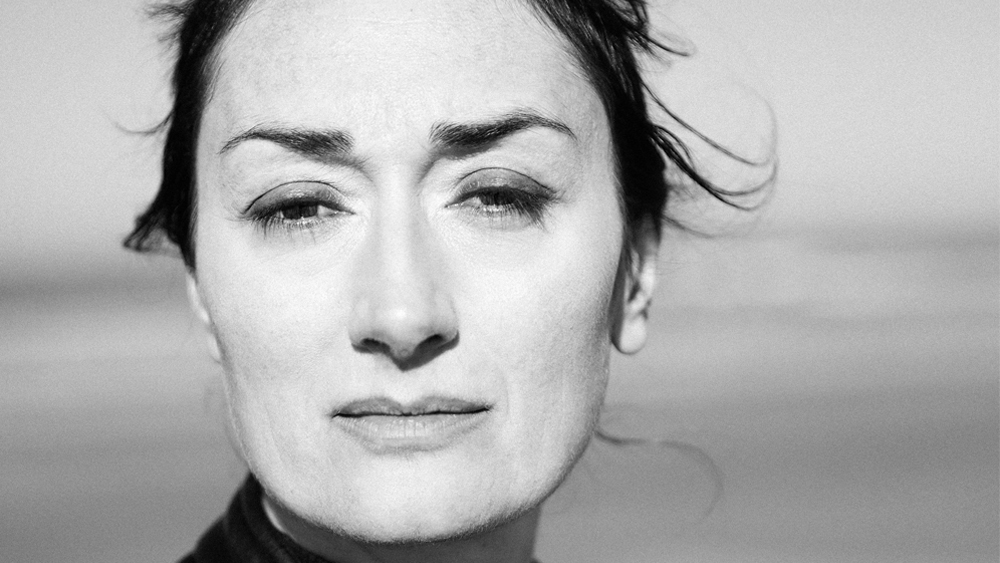 That's a brave thing to do…

It didn't feel brave. It felt like I didn't have a choice. Of course I did have a choice, but this was the thing I could do with the few skills that I had, which had been music technology. And it just felt like it was the best way I could use my skills, which was to share knowledge, to share skills.

It was much more than sharing skills, it's much more understanding people who don't get a fair chance. I was working with disadvantaged young people, kids that were failing at school and kids that were being forgotten about in the system. This could be a way to engage them and help them to believe in themselves again, even if it didn't go anywhere.

Without a doubt, there was no sense that I was walking away from a music career or live music. It didn't feel like that at all. It just felt like the right thing to do.

It was rewarding at first. I think it changed later on when it was getting much harder to get support. Developing this project we needed funding and had to apply for it, and having other people involved and paying for equipment, and finding somewhere where people can go to do workshops. As the project grew it felt less rewarding, because I ended up doing more of the admin work and running an organisation than actually being with the young people that we had at the organisation. That ended up being quite tough, especially with the changes that were going on at the time with funding for charity work or social enterprises. It's a shame that happened with austerity measures.

I was starting to feel as I was mentoring young people it didn't make sense to neglect my own creativity. It made better sense to bring that balance back into my life, but then with the organisation closing, I asked myself, "what do I love?" And I decided I would completely commit myself to that, and it was making music.

You co-produced Fever Ray's album Plunge, what drew you to that project?

I'm not very good at explaining perhaps, but it's really simple in the sense that all the collaborations Peaches, the Knife, Fever Ray, I think they understood first of all, that my music was different than the usual techno. I think they found some strength with what I was making. So, we connected.

There's an understanding, we relate to similar politics, or at least against the status quo that's going on. We're very similar in wanting to fight this. We just believe in standing up for certain things and wanting to use our art or music to say something, to speak out. I was doing that in techno and these other artists were doing it through their style of music too. So, it's really simple, that connection.


What inspired you to set up your own label Noise Manifesto?
When I decided that I wanted to go back into music – this was before I signed to R&S records, before I even made any new music – I decided to give myself a framework, or even a protection bubble of how I want to operate. So, I gave myself a manifesto, which was an enormous manifesto.
I'd reached a point where I didn't really care about other people's opinions. When you're younger you are quite consumed by that, worried about it. I didn't realise how consumed I was, and worried about being a woman in techno music. You're having to work and prove yourself, not only ten times harder but 200 times harder, and still you'll be ignored. You just accept that when you're young and are too scared to challenge that. Particularly as at that time it was completely male dominated.
My passion for techno music had no gender, but I'm still operating in this genre that's favoured towards one gender. After having all this experience with the charity work and social enterprise, and my own experience of misogyny, classism, and homophobia I decided to set up this manifesto as a framework for me to filter who I'm going to work with.
If people react badly to this then great, they're the people I don't want to be involved with [laughs]. Even in charity work, I was working with people who I thought were on the same page, who don't really have good intentions at all. I don't want to open myself up to that kind of experience in music.
The manifesto just helped me feel like I've created my own safe space that I can operate in. And help other people to have their own safe spaces or know that they're safe with me. Then I started making music, and it helped me to make music, because I just felt a bit safer. From that, because I felt safer, I made this incredibly strong music because I felt free to.
Do you have any tips for budding producers and DJs?
I think one of the best things for me, when I fall off track a bit, I try and remind myself to just enjoy my own uniqueness and let that shine. If I ever feel lost, I just try and ground myself to find what it is that's unique about me or my unique contribution. Let that show, express it and people will connect with that.
I feel like the DJs, and producers that really stand out are not afraid to use their own uniqueness and offer something different and striking and aren't afraid of that.
There's so much forgettable music. I listen to maybe 300 – 400 tracks a week. I'm filtering through and I'll pick out maybe 40 tracks and from that 40 tracks I'll maybe be left with one or two that I think "wow, this was worth hunting for two days straight." There's so much music that is just so forgettable. That one track can make the search worth it.
Edge of Everything is released 3 May via Noise Manifesto 
paulatemple.com