From spearheading the nineties Asian Underground movement with his ground-breaking, Mercury-nominated Beyond Skin, to international collaborations with contemporary dance innovator, Akram Khan, (choreographer of 2012 Olympics) Nitin Sawhney is one of our time's most-loved sonic adventurers, a music-maker relentlessly seeking new pastures.
His latest album -
Dystopian Dream
– his first in four years is another experimental, yet personal, darker offering tapping blusier and contemporary sounds. Focusing on political injustice both at home and overseas as well as dealing with the loss of his father, it's possibly Nitin's finest work yet. Coupled with hosting the BBC 2 radio series Nitin Sawhney Spins the Globe and scoring up coming blockbuster Jungle Book Origins, it means he's busier than ever… we quiz him on his latest LP and why he feels less optimistic about the government and political world around him…
Dystopian Dreams is your first LP in some time - what was the thinking behind the record?
My dad passed away a few years ago and with
Dystopian Dream
I wanted to find something that would capture the mood I've been in for the past couple of years. I've been in therapy, it's been a pretty difficult time but this record has been really cathartic in dealing with it all.
It's weird because the prism through which you look at the world changes massively when you lose someone close. It was quite a big deal seeing him die. A lot of things shifted for me in terms of how I looked at the world, at myself and my own feelings. I guess I started off with this title, which is what I normally do, then something emerged from that.
What does the title stand for?
Well it's a strange title because a lot of people think that it just stands for a nightmare. But it's a different thing for me because it's more like being at a point between life and death. The point of it in a way is asking what is the afterlife and what is happening to us now. I didn't get too philosophical. The album is of very real lyrics and music exploring issues and relationships, it's a very honest album but at the same time it's driven by this feeling.
So you always start with a title when making a record?
With
Beyond Skin
I did the same thing. I've found something that
works
for me. It felt right because there were lots of things with the record title that did go deeper than just the surface, about racism and ways of perceiving other people, all kinds of things. I found it very inspiring.
With
Prophecy
it was really weird as it came out just before 9/11. I wrote it that year and I was travelling around the world seeing people all over the place. That record felt for me like we were at a crossroads where we had a choice of going different ways and unfortunately we went down one route. A lot pivoted around 9/11, and it was strange that's how it felt in the run up to that event.
Whenever I come up with an album title, I don't understand it at the time but as I work it kind of clears like a fog where you just have this idea and everything revolves around that. You only really see the full picture later on.
When people heard it, they were like that really flows, it feels like a story. That's good because that's how I felt while making it. As a DJ and composer, I'm used to thinking in terms of how to build projects. I feel like this album has an emotional build to it. It's like a snap shot of where my head's at.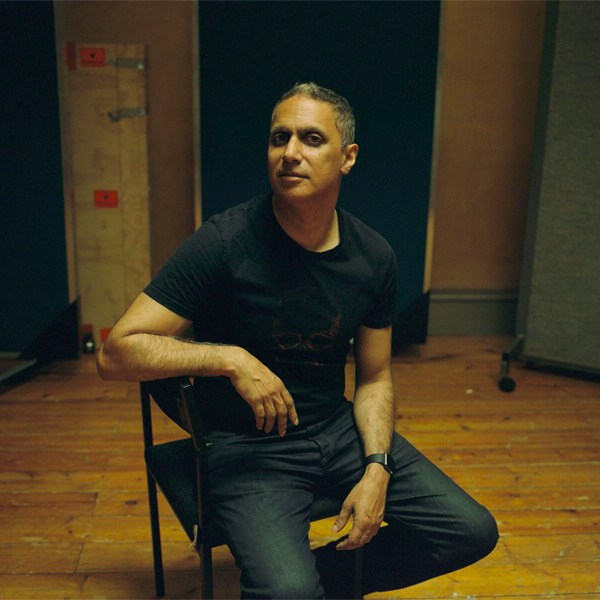 Are you less optimistic about the world than you were before?
I do feel a bit darker about things now, watching what's going on with governments, politics. It's like 'jesus christ – are we going to constantly keep going through the same cyclical shifts'. It's as if people are walking around oblivious and not really waking up to what's happening. I can't believe we've got this government back in.
But then I see this happening around the world, I look at patterns, and now I'm older I look at the same stuff I saw in my twenties. A lot of things I felt then are things I feel now. I don't feel that different. I have a lot of the same interests, ways of thinking, it's strange seeing all these cycles all the time.
What else has been keeping you busy?
I'm musically directing the Jack Bruce tribute at the Roundhouse, featuring Joss Stone and Liam Bailey, a lot of great singers and players, people I admire. It'll be a cool gig - I was a huge Cream fan and I loved Jack Bruce, I know his family very well.
We're touring the album round the country, I'm also scoring
Jungle Book Origins
for Warner Brothers which is a massive blockbuster. I'm busy but it's all cool.
Do you feel comfortable flitting between so many projects?
I find it interesting, as I've come through lots of extremes - I was in a punk band, in an orchestra, I've conducted the London Symphony Orchestra, DJed at Fabric - for me, music is a language which you use to express the different things going on in your head. Sometimes, you get into one mood or the other, and music also accompanies you wherever you are. It's like looking at music as the soundtrack to your life and how you lead it.
How do you stay thirsty for new ways of making music and projects?
For me I love meeting clever creative people. Imogen Heap is a good friend of mine, she's doing really cool things with her gloves and Sennheiser. I try and look out for innovation in club music, as well as orchestral and film scores. If I do listen to electronic music, it'll be like Trentmoller or Burial, something with a bit of edge to it. I guess I'm just interested in looking at different ways of looking at things.
Have you got any words of wisdom for new song writers?
There's a lot of pressure on people, especially given that everyone is trying to survive in a climate where music is being given away free so it's hard for people to get paid. It's very important to keep hold of who you are as there's a lot of pressure to compromise to fit into other people's expectations. For me music doesn't happen in any meaningful way unless it starts from catharsis or expression. If it starts from a place of wanting to please others, then for me it can't be music. Always start from what you feel and not what other people feel.
nitinsawhney.com
Dystopian Dreams
is out now.