Nina Whiteman is an innovative composer whose creative spark is derived from unusual stimuli.

She also sings with Trio Atem (flute, mezzo, cello), who have an appetite cross-genre projects and new commissions.

Her career so far has been marked by an openness to working within both acoustic and electroacoustic mediums, augmenting the patina of traditional sounds with future leanings.

She also ventures outside the sound world for her inspirations, using science concepts and broader arts disciplines to shape her writing.

Her latest piece Mazes Vortex, premieres at Matthew Whiteside's The Night With… event next week in Edinburgh and Glasgow, and features Emma Lloyd and Joanna Nicholson.

The work centres on Nina's fascination with mazes, concentric circles and repetition. It requires performer interaction and a degree of improvisation which will ensure every performance is slightly different from the next.

We caught up with her to find out more about the concept, and hear how she first got drawn to composition…

How and when did you first discover your love of composing?
Through a love of performing from a young age, and a strong desire to collaborate with others to make something imaginative. This began around the age of six (soon after I started piano lessons). I instinctively wrote a piece for myself by listing a series of note names on lined paper. This was certainly not an indication of prodigal talent, but secured a fundamental connection between being a performer and being a composer. During my time as a music student, I formed a contemporary music ensemble with a number of others, and we performed our own work, and had a lot of fun. This was pivotal, and led me to pursue composition as a career.

When did you first find your voice, and what has influenced your style most?
This has been a gradual journey, featuring some landmark discoveries that have definitely impacted upon my approach. Attending the Huddersfield Contemporary Music Festival was a real ear-opener in the early 2000s. Here I was exposed to all sorts of music and some brilliant performers. Composers I've been particularly drawn to include Kaija Saariaho, Rebecca Saunders and Helmut Lachenmann.

Where do you derive your musical inspiration?
I like to venture outside music and bring ideas back inside. Recently, my focus has been on capturing scientific concepts and creating sonic versions of them. This has included Vera Rubin's breathtaking discoveries concerning dark matter in the universe (leading to a piece for Psappha titled The Galaxy Rotation Problem and a commission from Ealing Youth Orchestra – Dark Matter Sounding).

And more recently, I created The Astrolabe Series based on the working principles of the astrolabe (tied to Hypatia of Alexandria – a fourth century astronomer, philosopher, mathematician). My latest fascination is with mazes and labyrinths. More on this in a moment…

You work in both acoustic and electroacoustic fields – what draws you to experiment with the latter?
Beginning my PhD at the University of Manchester in 2003, the same year that the MANTIS (and later Novars) studios came into being, was opportune to say the least. This opened all sorts of avenues for me in terms of developing my skills, and with respect to revealing a limitless timbral palette. Tied to the launch of the studios was the ensemble Kairos (led by Gavin Osborn), which was another collaborative adventure, this time combining live instruments and electronic forces. Amongst all of this I became really interested in performer interaction, as well as leaning towards prioritising timbre in my music. I'm now very selective about how/when I work with electroacoustic media, but the influences remain in my instrumental writing.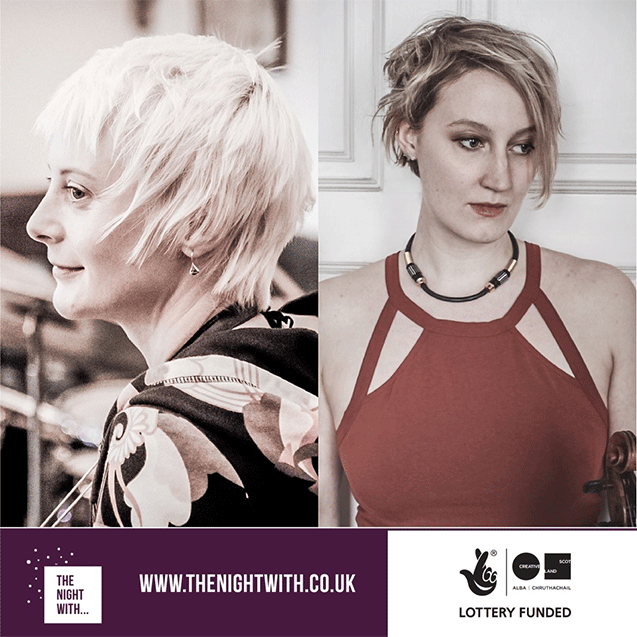 You've been co-director and singer with Trio Atem for many years now. How have your experiences with the trio shaped your approach to composition?
My work with Trio Atem has had a really significant impact on my music. We formed to play Helmut Lachenmann's magnificent
temA
(1968) 10 years ago, and detailed work on this single piece of chamber music over several years has been an absorbing learning experience. Of course we've commissioned many new pieces, too, and being on the performer's side of proceedings makes me acutely aware of the responsibility that composers have towards performers as well as the opportunities that exist to be grasped concerning the players' creative potential. I'm enormously grateful to my trio collaborators Alice Purton and Gavin Osborn.
Your brand new work, Maze-Vortex, premieres next week – what was the inspiration behind it?
Mazes. Performer creativity.
We understand it incorporates looped material – what do you find most interesting about that process?
In this particular setting, it's really about what happens to us when we're lost – walking in circles, repeating paths without realising. The performers have control over the number of loop repetitions in most cases, handing them a degree of agency concerning the pacing of the live performance.
How does it relate to your previous piece, House of Mazes?
It's a sequel without text that explores similar preoccupations.
House of Mazes
draws on a constellation of ideas ancient and modern, particularly Danielewski's novel
House of Leaves
(2000). In
House of Mazes
, listeners are led through interconnected mazes and convoluted solo passageways. Players must negotiate idiosyncratic semi-graphic maze notation, and navigate pathways according to changing rules and algorithms. Each maze demands a different mode of performer interaction:
Maze 1: A game; an attempt to deceive; a race with forfeits.
Maze 2: Alienated, the flute player must locate the cellist, and follow her, in a maze of three dimensions.
Maze 3: Uncharted territories are explored via illogical maps, portals, and braid passages that trigger new expeditions.
Maze 4: A labyrinth with a single path?
Maze-Vortex
features a single more intricate maze…
What were the biggest challenges you encountered when composing Maze-Vortex?
Furthering the intricacies of my maze notation, without rendering it unreadable, and remote collaboration on highly detailed/nuanced sonic material. I've had a lot of help from Heather Roche's excellent clarinet blog on the latter, as well as generous input from the performers.
What did you learn from the process? 
Much of the learning is just around the corner as I work with the performers in the run-up to the premiere. The piece is very much designed to place emphasis on performer creativity. Players are asked to develop the rules for interaction in the maze as part of the rehearsal process, leading to an over-proliferation of instructions, an excess of detail, and a feeling/impression of lostness. I'm very fortunate to be working with extremely committed and experienced performers Joanna Nicholson (clarinet) and Emma Lloyd (viola), and look forward to the adventure that will emerge in the coming days.
What else is keeping you busy this year?
I'll be extending my work with mazes and labyrinths to create a flute piece in one breath (commissioned by Kathryn Williams), and a solo cello piece for Alice Purton (Trio Atem), as well as planning an interactive installation that enables audience engagement with the maze concepts. This latter project is part of a series of installations that Gavin Osborn is commissioning. Alongside all of this are Trio Atem's 10th birthday celebrations, which include a series of commissions and a tour funded by Arts Council England.
The Night With…  takes place at 7.30pm on 11 April at The Rowntree, Edinburgh and at 7.30pmon 12 April at The Hug and Pint, Glasgow.
www.thenightwith.co.uk