Myths and controversy has often surrounded the Mercury Prize. From being too populist to too niche to not enough folk music or jazz, the organisers have often found it hard to please everyone.
But then the competition, which last year crowned Scottish hip hoppers Young Fathers, has strived for over 20 years to provide a snapshot of the last 12 months in music, an almost impossible task due to the deeply personal nature of the subject it aims to celebrate.
Mike Flynn, editor of Jazzwise and bass player is one of the longest serving members of the judging panel. He's one of the 12 members of the team who've sifted through the best part of 300 albums and will be at the event this Friday (20 November) to help decide the winner.
We caught up with Mike ahead of the award to take a peek behind the velvet curtain and learn more about how the winner is crowned…
How did you get involved with the award?
The Mercury team have a lot of contacts across the whole industry. I hate to be called the 'jazz judge' but that's clearly my area. A few years ago I was the jazz editor at Time Out prior to it going free. My predecessor on the Mercury panel in the jazz area was John Lewis, who is a freelancer now and
works
for the Guardian.
John was the music editor at Time Out. After he left, the Mercury guys were asking for recommendations, my name came up and I was successfully interviewed. My first year was 2008. Although jazz is definitely my area, I've always had a very broad musical outlook.
How does the judging process work? Have you got to listen to every release?
If I said I listened to every album end to end, then I'd still be listening to them now. The whole point of the panel is that we're all from different areas of the music business. A lot of us are musicians, I play bass myself, have been playing it for over 20 years. So we have a lot of experience between us of different types of music. My ears are highly tuned to every aspect of an album, whether that be the production, the songwriting or quality of the performance.
It's also an exciting time because it's such a level playing field these days - anyone can make an album sound brilliant. So you know the result is the choices that the person, artist or band have made in terms of production. Those are the kind of factors that I listen for.
What do you listen for?
Once you've done this process a few times there are key factors jump out at you immediately. It's an inexact science as obviously listening to music is very subjective. But one of my key things is to ask does it get to me, move me, does it inspire me in some way?
I try to listen as much as possible and literally put any kind of album on and judge it. Especially now we work from an iPod rather than 300 CDs. So it's a blindfold test in a way. While certain, bigger names will jump out, you've also got loads of unknowns and debuts - it's a real mixture. I dive in and be as fair and as objective as possible. But I'm also looking for something that's going to move or excite me.
So you have a list of criteria you're looking for?
Yes a balanced list – also one of the best things about the Mercury is that it's so broad. It's wanting to reflect the whole cross-section of music - regardless of genre or sales. That's the huge positive of bringing all these artists together. It's a snapshot of a year in music.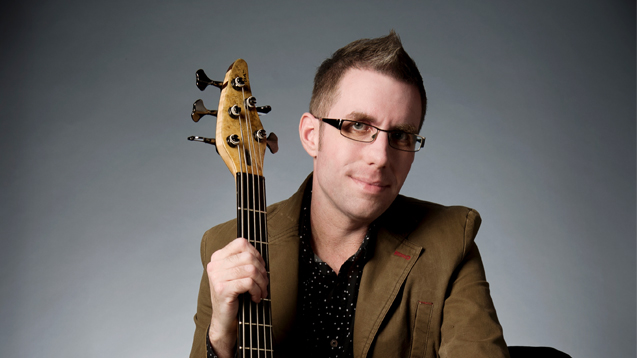 Do you get much discussion time with the other judges?

We have the one meeting before the shortlist is decided. We have this longlist and that's the only time we get to sit down and discuss the competition. Again, some people like John Kennedy, the guys who've done it before prepare for it. We also have a bunch of musicians on the panel like Anna Calvi, Corrine Bailey Rae, Nick Mulvey - they are very articulate as well. Everyone comes to the table fully prepared, keyed up and passionate about the albums. It's a really productive three hour meeting that we have.

There will be people who like certain albums more than others. But we need to reach a consensus on a shortlist of 12 so there is this feeling of working together. But inevitably there will be music on there you don't like. You can't pretend that each of us loves every album. The point is that each album has its own merits and deserves to be there.

How do you try and get a fair representation of genres?

Having genres now is really difficult. Alexis Petridis did a piece in the Guardian about the list, saying that there aren't any overall trends in music. That's because there aren't any. You could say EDM is a trend but that's entered the world of pop music. These sort of boundaries don't really work. The list has become increasingly diverse. In 2013 we had Roller Trio - fantastic – the next year there wasn't a jazz album. The year after we had the Jon Hopkins record - there was a consensus that that was one of the best records that year. To have instrumental music being included next to more poppy stuff is great. Audiences are more up for being challenged these days and are less bothered by how music is labelled. I know plenty of jazz musicians who love electronic music, who play rock music, maybe as a drummer or in the horn section. Genres are irrelevant, it's about playing music you're passionate about.

Is there anything you'd change about the selection process?

I don't think it could me made any fairer than it currently is. Many of the selected artists have made their albums at home. You've got to have some resources but the whole process is more democratic than ever. I think the guys who run it do an exceptional job in terms of the judging, the public presentation of the prize.

You've only got to look at last year's winners Young Fathers, an edgy experimental record – that was an honest decision by the panel that night. That's one of the great things about it.

What happens on the night of the event itself?

The event is always exciting but also quite nerve-wracking as it is always done on the night - some people imagine that we all turn up and the winner has already been decided but that's not the case at all. Essentially each album gets a fair hearing and we all make the positive case for each one to as to why it should win - but inevitably we have to get down to the winner and that means getting rid of 11 of the albums - which is never, ever easy, especially if there are one or two of your personal favourites that get knocked out of the running (which of course there always is). If there's no clear winner between two or three albums at the end then it can come down to a show of hands to vote the winner - which is a very tense time usually - but sometimes there's a clear winner. It is a subjective process but often as the arguments progress a few begin to emerge as stronger contenders. From those it eventually comes down to just one. I think it's going to be a very close call this year for sure…

The overall winner of the 2015 Mercury Prize in association with BBC Music will be announced on BBC Four and BBC Radio 6 Music on Friday 20 November. BBC Four coverage begins at 9.30pm.