Prolific creator Luke Styles started out as a teenage actor before falling under the spell of classical composition full time.
With a background in jazz, and a musical upbringing spanning classic rock and pop, his own sound takes an eclectic form all of its own.
The former Young Composer in Residence for Glyndebourne excels in creating music for opera, theatre and orchestra.
Over the last four years alone, his
works
have been performed at the Royal Opera House Covent Garden, the Vault Festival and the Commonwealth Games 2014.
Throughout his career, Luke has been heavily involved in collaborative and multi-disciplinary pieces that explore diverse worlds including cabaret, science fiction and war.
As one of the first creators to receive support through the PRS For Music Foundation's new Composers' Fund, he's also been able to work closely with librettist Alan McKendrick and conductor David Bates on the musical language of a new (and perhaps the world's first) neo-Baroque opera.
We learn more about the project, what first got him started in composing and why 2017 is going to be his busiest year yet...
What music did you grow up listening to?
A whole range of music really. I was playing a lot of jazz (double and electric bass were my instruments) and this is what my friends and I were interested in at school.
My parents listened to the classic rock and pop of their generation, so I grew up with things like The Eagles or Annie Lennox playing in the car. I was taken to a couple of family orchestral concerts as a youngster but then didn't really engage with live classical music again until I was about 16.
My high school had a great music department (it was a selective performing arts school) so I was introduced to core 20th century composers such as Ives, Berio, Ligeti, Boulez, Stockhausen, Stravinsky, Schoenberg, from about age 13 and this really lit the composing fire in me.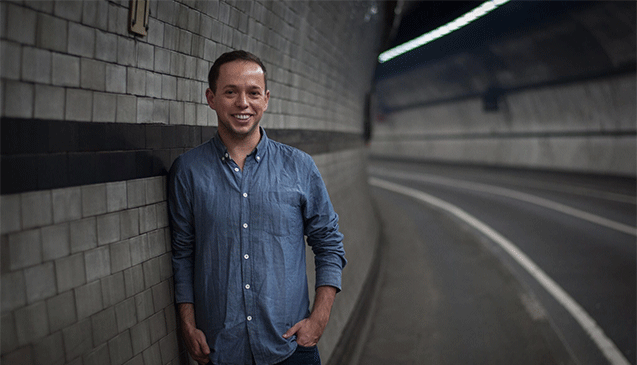 How did that inspire your own music-making?
Hearing the possibilities of what music could be from these composers certainly inspired me to experiment with my own composing. Equal if not more influential than this though was my experience as a teenage actor (I did some film and television work as well as many plays).

I felt frustrated as an actor and wanted more creative control - and it was for this control and self-expression that I turned to composing, seeing in composition a way to shape and create my own artistic ideas in a much more fulfilling. This connection between acting and composing has stayed with me throughout my composing career, and has been a driving force in my composing for opera and theatre.

When did you first begin composing?
I was improvising from the first taking up an instrument (the flute at age eight) and this became more sophisticated with the experience I gained as a jazz musician. But my first 'proper' fully notated compositions began when I was about 16.

How has your sound evolved over the years?
Hopefully I have gained a greater mastery of technique and confidence in my own voice. My sound responds very much to the brief I embark upon. So for my recent opera of Macbeth for Glyndebourne, the sound world is hard edged and fast paced, whereas for works like The Girls Who Wished to Marry the Stars for the 2014 New Music Biennial the work was for a mixed jazz and classical ensemble and dancers, so it linked into a recognisable jazz harmonic language and had a very clear rhythmic drive for the dancers. I feel I can be a bit of an aesthetic chameleon but everything I compose is distinctly me and to see this I think you need to look at my rhythmic shapes and counterpoint.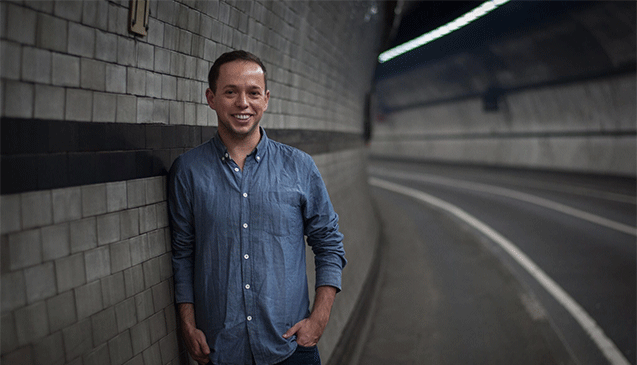 You were among the first wave of recipients of the Composers Fund – what impact did that have?
I have used the Composers Fund to undertake pre-development work on a new opera. What this meant for me was spending time with my librettist (Alan McKendrick) in Glasgow, starting from zero and creating a concept, scenario and a host of characters together.
Talking about drama and music together and thinking globally rather than in individualised disciplines is crucial for the success of a theatrical work I believe, and having time to make sure this happens at the beginning of an opera-making process is something I have fought for on each new opera project of mine.
Simultaneously pre-development has meant working together with conductor David Bates and La Nuova Musica on the musical language of this opera. It is what I call a Neo-Baroque opera, something which is entirely my musical voice but within the conventions of Baroque opera, so utilising things such as figured bass, the Da Capo aria, different forms of recitativo and vocal ornamentation.
This has been a fundamental aspect of work for this opera and something which I have never undertaken before, that being working with a conductor and musicians at such an early stage of an opera's development, but because of the specific aesthetic of this project I can't imagine having started to get inside the sound world of this opera without this pre-development work having taken place. The impact that this has had is that I feel very confident in knowing how to craft my Neo-Baroque world and where the limits of my voice are before crossing over into pastiche, which is something I will avoid at all costs. I also fully understand the characters and the world I am building in this opera.
Doing this work that the Composers Fund has made possible has given the project that extra push it needed to bring international partners on board. The work has now been commissioned by Opera Philadelphia, with performances planned for the US, the UK and Holland. This is a big step for my career as well as the opera itself and is a step that I believe the Composers Fund played a crucial role in taking.
What does 2017 have in store and what are you working on at the moment?
Right now I am finishing off a song cycle for Aldeburgh Music. It is their 2017 Friday Afternoon songs. They have commissioned me to write a set of 12 songs for young people (seven to 18 years). This is a project that has been going since 2013 and builds on Britten's own Friday Afternoon songs. The set will premiere in 2017 and be performed and promoted around the country (and world) throughout the year.
Alongside this I am continuing to sketch the new opera I have been working on as part of the Composers Fund. The opera won't actually premiere until 2021, by Opera Philadelphia, but we have development sessions to test the first few scenes of the work in January 2017.
After January I will turn my attention completely to a new opera for an Australian opera company (I can't announce the full details quite yet). I have always wanted to write a significant work for an Australian company on an Australian theme and this opera will tackle the figure of Ned Kelly, one of Australia's iconic historical figures. This opera will then premiere at a number of Australian festivals throughout 2018.
Looking beyond 2017 I will start composing a song cycle for the tenor Mark Padmore and chamber orchestra (premiere 2018/2019), and a new dance work for a British dance company.
Find out more about the Composers' Fund at 
http://www.prsformusicfoundation.com/funding/the-composers-fund/
http://www.lukestyles.com/