Electronic experimentalist and self-confessed hardware geek Luke Abbott is a master of pagan hypnotics and pastoral eccentricity.
Since 2006 he's been building a sentient body of work that trips off its own internal artificial intelligence.
As a musical outsider, he's happiest when he's lifting the bonnet on musical hardware and pushing the boundaries of accepted recording techniques.
From circuit-bending old kit to soldering his own modular synths, the process is the most important element across his work.
Over a series of releases for Notown Recordings,
James Holden
's Border Community and now his own label Buffalo Temple, he's explored the outliers of electronics, creating everything from wonky club tracks to beatless ambient detours.
His latest release,
Music For A Flat Landscape
, is an original score for British film
The Goob
by writer and director Guy Myhill.
It's a coming-of-age tale set in Luke's native Norfolk and proved to be a perfect vehicle for his textured sonic inventions.
Here, we learn about the making of the record and hear his views on the current trend for analogue equipment and electronic improvisation…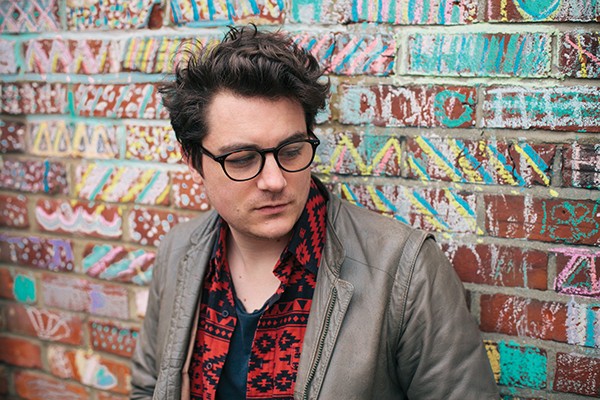 was largely improvised and heavy on the modular synths – how did you get into that sort of music-making? Was it a slow evolution?
Improvisation was where I started when I first got into solo electronic music. Before I started putting records out I was mostly making mostly free-improv noise music, around 2006 kinda time. I'd play with simple drone circuits I'd build, Ciat Lonbarde synths and circuit bent and hacked stuff. Then I got into making programmed music, and that was interesting for a while. But playing live a lot can have a big effect on your music, and for me it's kind of pushed me back into making improvisation central to what I do, to keep it interesting.

What attracted you to analogue equipment?
There's a lot of focus on the word 'analogue', for a lot of people it seems to equate directly to the idea of credibility, which it really doesn't. The fact is, there's a lot of music equipment out there that do very specific jobs, and I've got very specific ideas about how I want things to work, so I end up using what I need to use to do what I want. The thing that I'm most interested in with equipment is hybridisation, getting all the different levels of technology to work together in a particular ways, to try and create systems that are interesting to perform with.

The album was recorded live – how did that affect the sound and atmosphere of it?
All of the tracks on the album were recorded as live takes, in a barn. Some of the tracks on my first album were recorded as live takes too, and about half of the tracks on my Notown EPs were also recorded that way. It's just how I work some of the time. There's a lot of advantages to recording in real time, some disadvantages too, but ultimately it's just a fun way to work.

How does your studio work spill out into the live space? Is your approach very different?
Recently I've found it impossible to think about my music without considering recording and live as the same thing. But I've had a few other studio projects going on which are just studio things too, soundtrack work, mixing stuff etc. It's fun to switch between projects like that, but I'm always most excited to get back to my own work.

How do the musical outcomes differ?
When I'm in the studio the sound is really good, so I pay more attention to smaller details. But when I'm playing live the sound is always different so I'm usually trying to adapt how I play to the sound of the PA system and room. I think my music becomes more about bold gestures in a live situation too, whereas the studio vibe is more contemplative.

How do modular synths alter the decision-making process in music composition?
Music composition is a very broad term that encompasses a vast number of approaches which are constantly expanding and developing into new techniques with new applications, it's like a Deleuzian rhizome or something. Modular synthesis is caught up in that flow right now, and it's pretty exciting to see how wildly that world is developing with so many small companies making such a diverse range of new tools. Modular synths are all about the ability to create bespoke music-making systems, but then the same can be said of Max/MSP.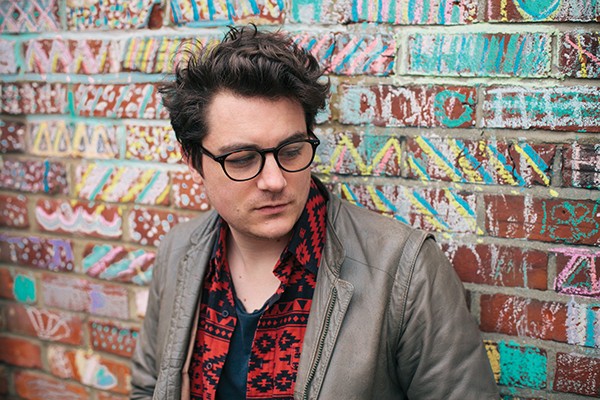 I like building things.
What did you learn from that process?
Don't put a hot soldering iron on your jumper.
How did you make your new record Music for a Flat Landscape?
The majority of that record was played on a Prophet 600 [analogue synth]. I recorded a lot of different takes like sketches of ideas, and I recorded a second track on top of some of the ones I liked. There are a few drone textures from the modular synth too, one track was made with a Casio SK-5 [keyboard] and a looping tape recorder, and one is some manipulated gong recordings. I wanted a sense of spaciousness to the music, so I didn't want more than two or three things going on at once. A lot of the time I was recording through saturating tubes to get that slight roughness to it, because I needed the music to feel a little bit dirty, like a standing in muddy field.
As it's a soundtrack, did your approach really differ this time?
Obviously the music needed to be right for the film, and the film was shot in the kind of environment I grew up in, the very flat rural Norfolk landscape.  So I kind of knew instantly what I wanted to do for it. The music is spacious and slow and textural, and it has this feeling about it which I don't think I can explain properly, except to say that it's like when you're very far away from other people but you feel very close to the universe.
The new record has been released on your new label Buffalo Temple – what else is in store for the label?
I've got a couple more records in the
works
that I'm hoping to get out this year. The next one will be some more ambient music, something I've made with my friend Jack Wyllie.
What's your musical taste like? What do you look for in music?
That's an almost impossible question to answer because, like most people, my taste in music is varied and always changing. I listen mostly to vinyl at home, and I have wall hangers I got from an old record shop. From time to time I put photos up on my Facebook page of what's on the wall, so you can go there and look if you want to see what records have been playing in my house -
https://www.facebook.com/lukeabbottofficial
http://lukeabbottmusic.com/
We interviewed Luke Abbott for our Hands-on Hardware feature in the latest issue of M magazine.