Lisa Brown and Martin Hoyland formed tripped-out alt-folk outfit 9Bach back in 2005.

Since then, they've been ladling generous measures of harmonium, harp, piano, percussion and guitars into their heady brew, riffing on the memories of Welsh pastoral folk and Celtic lore.

Lisa, as the band's lynchpin, commands through her mesmerising vocals and gentle native tongue, while the band, which often swells to a six-piece, glide around her.

It's a formula that has seen them grow and flourish into one of Wales' – and the UK's – most vibrant folk acts.

Their latest album, Anian, was nominated for the Welsh Album of the Year 2016 prize. They've also received funding through the PRS for Music Foundation's Beyond Borders scheme, allowing them to take their music around the UK on tour this year.

We recently caught up with Lisa for our Folkways feature in the current print edition of M to learn more about her enduring love affair with the musical mythology of Wales…

How did you first discover traditional Welsh folk music?
I don't remember ever discovering it really, when you've been brought up in a close knit Welsh community it's hard to avoid. I was forced to sing in Eisteddfods as a child, I'd learn at least 2 folk songs a year off by heart purely to compete with them! You learn them in school and learn some from your grandmother, it surrounds you.


How has it influenced the music you make yourself? Why does it inspire you?
I have a strange relationship with Welsh folk songs in terms of being free with them. In Eisteddfods you are penalised for breathing in the wrong place or not keeping the timing right on a specific word...I remember it being suffocating as a child, to be marked and adjudicated on a song I sang from the heart. I've rebelled against that in 9Bach, who says I can't sing them instinctively and truthfully?

The music I make now in terms of 9Bach is heavily influenced by the old tradition of storytelling through song, tragic stories still inspire me, and forces me to write songs about injustices or question things that are wrong in this world. I just tend to go for the political side of things rather than the love and heartache that's quite often found in old Welsh folk songs. It is our soul music, that's why I will always sing them with feel and from the heart.

Do you find it easy to tap into that ancient culture?
Yes I do! And I specifically love to hear these old songs sung with voice only, they are much more free. We've always had timing issues when we work on an old folk song in 9Bach as I hate to put them in a strict timing. The band tend to follow me, if I hang on a note for long, they'll follow. They read my back and my body language. It's great because I never sing them the same every time - that excites me. Surely that's how they used to sing hundreds of years ago - instinctively!

Do you think the traditional folk vernacular is still strong in Wales?
Yes I do, there's been a resurgence with people like Gareth Bonello, Plu and Georgia Ruth who are all exploring different strands, but Wales is still searching for a strong identity on the world stage.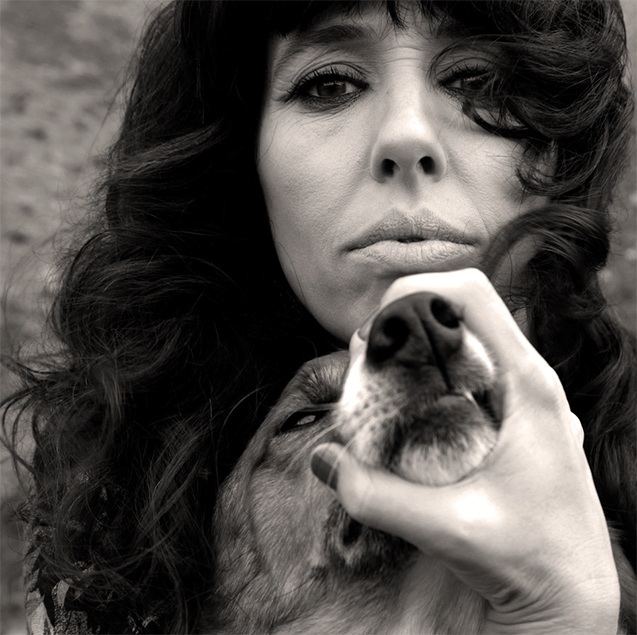 Is it still relevant in today's society – if so, how?
Yes, the artists are making it relevant by talking about modern themes. We are all approaching it musically in a completely different way, and not falling back necessarily on the traditional way.
You've got a tour coming up in February – what can we expect from that?
Rave anthems and strobe lighting if I had my way!
Apart from that, what's next for you? A follow-up to Anian?
Writing the next album in between trips to Australia and New Zealand and the summer festival season.
You've had support from the PRS Foundation's Beyond Borders fund – how has that helped?
It wouldn't have been such a long tour without it... it also meant we could take our music across the whole of the UK. There's something special about taking the Welsh language out of Wales and engaging with an audience that truly connects through the music.
http://www.9bach.com/