Multi-platinum selling, double Brit Award winner Lemar is one of reality TV's lasting success stories.

Having first appeared on BBC talent show Fame Academy back in 2002, he's gone on to release a string of top 10 singles and albums, and has performed with the likes of Lionel Ritchie and George Benson.

He's also shared the stage with Beyonce, Mary J Blige and Justin Timberlake, and featured on the Bandaid 20 charity single.

Following a five-year hiatus, the R&B singer-songwriter returns with his brand new record The Letter, released next month.

It's an ambitious set that features reworkings of classic tracks by Al Green, Sam Cooke and Van Morrison alongside a clutch of retro-soul inspired new numbers.

Recorded with legendary producer Larry Klein (Joni Mitchell, Herbie Hancock, Norah Jones) in East West Studios in LA, Lemar was keen to recreate that authentic R&B sound.

Here, he chats about the recording process and explains how his experiences with Larry have changed his approach to music forever…

What's the first record you ever remember hearing?
Probably Stevie Wonder's Master Blaster Jammin. That's the one that springs to mind first. It makes me think of summer and my brother's chopper bike.

When did you first know you wanted to get into music?
I've always had an affinity with music. The first time I realised it might be possible was when I was 15 or 16. I was singing in my living room and the guy who lives opposite, called Digi, was a mix engineer and overheard me. That's how I first got into the studio and started recording.

So you're new record, The Letter, is nearly out. What made you want to do a retro-inspired album?
Since my first single, Dance With You, fans have always said I remind them of an old soul singer. But I never thought it was the right time to do a proper soul album, until now. I was keen to get out new material. But this time, with my sixth album, I thought, 'why not?' So this is a homage to a few people that have inspired me. I've recorded a mix of new and existing material, and was determined to give the album a raw, live sound.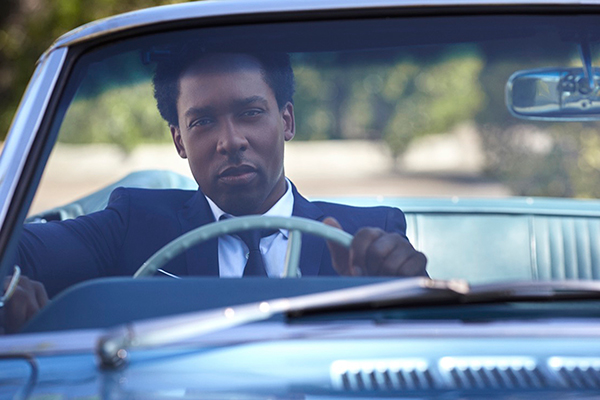 Concept-wise, it was a while in the making. I had a list of about 200 songs I thought I might like to record and it was a case of figuring out how to make some of them work. I got in touch with Larry Klein – an amazing producer – who's totally immersed in soul. He's worked with Herbie Hancock, Tracy Chapman, Joni Mitchell (who he was married to). We got the list down to about 40 songs, then 25, then he threw in another few that I hadn't considered. I lived with all of those for a month or so until we got it down to 15. Only seven appear on the album, the rest are new songs.
Some of the songs are classics performed by Al Green, Sam Cooke and Van Morrison – how did you make them your own?
It was a bit daunting but I felt really inspired working with Larry because he understood the vision. I 100 per cent trusted him to get the sound I wanted. He brought together a bunch of musicians that I could have only wished for: Vinnie Colaiuta, one of the best drummers in the business and the Water Sisters, who've sung on every soul record ever! I remember being in the studio recording a version of Diana Ross' Some Day We'll Be Together and the ladies asked if I wanted them to do the same arrangement they did on the original. I was gobsmacked! They'd sung on the original version when they were 16! Being in that room with them made me find the extra five or 10 percent extra!
What Lemar traits and ticks did you bring to the songs?
I can be too much of a perfectionist sometimes so on this album I wanted to find a producer who really got it. It helped me to really let go in the recording sessions. I wanted to be in the moment.
Can you tell us more about the recording process?
I didn't rehearse much beforehand. I'd run through the songs, and knew most of them already. But on the recording days, we'd go in the studio, jam for a bit then do two takes of each track. That's it. I vibed off the guitar and keys, and made sure I was completely in the moment. It felt quite live and raw.
I've never recorded an album in this way before...
Can you tell me more about the new songs on the record – how did they come about?
I wrote and produced my last album and felt a little bit burnt out, so I wasn't totally in the writing space again. So I worked with Jack McManus and Tim Woodcock. It was hard to select the new songs that should sit along the classics. We had to make sure they were of a great standard. We recorded them in the same way, same studio, same band, everything. I feel that it all
works
seamlessly.
What insight do you have from working with Larry Klein?
I've never recorded an album in this way before. Nowadays you write a song, record it in your studio with a producer and then, if you want live elements, you call in a drummer or guitarist to overdub. I've never recorded in a situation where we all jam, and that's it.
The way Larry directs everyone is amazing. We'd record a take, and he'd whisper in someone's ear to make a slight alteration and we'd all instantly react to those very small changes. I found the process much quicker and more rewarding.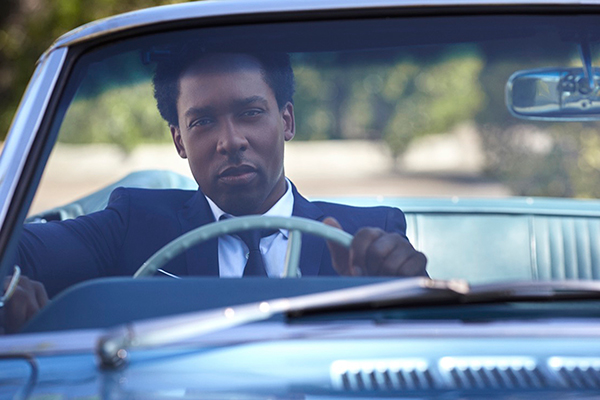 Yes. Often, you hear your own thing and can be naturally drawn to a particular instrument. But he's listening to everything as a whole so he can sculpt the overall sound as we're jamming. I really enjoyed it. Moving forward I'd like to record songs conventionally and then go into the studio with a full band – as opposed to calling in people individually.
You're going to do album sessions from now on?
Exactly! Back in the day, that's how people used to record an album. They'd be touring and all the while road testing new songs. So by the time they went into the studio again, they had the album shape more or less decided, and had a bunch of new songs they'd been rehearsing for some time.
How do you think British R&B has changed since you started out?
The lines are much less defined now. Pop/R&B/soul is like a big mesh. It might be because of the country we're living in – there's limited radio airtime and everyone's competing for the same space. You start trying to make stuff that cross-correlates so you can make sure you get played.
In America you can still listen to a pure soul radio station, or R&B station, or pure pop channel – it's quite segregated. Not so over here. Radio over here is nice though, because you can become influenced by a lot of different things – and it makes for interesting genre progressions.
Is there anything you'd like to edit from your musical past?
Loads! I'm a bit of a perfectionist so when I listen to my old albums I notice things I would do differently now. But I also do think it's important to understand that each album is a snapshot of me from that time. It's the best I could've done at that moment. I prefer to take what I've learned from each one and apply it onto the next album.
The Letter is out on 9 October 2015.
Lemar plays at Glee Club, Birmingham on 20 September and Bush Hall, London, on 21 September.
http://www.lemar-online.com/