For composer Laura Bowler, nothing is off limits. From the difficult subjects of anorexia and rape to the social implications of recession and consumerism, Laura takes inspiration from the some of the grimmest aspects of 21st century life.

As an artist, songwriter, mezzo-soprano and conductor, her musical toolkit spans the gamut of creation and performance, lending a refreshing completism to her work.

This approach is complemented by her role as artistic director of the Size Zero Opera, which she founded in 2007 with musicians from the Royal Northern College of Music and Royal College of Music.

The project oversees the performance of innovative and challenging work from new composers and has commissioned work for the Commonwealth Games in Glasgow and Tête à Tête Opera Festival in London.

Having recently been awarded funding from the inaugural PRS for Music Foundation Composers' Fund, we spent some time with Laura to find out more about her musical family tree and what's keeping her busy over the coming months…

How and when did you first discover your love of composing?
I first started composing when I began learning the piano and electric organ, around seven or eight I think. I remember spending hours sat at my electronic organ, experimenting with various combinations of sounds and programming rhythmic accompaniments.

During high school, I began learning the saxophone but was always drawn to composing and songwriting. I had very little knowledge or understanding of what I was doing - it was all very intuitive.

Which composers have most inspired you along the way?
This is an impossible question to answer. I have been inspired equally by many different composers and creatives ranging from Purcell through to Sir Harrison Birtwistle, Francis Bacon to Alexander McQueen, Brecht to David Lynch. The list is extremely long and very eclectic. It isn't just the work of these creatives that inspires me, it is also their approach to creativity, their mind set, their philosophy. At the moment my work is heavily inspired by several experimental theatre practitioners ranging from ensemble theatre companies to composers. To finish off, I don't think I can answer this question without mentioning Sondheim!

You write for opera, ensembles, orchestras and much more – where do you feel most at ease? 
As my work for orchestras and ensembles is becoming more and more influenced by theatre practice, my approach to all of these areas is becoming more interlinked in terms of the creative process. If you'd asked me three or four years ago, my answer would have been opera and theatre.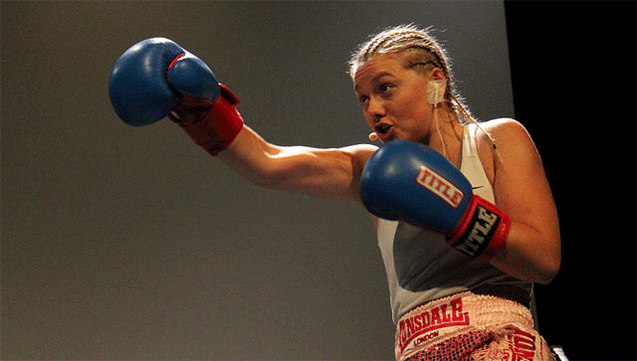 How has your approach to composition evolved over the years?
My approach to composition is evolving every moment of every day. I don't want to stand still as an artist. I'm happy to fail in the pursuit of something challenging and interesting to me. I enjoy placing myself in areas of the unknown and this is increasingly becoming part of my everyday practice as a composer and creative.

What prompted you to found Size Zero Opera?
During the final year of my undergraduate degree I wrote a 30-minute chamber opera called My Friend Annie, a piece depicting the stream of consciousness of an anorexic teenage girl.

The work was partly autobiographical working with Radio 4 playwright, Lavinia Murray. I premiered the piece in Stoke on Trent following several anorexia awareness talks that I gave at my old high school. The piece was then recommended to Bill Bankes Jones at the Tete a Tete Opera Festival, and went on to be performed there during summer 2008.

The ensemble that I took there needed a name, so I came up with Size Zero Opera. The company then went onto specialise in the commissioning and producing of chamber opera and music theatre from emerging composers both UK based and international.

I never had any desires to become a producer, and still don't have these desires (it's a necessary evil!), but providing a platform for young composers to have their chamber operas premiered in a full production was and is very important to me.

How does the collective's work challenge traditional musical values and creative outcomes?
Size Zero Opera doesn't have a specific aesthetic. It depends entirely on the work we're producing. Our last performance was a low budget three hander with no instrumentalists and prior to that we commissioned and produced the world premiere of Jennifer Walshe's Training is the Opposite, for which I learnt to box. I don't think the collective sets out to challenge traditional musical values but does so consequently in its openness to experiment and to take risks.

Do you ever suffer from writer's block? If so, how do you overcome it?
Yes, I suffer from writer's block. I tend to get very anxious, cry a bit, hug my dog, get a grip, shout at my husband, hug my dog, hug my husband, eat some chocolate, have a cup of tea and get back to it. This can happen three or four times a week… Sometimes I take the more sensible option in reading, watching or listening to something that provokes me.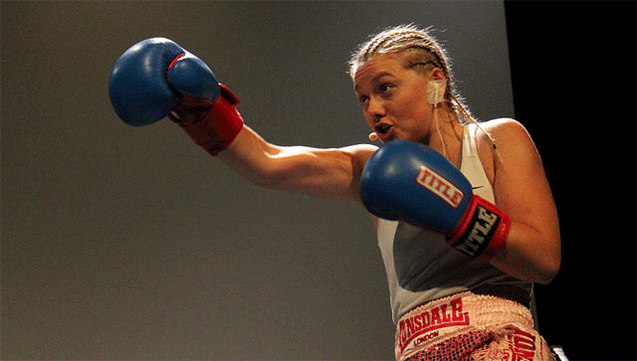 How do your interests in painters such as Kandinsky and theatre luminaries such as Antonin Artaud feed into your work, if at all?
There is a 30,000 word answer to this in my PhD thesis -
Music of Cruelty
. The shorter answer is yes. The work of many different creatives has and does feed into my work on a daily basis. At the moment, Stanislavski is a key and very practical influence in all of my work as a composer. I am looking at ways in which Stanislavski's
system of acting
can be integrated into musical notation and experimentations in instrumental music theatre.
What do you make of the current health of contemporary classical music in the UK?
I think the current health of contemporary classical music in London is full of vitality. I think it is more problematic in other areas. I think the systematic dismantling of early years music education along with arts education in general, is destroying the nation's appreciation and curiosity about classical music.
What more should be done to support the next generation of composers in this field?
I think young composers should be introduced to methods of self-producing at an early stage. Being able to write funding applications, organise performances, liaise with co-producers and venues are all becoming necessary skills for the contemporary composer.
Which composers, young or old, are you most excited about right now? 
Phil Venables, Diana Soh, Gary Carpenter, Georg Friedrich Haas and Alwynne Pritchard.
You're about to embark on a theatre project with Phil Venables – could you tell us more about that?
Myself and Phil Venables will be writing a music theatre work on the subject of rape. The new
works
will be performed side by side presented as one homogenous work. The first of the two depicting the invasiveness of the act of rape through the victim's eyes, and the second communicating the psychological journey of recovery for rape victims. The content will be taken from verbatim texts from rape survivors.
Aldeburgh Music are also supporting the project through providing space to R&D the work in November, alongside a public sharing on 10 November. We are also collaborating with the charity Rape Crisis for the project, with representatives from the charity being both involved in the R&D process at Aldeburgh as well as speaking at the premiere in January/February 2018 at the Whitworth Art Gallery in Manchester.
The new work is not aiming to shock, but is, out of desperation, attempting to create an honest dialogue around rape. We are aiming to break down the barrier that victims so often face when divulging this truth about themselves, as well as providing insight into the psychological effect of rape from the act through to the journey of recovery.
How integral is the Composers' Fund grant in that? 
The Composer's Fund is absolutely integral to the project. We are spending a considerable amount of time researching and developing this piece in stages over the next 18 months to ensure that we tackle this difficult subject matter with care. This fund will allow both myself and Phil Venables to be part of this research and development process as well as writing the new works of music theatre.
What does the rest of 2016 hold for you?
Over the summer I have been teaching on a summer school ran by Opera Up Close at The North Wall, Oxford, focusing on Bartok's
Bluebeard's Castle
.
I have also spent some time in Germany at Der Sommer in Stuttgart and Berlin planning possible future projects.
I am also working on a 20 minute new work commissioned by the Crouch End Festival Chorus for Chorus and Orchestra and a 30 minute immersive music theatre work for instrumental ensemble and physical theatre performers commissioned by Colourscape.
I was thrilled to be able to attend the premiere of my new work for Countertenor, Lute and Recorder,
Rounded with Sleep
, at the Lake District Summer Festival in amongst all of this.
I am also working on the sound design for a play,
Sans Merci
, opening at the Hope Mill Theatre in Manchester in September, as well as working on the Composer's Fund project throughout the rest of 2016.
Long term, I am still working on my chamber opera,
Early Morning,
with playwright, Edward Bond, which will receive its premiere in August 2017 in London.
http://www.laurajbowler.co.uk/
Find out more about the PRS for Music Foundation's Composers' Fund.