Kerry Andrew is a force to be reckoned with - a composer who's ripping up the rulebooks to lead the latest charge of alt-classical trailblazers.

The innovative composer, performer and educator has put her name to a dizzying array of projects over the last few years, earning her a place both at the forefront of the contemporary classical revolution and at the heart of the music establishment.

Only last night she picked up another two accolades at the British Composer Awards for a chamber opera based on her love of wild swimming and a community opera commissioned by Wigmore Hall.

Testament to her numerous talents and tastes, Kerry has also received high praise for her experimental folk project You Are Wolf (which was supported by the PRS for Music Foundation) and the Juice choral group, which performs original commissions from the likes of Anna Meredith, Mica Levi and Jim Moray.

We spent some time with Kerry to learn how the DIY ethos is changing the alt-classical landscape, and hear how her no-holds-barred approach to composition and performance is shaking up the establishment…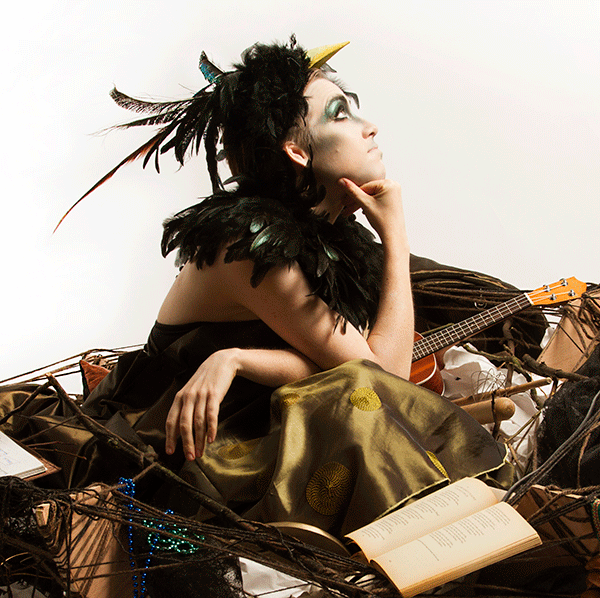 What sort of music did you grow up with and how has it influenced your own music, if at all?
I listened to a bit of everything - my brother's late eighties hip-hop collection, quite a lot of my parents' country music records, an awful lot of BBC Radio 1's Evening Sessions, John Peel, Mark and Lard (making copious mixtapes along the way) and liberal smatterings of classical and choral music. I was introduced to more experimental music ideas at my weekend music centre, which I resisted in teenagerly fashion for a month or two, before realising that John Cage was brilliant. I guess a healthy interest in many different genres has stayed with me!

Your musical output spans choral, jazz alt-folk and more – is there a place where you feel most affinity?
My heart, I think, is in folk/traditional music at the moment, though I came to it quite late, not really starting to have a go at performing it until my late twenties. The bare-bones songs, strikingly told and often speaking of this country's landscape, really resonate with me. But almost everything I do has an influence on everything else - the way I perform folk music is utterly influenced by experimental vocal ideas, pop and new classical writing. And I'd probably get bored just doing one thing! The voice and words are at the core of almost everything I do and that binds it all together.

Do you always approach each project in a similar way or does your method vary depending on the genre you're writing in?
I just had a big Schools Prom piece performed at the Royal Albert Hall, which combined community and education, classical, pop and other musical influences and text-writing. My You Are Wolf debut album comprised folk song, spoken word, classical chamber elements, electronica and experimental vocal ideas. Even when writing a more traditional choral piece, something from elsewhere will bleed into it. This cross-fertilisation of my interests over various projects comes very naturally to me.

How has your music evolved since your first commission?
It's probably got simpler! I am not afraid to write something simple if it does the job. At the same time, the influences have spread widely. I don't think too much about what genre/style it is, but just write something that feels true (for most commissions, anyway!).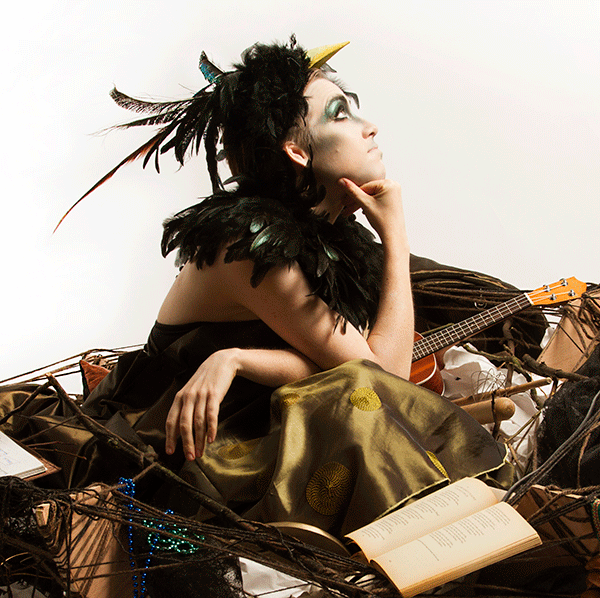 What single thing would improve your experience as a composer?
Hmmmm… a government who believes thoroughly in the arts as a force for good and sees that through with manifest practical implementation. Not so much for me as for everyone. Otherwise, a never-ending supply of fine-tipped pens. Also, I'd like to wish for a working right ear, as I've been deaf in that one since birth and it might be nice to hear in stereo.

How did you get involved with Nonclassical? How do you think the collective has altered the musical landscape or paved the way for younger composers?
Gabriel Prokofiev spent a year at York University, where the three members of juice vocal ensemble all studied. We also studied alongside Anna Meredith and Emily Hall, later members of the Camberwell Composers' Collective, and were asked to be part of early concerts both with C3, spnm's The Sound Source and Nonclassical, before making two albums with Nonclassical.

I know that others have been inspired by the Nonclassical approach (the sudden epiphany: classical music! In a PUB!) before putting on their own gigs, especially outside of London.

But it's important to remember likeminded promoters along the way such as Blank Canvas, Music We'd Like To Hear, Rational Rec and others. Nonclassical (and I'm biased, because I'm on the label) has done admirably to keep going longer than any other in a difficult climate, and to keep widening its horizons to put on gigs in other cities, find sister labels in New York and celebrate their 10th anniversary this year with gigs both large and small.

There seems to be a boom in cross-genre composers at the moment – what do you think has triggered this?
There are simply less barriers than ever before - both in critical terms - The Quietus or The Wire might write about contemporary classical music or leftfield pop/electronica using the same language -and in terms of access to music. Think of Debussy - due to it becoming easier to travel further afield, he was able to hear music from the Far East for the first time and it found its way into his work. These days we can hear any sort of music at any time we want. Why on earth shouldn't we be influenced by it?

Perhaps what is significant is that more cross-genre musicians are coming from trained classical backgrounds than they might have done before - after all, you've had artists from the contemporary art world (Laurie Anderson, Yoko Ono), the pop world (David Byrne, Bjork) shifting comfortably between genres. There's a new sense of fluidity, perhaps, that wasn't always there.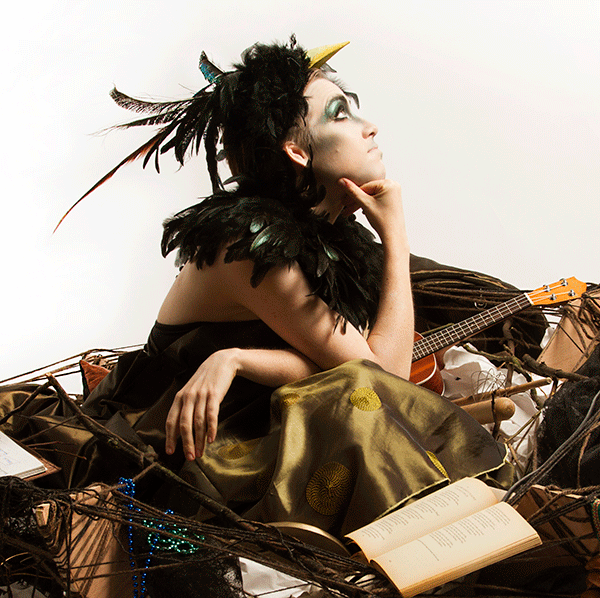 York University is keen to produce individual musicians rather than off-the-peg orchestral performers, say. Fellow Yorkies Anna Meredith and Laura Moody are big inspirations for me and happily mix the worlds of performance and composition, alt-classical and alt-pop. I'm also a big admirer of the likes of Mica Levi, Sufjan Stevens, Damon Albarn and Jonny Greenwood. I think it took me a while to realise that I didn't have to just work in one area of music but that there were many possibilities and I could just follow my nose. Who cares what anyone else thinks as long as you're into it?

It's trend visible among the younger composers I've taught at the likes of Junior Trinity and the Sound and Music Summer School - these are musicians keen to work across all areas and don't see too many borders between them.

I think we live in a world where musicians should be able to switch seamlessly - and happily - between various genres and regard them all with equal respect.

That's not true of the mass market, of course, where things are perhaps more segregated than ever. The X Factor at one end and The Proms at the other. But in the more leftfield, underground scene, it's more relevant than ever.

Have you noticed any other emerging trends over the last year or two?
I think the prevalence of composer-performers - so not just composers working in multi-genres but performing their own work and the work of others - is perhaps growing. There's also less reliance on the old structures - spnm shortlist, a few competitions - to get your music heard. The DIY culture is small but exciting and the cross-genre club scene is an interesting one that I'd like to see more of, with the likes of promoters Filthy Lucre mixing up pop and new classical music in the same space.

I would really recommend Thom Andrewes and Dimitri Djuric's book We Break Strings, which is a fantastic overview of the last 10 years of new music-making and the alt-classical scene, including the last couple of years.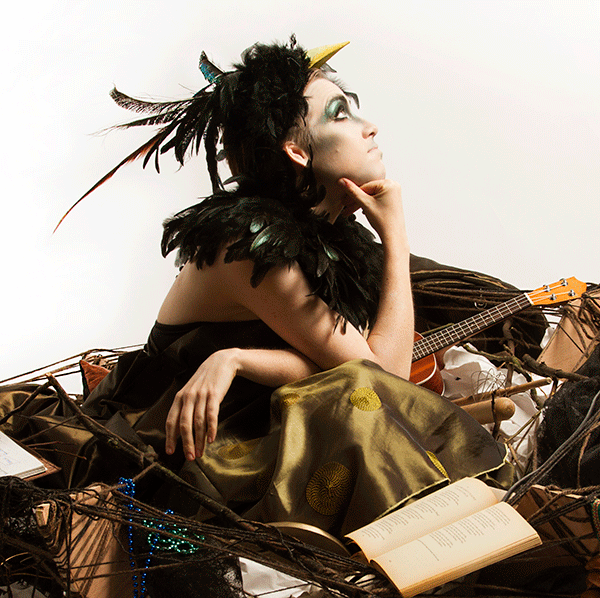 How do you think the classical music world has changed since you first started composing, if at all?
Well, I guess I started composing professionally about 13 years ago. There's still a big divide between the establishment (large institutions, orchestras, opera houses) and the alt-classical scene in many ways, but it is getting smaller. You see many more women in the DIY alt-classical scene, though general diversity is still a big issue that needs addressing.

Where do you think contemporary classical music is heading? What does the future hold?
Kids are the future! I don't mean this lightly. It's vital to make new music-making (of any sort, and both composing and devising/performing) a part of music education. The future is really in bands such as Animate Orchestra, who bill themselves, rightly, as 'a young person's orchestra for the 21st century': they combine orchestral and band instruments with an incredibly hands on music technology faction, devise all music from scratch, and unselfconsciously mix classical sounds and pop, avant-garde techniques and rock grooves, improvisation and strictly-formed work. There should be one of these in every city in the UK. They're incredible.

I also hope that it will be a more diverse climate, with a broadly equal number of men and women, and a much greater representation of different cultural backgrounds. This requires a lot of stand-up-and-be-counted, pro-active work from the large institutions.

How do you think contemporary classical concerts can attract more diverse audiences?
By working more in the community, and putting on large scale public concerts. I loved being in the audience for the Multi-Storey's premiere of Kate Whitley's new community work, which drew a huge audience of diverse backgrounds and ages in the near-fabled car park at Peckham. Kids are the future, etc. Engage them, make them interested, get their families interested.

But I think large institutions need to work just as hard to address this issue, and maybe more so. Concert halls can be highly intimidating places. Whilst I totally acknowledge the benefits of and enjoyment for some in formal venues, I'm not sure being frowned at for not wearing a tie at Glyndebourne is a welcoming thing.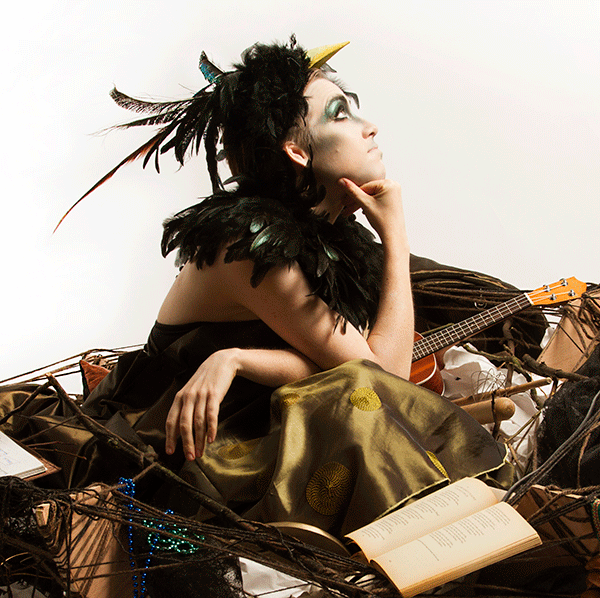 Has your teaching and educational outreach work influenced your music?
Yes, hugely. I did a lot of teaching after my PhD (and during it too, working at the BRIT School) and found it really hard work but ultimately a massively beneficial experience. From that I migrated gradually to freelance workshop/outreach work, and whilst I do less of it now, I've found that instead I've become very passionate about composing for non-professional musicians of all ages and abilities, or combining audience interaction elements. I wouldn't have replaced my adult community choir in my chamber opera of last year, Woodwose, with the ENO chorus for anything! I find the pleasure that non-professional musicians get out of performing my music hugely rewarding. I also work with some of my ex-students and find them very inspiring.
Do you have any advice for upcoming composers?
Do it! Do it now! I always think I could have done a huge amount more when I was in my twenties. Don't try and be something you're not. Explore as much as you can while at college/university and make use of all the resources available. Have fun. Lots of fun. Explore your own voice and don't get stuck working in just one area. Almost always say yes to things. Be open-hearted, always willing to learn from others and as happy about others' success as your own.
How important is it for young composers to embrace the DIY route and put on their own concerts, release their own music and learn to self-promote?
The young composers I most admire are those who are getting out and doing it, and those who perform their own music, or promote the music of others as well as their own. Outlets are relatively slim for new music and the most positive attitude is to simply get out there and get things cracking yourself. It's frankly a great way to learn on the job, developing marketing, fundraising and general business skills, none of which are to be sniffed at.
Lead picture credit: Dannie Price
http://kerryandrew.net/