Antipodean songsmith Jordan Rakei is one of those rare finds whose leftfield creativity and hard-edged musicianship combine to push soul, jazz and hip-hop down exciting new rabbit holes.

He's been busy honing his meticulous sound since signing to Ninja Tune in 2017, delivering two LPs for the label and winning the ear of Bonobo, Mary Anne Hobbs, Gilles Peterson and Mixmag along the way.

His latest effort, Origin, which drops next week (14 June), is overtly inspired by dystopian visions of our future, where technology and humanity collide with devastating results.

On it, Jordan brings a full blooded, stage-ready sound, marking a step away from the meditative wash of previous Ninja Tune album, Wallflower, which was drenched in introspective intensity and subtle instrumentation.

Ahead of its release, we chat to Jordan about recording with Chic legend Nile Rodgers, writing for Loyle Carner's latest album, Not Waving, But Drowning, and how he's shaping the tracks from Origin into a bombastic new live set…

Your last album, Wallflower, was really introspective, while Origin grapples with big external themes – what prompted the change?

When I wrote Wallflower I felt I'd found my sound; melancholy, introspective lyrics. Then I played it live and the live shows had a different intensity. The crowds were more engulfed by it and it wasn't a party. Everyone was taken over by the mood. So I wanted to write an album that created a more vibrant and colourful vibe so I had a mix of the old stuff too, which I could bring into the set and create a darker section. I wanted light and dark.

It's interesting you talk about the relationship between live shows and your studio work, and how they inform each other…

I think it's really important to have that perspective when you're writing. When I write, I need to think about sections within tracks – do I extend a part or leave room for it in a live show? So we can create a whole new section and surprise audiences at the gigs.

Sometimes I even hold ideas back so I can keep them for the live arrangement, so it's worthwhile coming to a show! We never do an album playback, we lengthen sections, and shorten sections. I'm always thinking of how to mix things up.


So you treat your live shows as a whole other production away from your studio work?

Yeh, massively. We've just spent time rehearsing the last few weeks, and it's become a joke because I'm always saying, 'We can't go into this chorus just as it is on the album', so we sit there for an hour working something else out! It makes it more fun and helps me rediscover the songs. I always want to change the arrangements.

You're touring loads until the end of the year, with a mix of headline shows and festivals: how do you prepare for a trip like that?

I'm lucky I exist in a middle world – I am playing some boutique/tastemaker jazz festivals but I'm also doing straight ahead big line-up festivals where the crowds will probably be more aligned to accessible music. So the setlists will be different for each gig as we have to be mindful that if we go into some crazy jazz solos at one of those festivals it might alienate a few people. We're trying to be wary of that, but at the headline shows we'll try to do all our material – I love playing long sets and building a trajectory.

Where did the song ideas come from for Origin?

It was a reaction to the realisation that the last two albums were very introspective about myself and I didn't want to write another one like that, even though I could've. I had more lyrics about my life experience, but I wanted to test my own comfort zone and try to write something that projects my vision of a future dystopian world.

I started with the concept; I wanted it to be about technology's effect on humanity and wrote down a list of topics. So one was about pollution, another about AI and integration, another about the Google cloud. For each of those topics I tried to write two songs, so it's not really a flowing narrative. It's a lyrical concept album with different narratives.

It sounds like you really planned this one out! Is that normal for you?

I usually sit at a piano and start singing about myself and then it becomes one of those albums! But this time I sat down and wrote out all the concepts beforehand. I put together a spreadsheet after I'd made the demos. It was all very methodical, I've ever done it like that before. For example, I made one song and I said I needed it to sound open, spiritual, feels like there's no time signature, with a constant pulse. So they were the code words I had for myself and I kept referring back to the spreadsheet to see if I was sticking to the original idea. I had reference points and checkpoints from the beginning.

How do you feel now the project has developed from the spreadsheet into a finished album? Does it seem very different from your previous LPs?

Yes it does. When I finished this album I really felt like I had finished the job. I'd been so focused – when I was writing I'd be in the studio from 9am to 6pm, and when I was recording I had an itinerary. I was plodding along, ticking off the checklist. I worked really hard. It's quite a different feeling when you work that way.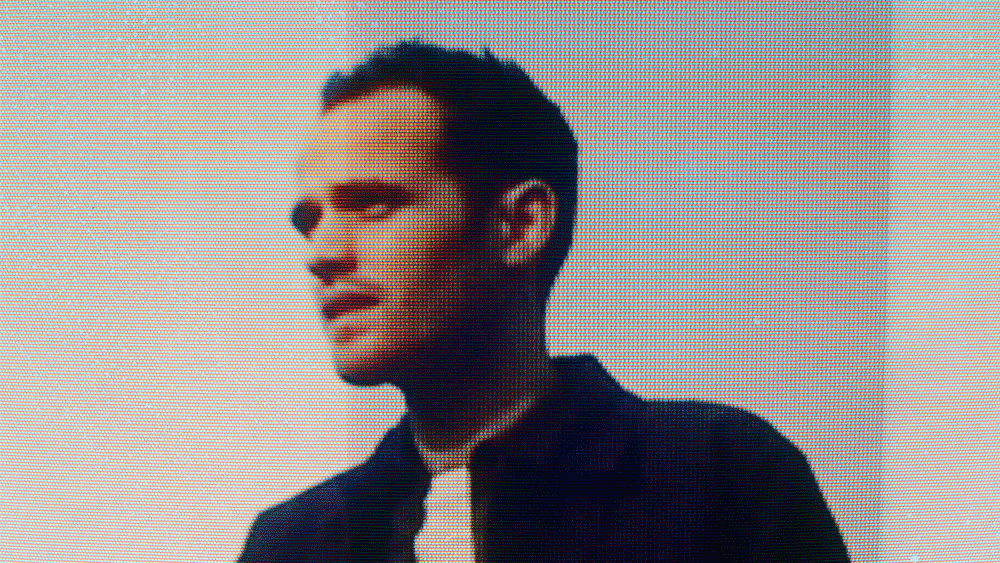 Has it changed the way you'll make music in the future?
Yes. I've already said to myself I'm going to try another way for the next album. I'm planning on taking a risk and going into the studio unprepared with some musicians and write there and then. On the spot. It will put me under pressure. I need something new every time, otherwise it's too easy and I get bored. I want to challenge myself.
You collaborated early on with Disclosure and more recently spent some time in the studio with Nile Rodgers – what do you get out of those kinds of sessions?
My collaboration with Disclosure was my first ever songwriting session, I'd done it all in my room previously. A topline editor was ad-libbing and vibing over the top of a bassline and what came out what was chorus-melody. I took the idea into my own process, so I'll play some piano chords and start freestyling, recording it into my phone. If it's a good idea, I'll go back to it.
Working with Nile Rodgers was amazing – he was joking the whole time. He's made 35 number one hits, and he was talking about the formula. He's got no shame about it, he just wants to make hits. He's happy to use the formula; starting with the chorus, using a funky beat, having a catchy instrumental. I learned a lot from him about sticking to an idea and making it happen. So, my new album is different in that sense, it's quite hooky and there are catchy parts.
Is there anyone you'd really love to work with?
There are so many! I'd love to work with Brittany Howard singer from Alabama Shakes. Also, James Blake… there are so many people!
Origin is released on 14 June. Pre-order it at https://www.jordanrakei.com/
Picture credits: Ellis Scott