From Shaun the Sheep to ballet and Hollywood, llan Eshkeri is one of the screen world's most versatile composers. His portfolio of works ranges from Hollywood blockbusters to concert work, ads and videogame scores.
Most recently Ilan collaborated with the notorious visual artists The Chapman Brothers on their film
The Marriage of Reason and Squalor,
scored Aardman Animations'
Shaun The Sheep
, as well as writing songs for the film with Nick Hodgson of Kaiser Chiefs and Tim Wheeler of Ash. A long list of collaborators includes KT Tunstall, Tom Odell, Coldplay and Amon Tobin while future plans include more film work, a ballet and more concerts. Phew. We managed to find some time in Ilan's busy schedule to find out how he's made it…
When did you first start composing for the screen?
I was introduced to Michael Kamen by a contemporary of mine. I was 19, wanted a job in the music business, doing my course, a joint degree in English and music. My summer holidays would be spent with Michael Kamen at Abbey Road Studios. It was extraordinary! So I started very young-– all the while I was sending cassettes off to try and get my first short film.
What was your big break?
I did a lot of short films. It's weird how those things always work out as the editor on that was Eddie Hamilton. He edited the latest
Mission Impossible
movie. You meet these people on the way and your paths continue crossing over the years. I then did a lot of medical documentaries, bit by bit, then a mixture of work via connections through Kamen and my own work until these worlds collided.
I ended up helping on Kamen's last ever animation,
Back to Gaya,
and then that caught the attention of Hollywood. When
Layer Cake
ran into trouble, they needed someone to come in for not much money, they gave me that gig. That was the start of my career in a more serious sense.
So an effective network is a key way in?
Yes for sure - it's word of mouth - people have to know you, you need to be able to call people and fight for the work. I always tell people that if you just want to write music then this isn't for you. This job is about your story telling but you need to be good at running a team, communicating, a whole host of different things.
If you want to be a film composer, read a book about film theory, get used to reading scripts, find out how drama is put together. Then get good at business, at publicity and interviews. It took me a long time to become comfortable and get my technique correct. But you need to learn how to do all these things. I only spend 25 percent of my time writing music. There are a lot of other things to do.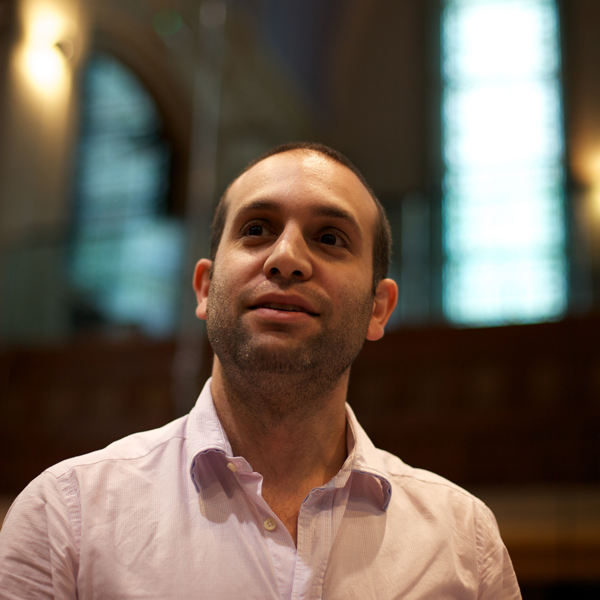 You seem to work across a wide range of different medium - are you happy working like this?
I love it. There's nothing I love more than being able to work in different genres and instrumentation. I love the orchestra but I just did a score for a movie called
Collide
. It's just loads of electronics, analogue synths, nothing digital at all, all played live by me - it was a hell of a lot of work but I love working across so many different projects.
My work is very varied and I love that. I've been doing a lot of songwriting recently, for
Shaun the Sheep
Movie and I co-wrote the songs with Nick Hodgson from Kaiser Chiefs and Tim Wheeler out of Ash. I love this mixed up career but that's what Michael Kamen was like - and that's who I learned from.
Do you have a creative process?
I always like to change it up. But for me the more interesting question why is one group of notes random group and another makes a tune. Why are some lines on a piece of paper scribble? And this other set of lines a piece of priceless art? The moment at which the lines and the notes come together to mean something is when they become greater than the sum of their parts. It's that sweet spot that I spend my time trying to find when I'm being creative.
In terms of the world of composing for screen, which areas are offering the most room for innovation?
I don't think it's about that. It's about who you collaborate with. Some people are just making programmes for the sake of it. Others are there to be more artistic. I like to work with nice people, people who are kind and respectful. That's very important for me. Then it's about finding a good creative connection. I will never work on a movie unless I meet the director and we get on and find some common creative ground. Ultimately we're collaborating and we need to be able to bounce off each other.
Are there plenty of opportunities for screen composers out there?
There are a lot of programmes being made but budgets are getting smaller. It's getting tougher to make money from it. I did a sequel to a film and the budget was 50 percent of what it had been ten years ago. It's partly because we now work faster and more effectively due to technology. But the industry has suffered from how slow the music business was to catch up with the digital age. No one places value in music, even though PRS and lots of people across the world are doing great work to re-educate people to make them understand that music is worth something. But even producers and directors are impacted by the new ways of thinking about this, meaning budgets have shrunk.
Any advice for young composers?
Do short films, make as many connections as possible. Ridley Scott started off making short films. Try and get into TV documentaries, whatever you can get. Perseverance is also totally key. And remember to join
PRS for Music
. It got me through the start of my career for sure.
Young, Gifted and Broke
was my first TV theme and I had just become a PRS member. It was on three times a week late at night meaning my first ever cheque was a really substantial piece of money for me at that point in my career. It saved my life, paying my rent for some time. PRS has always been a big supporter throughout my whole career.
ilaneshkeri.com